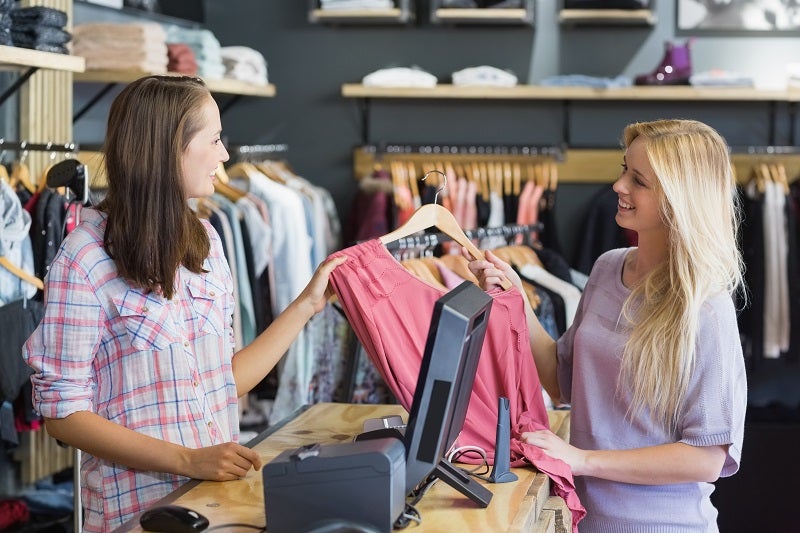 January is a time that intentions are set for the year ahead and although many of these ideals slip away before the end of the month, increasingly conscious and frugal shoppers are likely to keep resolutions to reduce clothing and footwear purchases well into 2020.
When asked about their intentions for January, 19.2% of UK consumers said they planned to spend less than average on retail products (according to GlobalData's survey of 2,000 nationally representative shoppers conducted in January 2020). Although this is to be expected following increased outlay over Christmas, just 31.4% said this was because they spent too much on retail items in December in comparison to a worrying 48.9% that said they are making a conscious effort to buy less stuff. Some shoppers will struggle to keep up this mindful mentality past January but the shift away from spending on non-essential retail products is set to continue throughout the year as consumers prioritise spend on holidays, activities and meals out, and sustainability concerns seep into their consciences.
Warning signs were evident in Primark 's Q1 results (for the 16 weeks to 4 January 2020) released last week with the largest UK clothing retailer reporting a marginal decline in UK l-f-l sales, indicating that volume growth will be difficult for clothing retailers to achieve in 2020.
With sustainability becoming a bigger consideration for more consumers, the easiest way they can reduce their impact on the environment is by not buying anything new and instead of buying second-hand products from charity shops, online marketplaces like Depop and eBay or by renting or swapping. Buying second-hand items or reducing the number of clothing & footwear products they purchase is a win-win for consumers who are focused on spending their disposable income wisely while also acting in a sustainable way, but these shifting shopping habits will not help struggling retailers in what is already a challenging and highly competitive trading landscape.
In order to thrive in testing times, it is vital that retailers provide transparency in their supply chains and although years of building a production process with the main aim of providing fast fashion at accessible prices will be difficult to transform into an environmentally sustainable operation, retailers should clearly communicate the steps they are taking. A brand's positive environmental stance must be communicated through aspects that customers can interact with, not just through information online and in-store (which most shoppers are unlikely to sift through). For example, & Other Stories offers 10% off a purchase when you bring back an empty beauty container and H&M has garment collection bins instore which customers can donate a bag of clothes to and receive a £5 voucher to use at H&M when they spend £25 or more. Sustainable clothing pioneer Reformation has taken it to more of an extreme giving their customers the option to purchase 'climate credits' such as a credit for an international flight for £22 which offsets the carbon emissions.