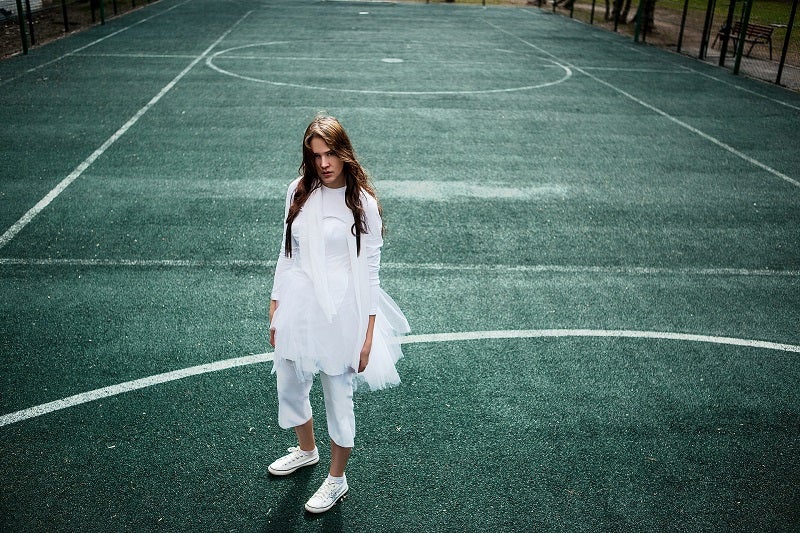 From cycling shorts and heels to trainers and floaty midi dresses, in the last two years, the athleisure trend has risen to a whole new level. Thanks to the Kardashians and other high profile influencers, the demand for comfort, performance and style has driven the need of having a multifunctional wardrobe.
Sustainability will push the future of the athleisure trend
The global athleisure market is predicted to rise 9.0% in 2019. This has been driven by activewear brands selling consumers a lifestyle and fashion retailers leveraging their style credentials to produce affordable fitness ranges to sell alongside core casual and formalwear collections. While growth in the market is slowing, as the trend matures in the west where fewer consumers are left to convert into 'athleisurites' and volume growth opportunities ease as shoppers question the need to add to their comprehensive legging and trainer collections, it is still outperforming the total clothing & footwear market and will continue to do so beyond our forecast period to 2023.
While fashion trends and influencers have driven the success of the athleisure market, the sustainability movement will continue to support the desire for a multifunctional wardrobe. Consumers are purchasing more consciously and reducing spend on fast fashion, playing into the hands of those retailers and brands that can showcase the versatility of their items – as well as the durability and quality. Moreover, increasing consumer appetite for comfort has also fuelled sales of activewear and trainers with brands utilising their technical expertise in ensuring products offer freedom of movement, aid temperature, and sweat control, shape the body and provide support. These qualities have filtered into consumers' everyday wear – not just when they are at the gym.
Adoption of athleisure trend much slower in the East
Adoption of the athleisure trend in much of Asia has been slower, so international and national brands are leveraging social media, third party selling platforms, and brand ambassadors to sell the appeal of having a sports and street influenced wardrobe. Chinese brand Li-Ning has exploited its credentials as a sports manufacturer to produce high fashion casualwear which can be worn for training or leisure, while NIKE's instore and online outfit styling provides inspiration on how to wear pieces for multiple uses – encouraging consumers in China, Taiwan, South Korea, and Japan to incorporate sportswear into their everyday wardrobes.
In the UK 20% of consumers purchased sports clothing specifically for leisure activities and free time, not to exercise in, while of those consumers that did buy sports clothing specifically for exercise,  68% wear such items for other activities such as eating out or shopping. This willingness to pair sportswear with core wardrobe pieces has opened sportswear brands up to new audiences and allowed them to diversify into new product areas, boosting their share of the global clothing & footwear market.