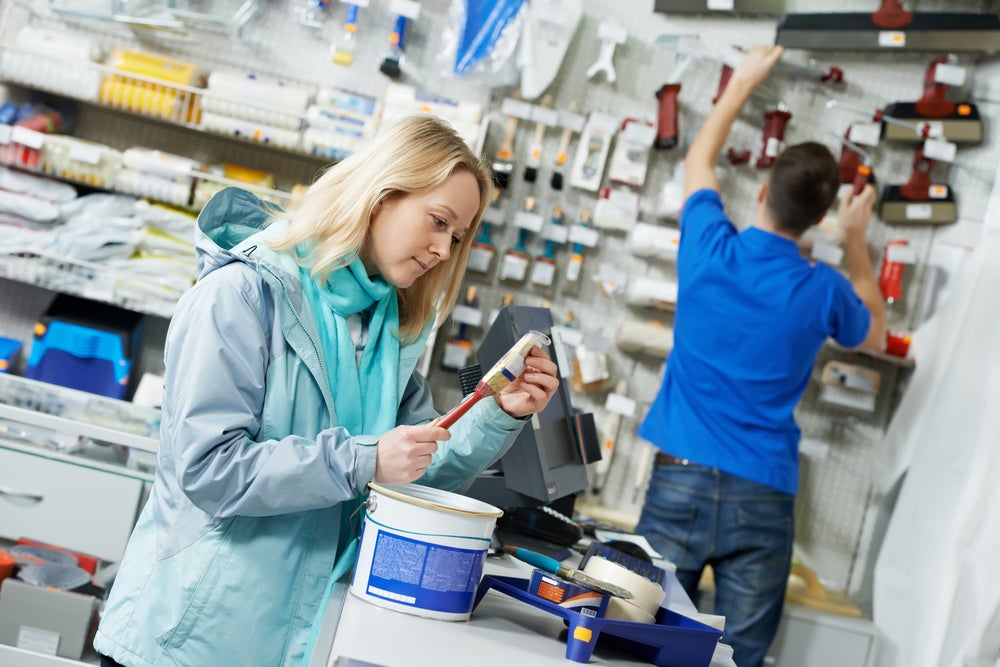 Spring has sprung, but the coronavirus pandemic means consumers are tied to their homes and gardens, for work and leisure and for DIY retailers, this has led to a significant spike in sales, with online the primary growth channel.
Sales for DIY retailers have steadily increased throughout March, but peaked in the third week; Kingfisher, owner of Screwfix and B&Q, reported a 37.7% increase in total like-for-like sales in the UK and Ireland. In the same week, online sales of paint (+180%), paintbrushes (+238%) and paint rollers (+193%) at Wickes soared, though likely from a small base. Weekly sales of flooring and tiles at Wickes also close to doubled.
Not only do consumers want to improve and enjoy their homes given they now double up as offices, but isolation from others means an absence of workmen, such as builders and decorators. In recent years, there has been a steady rise in consumers engaging workmen to 'do-it-for-me', but the coronavirus pandemic will force a swing the other way, with homeowners undertaking the work themselves.
The DIY and gardening sector has historically had low online penetration, this was 11.7% compared with 25.2% for overall non-food retail in 2019. For gardening, consumers want to visit garden centres to choose plants, and for DIY, many items are low ticket and do not warrant a high delivery fee. But, even if DIY stores remain open (Wickes and B&Q currently are in the UK), consumers will prefer to shop online this year. Kingfisher has commented that it is boosting its e-commerce capacity and other retailers will need to do the same. Likewise, these retailers will need to consider optimal delivery options, including contactless delivery.