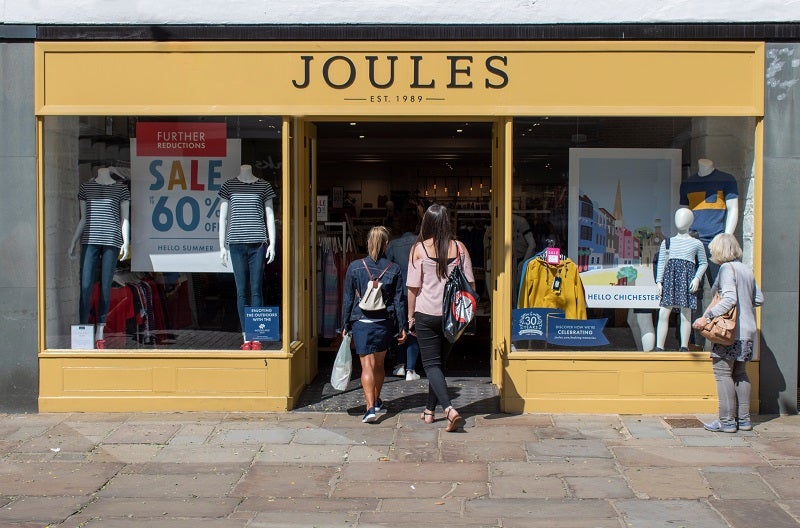 UK clothing sales are set for further disruption over the coming months with stock issues expected to appear as China accounts for over one-fifth, or 21.4%, in 2018 (UN Comtrade trade data) of the country's apparel imports.
The coronavirus epidemic has already had a significant impact on many retailers with many stores in China closed and London suffering from a decrease in Chinese tourists. Premium and luxury brands, such as Burberry, Calvin Klein and Ralph Lauren, have so far taken the biggest hit, though this effect will soon become much more widespread as retailers struggle with assortment gaps due to their disrupted supply chains.
Although many factories in China have now reopened after closing due to the Covid-19 virus, most continue to operate with a limited workforce so the country's apparel production is falling swiftly behind schedule. With no knowledge of how long the epidemic will last and how far-reaching it will become, UK retailers are facing tough supply chain decisions in order to reduce the effect on stock levels and sales.
Reliance on Chinese imports varies significantly across fashion retailers. Joules, in particular, has confirmed that it is heavily affected as 90% of its products are supplied by China and Primark has stated that it has 500 Chinese suppliers. On the other hand, only 27% of Next's production comes from outside of the EU and 57% of Inditex's factories are located near its headquarters in Spain, ensuring these retailers are more protected.
Most major UK retailers will have several international suppliers, with southern Asia and Latin America often used and European countries such as Turkey set up to enable quicker trade into new trends and bestsellers, therefore providing them with alternatives amid the disruption.
However, smaller businesses may not have any other options, putting them at risk, as the onboarding of new factories takes time, with retailers needing to make sure that they are adequately trained in their fitting and sampling processes. Those that can find alternatives are likely to want to place many orders with UK or EU suppliers with shorter lead times to mitigate potential stock gaps, however, production in these countries is usually more expensive, meaning that retailers' profit margins will be squeezed. Problems will still remain for any products which rely on raw materials from China.
As Primark mentioned in its first-half (H1) of the financial year (FY) 2019 / 2020 trading update, short-term effects on UK clothing sales are minimal as many fashion retailers will have built inventory ahead of Chinese New Year. However, as we move past Easter into spring and summer, assortment gaps are sure to be seen, meaning holiday collections and even 'back to school' items are at risk.
Depending on how long the outbreak lasts, early autumn / winter ranges could face delays as the development process with Chinese suppliers will be hindered with buyers unable to travel and sampling procedures falling behind. Footwear, lingerie and tailored clothing are all heavily reliant on Chinese production due to their more technical nature, making them the most vulnerable categories. Specialist retailers in these areas, such as Clarks, Skechers, Ann Summers and Boux Avenue, are likely to see some of the largest impacts on stock and sales as a result of the virus.
Once the extent of the impact of the coronavirus is known, negotiations will need to commence between suppliers and retailers on their future orders. Although most retailers will have been supportive of their suppliers and the extensive challenges they face, order cancellations or reductions are inevitable, as well as late delivery charges, with it likely that suppliers will have to absorb much of these costs to stay competitive and secure future orders.
As normal production resumes, the surge in demand will likely leave ports congested, resulting in a backlog of shipments. Increased shipping costs and a need for retailers to air urgent lines such as bestsellers, core pieces and seasonal products will likely ensue, again squeezing margins for either the retailers or suppliers, though it is vital that none of these costs is passed on to shoppers.