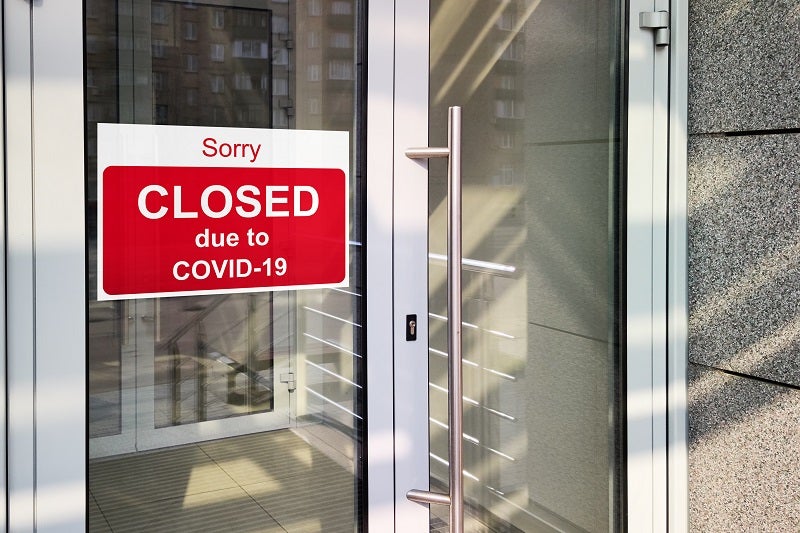 COVID-19's impact on the economy could shrink global merchandise trade by between 13%-32%, as the majority of governments shut down their borders and industries in response to the pandemic.
Merchandise trade had already performed poorly, according to the World Trade Organisation (WTO); a decline of around 0.1% was recorded in 2019, due to long-standing trade tensions and slow economic growth globally. Economists at the WTO expect the impacts of COVID-19 to be more severe than the decline brought on by the global financial crisis of 2008 – 2009.
All sectors of national economies have and will be impacted by the pandemic, however, some will feel the consequences much more than others. Due to restrictions on movement, many sectors have been completely shut down. Service industries such as restaurants, hotels and tourism are expected to be the most impacted as a result of those restrictions which aim to minimize the pandemic's effect. Industries that depend on long and often intricate value chains, such as car and mobile phone manufacturing will also be heavily affected.
As cross-border trade is nullified, even, for the time being, vital components used on production lines have become increasingly difficult to acquire, heavily impacting productivity levels. Furthermore, the longer production lines remain closed or at lower capacity, the more heavily impacted nations involved in the value chain will be.
The FMCG industry will be highly alert to government actions. As one of the most at-risk industries to these supply disruptions, key players will be waiting on the removal of national lockdowns in hopes that it will stimulate the economy and encourage consumers to return to stores, thus buying their products again. The longer the lockdown goes on, the increased chances they have at running out of liquidity. Also, the longer the economy remains stalled, the stronger the economic consequences will be, in turn badly damaging consumer confidence.
The question is, what actions will governments take to minimize the long term economic consequences.
In order to prevent a global crash much like the great depression, consumers need to be confident enough to return to their usual buying habits as soon as possible. Recently, there has been a rise of populism and consequently, isolationism from governments such as the UK and US. With borders currently closed and cross-national trade near stagnant, governments might be less likely to re-open them to the same extent post-pandemic.
The looming long-term economic consequences of governments' reactions to the pandemic are still up for debate. However, there is some certainty. The global economy is set for a significant downturn and how governments act will impact society and the economy long after Coronavirus has passed.