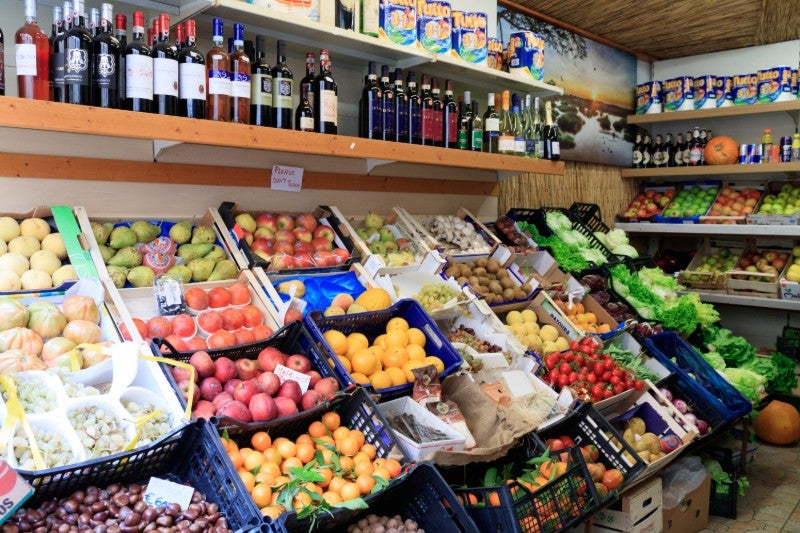 Among the casualties of Covid-19 have been small grocery businesses, many serving local foodservice markets. These have faced a sudden disappearance of a core revenue stream during lockdown and the slow reopening process affecting restaurants, cafes, pubs / bars, etc. However, some of these small producers, co-operatives, and wholesalers have found a significant boost in business through the online channel. Indeed, new opportunities supplying fresh produce in the direct-to-consumer retail environment has solved problems for both businesses and their new consumer base.
A common story during the lockdown months has been that of small businesses of many varieties seeing online demand for their products and services exploding as consumers look for ways to fill gaps in their needs with the loss of in-person trade. In this respect, e-commerce has effectively been the saviour of many small, local businesses that faced a bleak outlook when the lockdown forced their doors closed.
In the FMCG context, small grocery businesses, often with limited online presence, have been able to significantly enlarge their consumer-facing operations, offsetting and even outweighing the losses caused by a hiatus of foodservice demand. Expansion of online ordering services and repurposing of delivery vehicles to provide home delivery to consumers have often yielded profitable results. This may have required scaling up and often updating of online operations, but that investment (which may have felt risky at a time of uncertainty) has the potential to yield an enduring benefit to sales and prominence of such businesses in the local area.
According to results gleaned during week 3 of GlobalData's 2020 Coronavirus (Covid-19) recovery survey (conducted June 29-July 5), 23% of consumers intend to spend slightly or significantly more time shopping for groceries online for the foreseeable future. Consumers who have 'discovered' these grocery businesses may well perceive enduring advantages. The struggle to get home delivery slots from supermarkets and empty shelves at the height of the panic buying sprees that disrupted the normalcy of supply chains, forced many consumers to look elsewhere, particularly for fresh grocery items such as meat and vegetables. Word-of-mouth, through peer / friendship groups, and local social media groups has been critical in making consumers aware of local options that exist to them for sourcing fresh foods direct from farm businesses or wholesalers that operate in concert with farms. Such businesses often exhibit good value relative to supermarkets, and facilitate bulk buying, something that appealed during the lockdown and may linger in consumer behaviour over meal planning and more structured approaches to grocery shopping longer term.
There is increased likelihood that consumers will continue to patronise these businesses as a matter of course, as quality (perceptions of freshness), convenience, and pricing tend to be favourable, and such relationships fit within the context of consumers' desire to support local businesses and farms rather than big supermarket chains.