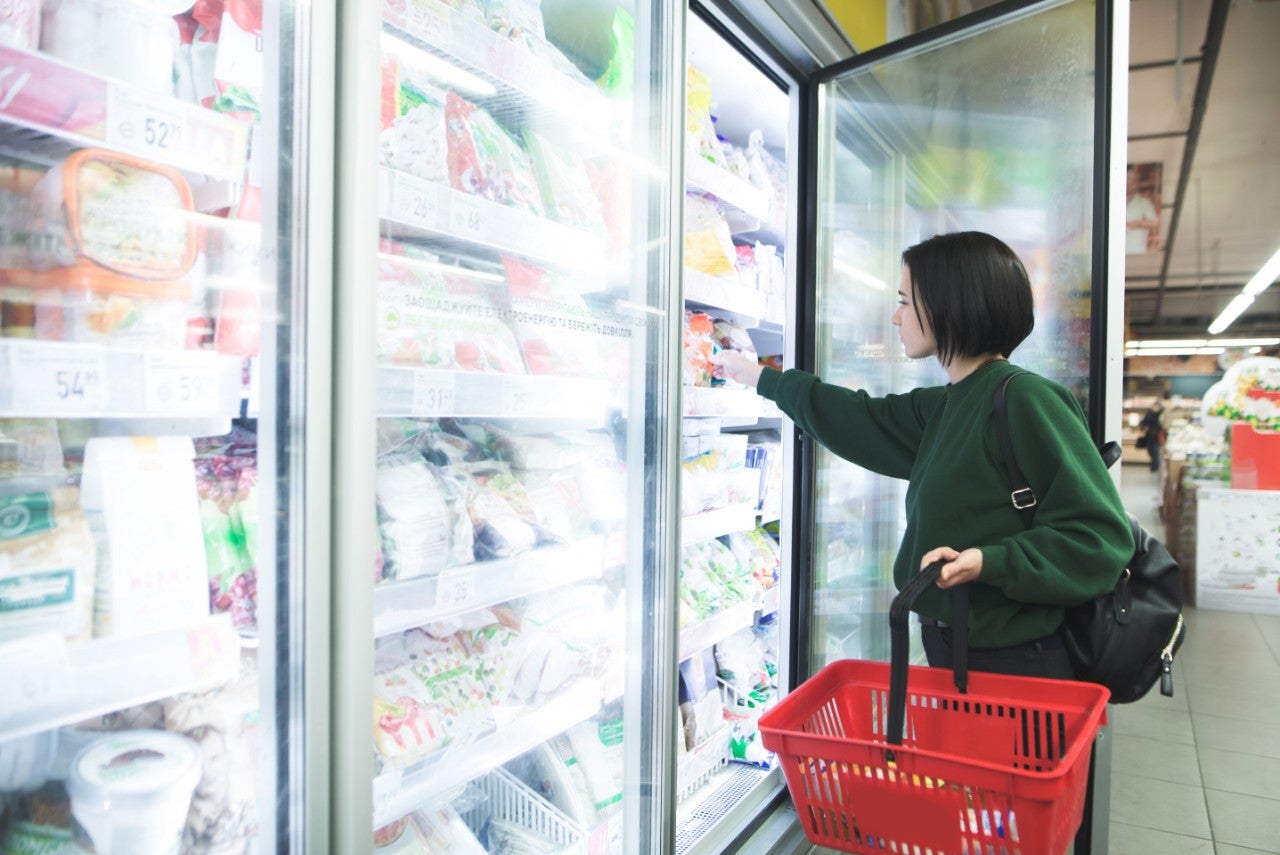 Covid-19 has severely impacted what consumers are buying and how they shop. Frozen categories are seeing big increases in popularity outside of frozen fish. The three largest non-fish categories, meat, potato and vegetables, are all showing signs of significant growth over and above their projected pre-Covid baselines. By 2023, the combined value of additional, Covid-19-influenced sales of frozen meat, potato and vegetables will reach approximately $16.7bn.
Retail channels worldwide have experienced a large increase in sales in the first six months of 2020, while foodservice and on-the-go consumption have been hit hard. With an active biological threat, lockdowns and millions working from home, eating and drinking at home have increased. Supermarket shopping has been affected too; the desire to avoid infection has encouraged people to make fewer trips to the store with larger purchases. Consumers now plan their meals and visits more specifically, or order online, and then make more of their food at home. As such, consumers are buying more frozen food to keep for longer, and it's usually cheaper.
GlobalData's most recent consumer survey* found that 44% of global consumers expect the economic situations in their countries to get worse. As recessions bite, consumers tend to try and save money wherever they can. Eating out and snacking on the go tend to come under discretionary spending; it is mainly a product of indulgence or convenience. As consumers become more concerned with their economic situation, they becoming increasingly likely to accept a little more inconvenience and less indulgence and premium quality to save money. Frozen products are expected to do well as a result.
GlobalData discovered that while 49% of global consumers claim to be buying the same quantities of meat as before, almost a quarter (22% of consumers**) were buying more than before. Indeed, 3% told GlobalData that they're stockpiling meat products. We can expect this consumer behaviour to continue until the economic uncertainty surrounding Covid and the lockdowns abates.
Meat is the largest frozen food category, and GlobalData expects the 2020 sales boost to increase by a staggering $9.1bn compared to 'non-Covid' baseline figures. Similarly, frozen vegetables are set to add approximately $1.6bn and frozen potatoes are expected to add an extra $1.4bn in 2020. By 2023, these three categories are expected to add a combined value of $16.7bn relative to the baseline figures.
For consumers, frozen meat, potato and vegetables are an investment in future meals; they're durable, tasty and often cheaper—all solid reasons to buy during the uncertainties of Covid-19 and afterwards. Food companies interested in growing their brand during Covid-19 and afterwards would do well to invest in low-cost, reliable frozen products.
* COVID-19 week 7 recovery consumer survey, combining answers "it will get a bit worse" and "it will get significantly worse"
** COVID-19 week 7 recovery consumer survey, combining answers "I am buying slightly more than before"; "I have started buying this now"; "I am buying significantly more than before" and "I am stockpiling"