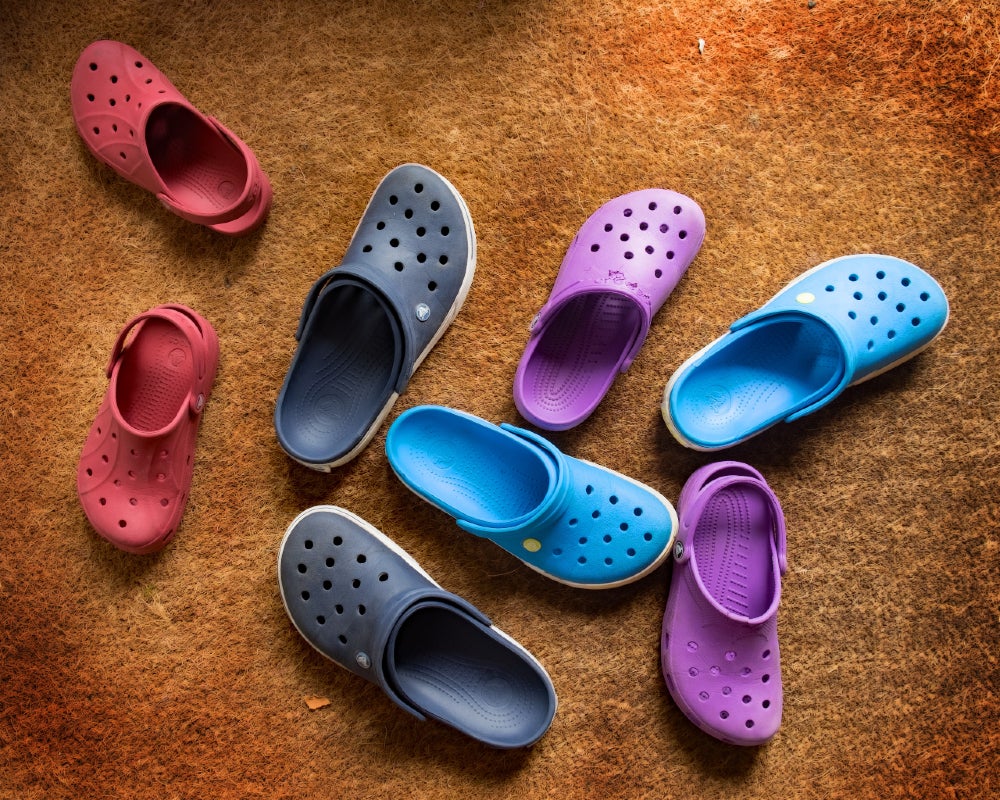 Crocs have become a staple for those seeking comfort during the pandemic, pushing the company's financial performance to new heights.
In its Q4 2020 results, it was revealed that revenues surged to $411m, an increase of 56.5% from the same period last year. Net income surged to $183.3m, or $2.69 a share, from $19.9m, or $0.29 a share, a year earlier. Annually, the company achieved record revenue in 2020 of nearly $1.4bn, up 13% from the prior year.
Andrew Rees, Crocs Chief Executive Officer, said: "We achieved record fourth-quarter revenues and profitability and finished 2020 with very strong brand momentum. We are looking forward to an exceptional 2021 with accelerated revenue growth as we invest in digital, China, and our supply chain to support future growth."
Since its inception in 2002, Crocs has now sold 600 million pairs of shoes in more than 90 countries around the world.
Pandemic trends have benefited the company
The growing popularity of Crocs has been bolstered by the consumer desire for comfort during the more casual pandemic lifestyle. As many consumers have been confined to their homes, Crocs have proven popular due to their casual nature.
For 2020, sales of the company's iconic clogs were particularly strong, increasing 33% year over year to represent 72% of total footwear revenues versus 60% in 2019.
All Crocs footwear features Croslite material, proprietary, revolutionary technology that gives each pair of shoes the soft, comfortable, lightweight, non-marking and odour-resistant qualities they are well known for, qualities that have value in the ongoing coronavirus pandemic.
Global lockdowns and stay-at-home policies have also been key drivers of growth in the company's e-commerce segment. Global e-commerce growth was extraordinary, with revenues up 92%, representing its 15th consecutive quarter of double-digit e-commerce revenue growth.
Jibbitz has also been a hit among consumers
The company's wide selection of shoe charms, or Jibbitz, have also contributed to the successful 2020 for Crocs. Jibbitz sales accelerated during 2020, nearly doubling for the year versus 2019 as Crocs fans sought to personalise their shoes and make them unique.
In the Q4 2020 earnings call, it was also identified that when a customer buys Jibbitz online, their lifetime value is twice the average customer and that the company is seeing increased incremental penetration of Jibbitz through its online channels.
Furthermore, the brand has also developed a strong celebrity following, including huge names such as Justin Bieber, Post Malone, and Priyanka Chopra, which has broadened its appeal among millennial consumers.
The brand has gone further than endorsements with the launch of the Crocs X Justin Bieber with Drew collaboration and Post Malone X Crocs. These collaborations have helped Crocs garner tremendous media coverage around the world from top publications such as Vogue, Bazaar, and Esquire, which has further strengthened its brand image.