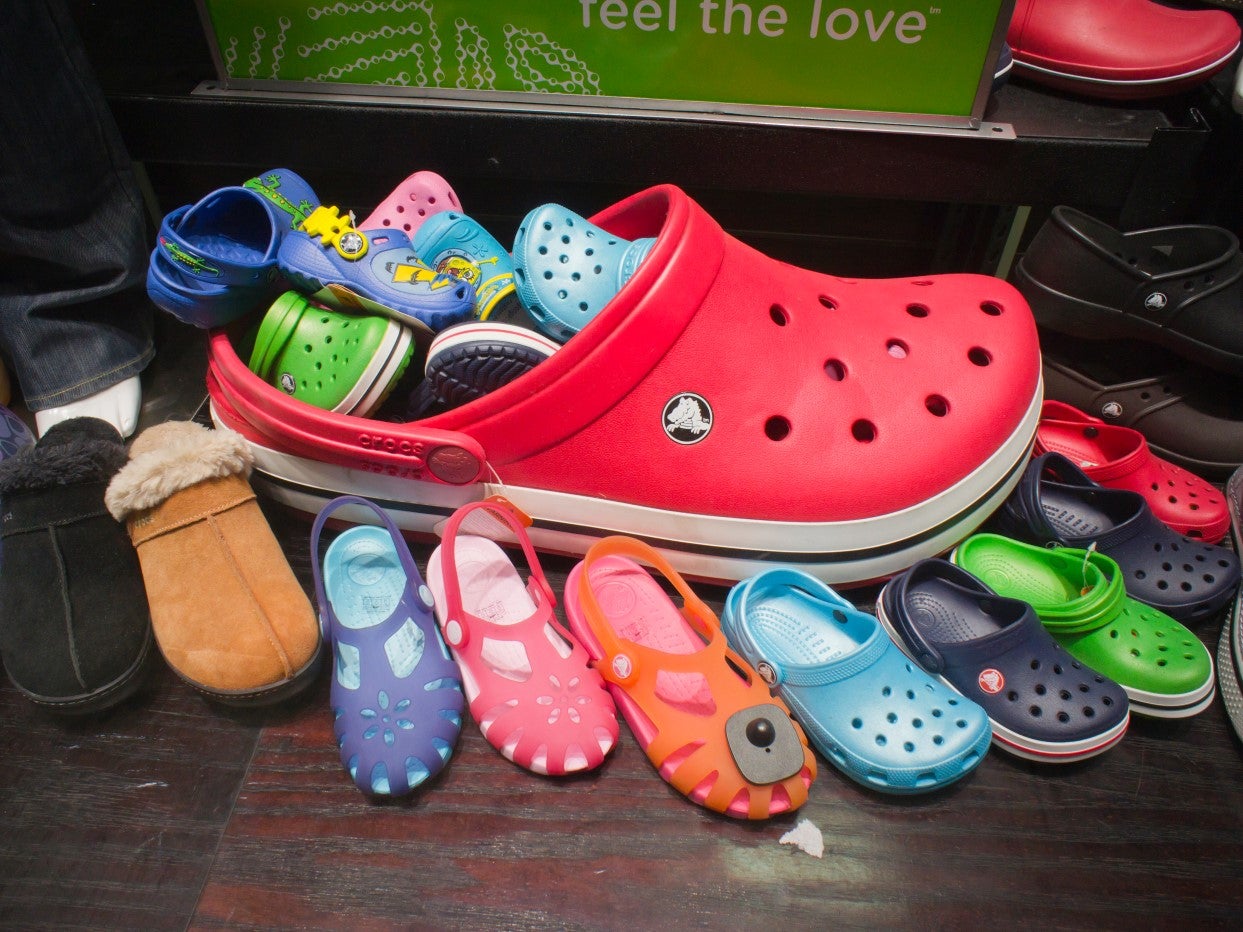 US shoe brand, Crocs, has reported record sales in the first quarter of 2021. Revenue for the company surged by 64%, reaching $460m.
CEO Andrew Rees has stated that the company now expects revenue growth of up to 50% for 2021. This compares to previous growth estimates of 25% predicted in February.
Success for the company has been driven by the pandemic, as well as a number of celebrity collaborations.
Crocs has record-breaking first quarter
Following a successful 2020, Crocs saw further record-breaking growth in the first three months of 2021. Sales grew by 64% to reach $460m, while pre-tax profit grew to $122.5m in the first quarter, from its previous $18.7m.
The staggering growth led to the company doubling its sales growth expectations for the full year, from 25% to 50%. Following the results announcement, the company's share price surged by 11%.
Demand surged in pandemic and was further boosted by celebrity tie-ups
As lockdowns were implemented around the globe, Crocs saw a swell in popularity as people sought comfy footwear for the home and garden. The company sold more than 69 million pairs of shoes in 2020, with revenue reaching $1.4bn, up 13% on 2019.
This growth is particularly impressive given that footwear retail as a whole stalled in 2020. According to MarketLine forecasts, the global footwear retail market shrank by more than 13% in 2020.
Popularity for the divisive footwear brand has since been boosted by collaborations with brands and celebrities. Tie-ups with Latin pop-star Bad Bunny and singer Justin Bieber saw the footwear lines sell out in minutes.
Plans in place for future growth
Crocs has placed much emphasis on ecommerce, which increased by more than 75% in the first quarter. Online transactions made up a third of total sales in this period. With the shift towards online retail expected to remain in post-pandemic times, the company is well placed for further growth.
The company has also increased its focus on its social media strategy. Influencers have been gaining traction on TikTok, with #crocs having gained 1.6 billion views on the platform.
Plans are also in place for new products to drive further growth. Jibbitz have recently been introduced to enable consumers to customise their Crocs, while new products include sandals. Further brand and celebrity collaborations will also continue to boost sales.
While Crocs may still have opinion firmly divided, the company looks set to gain further traction in the footwear market.