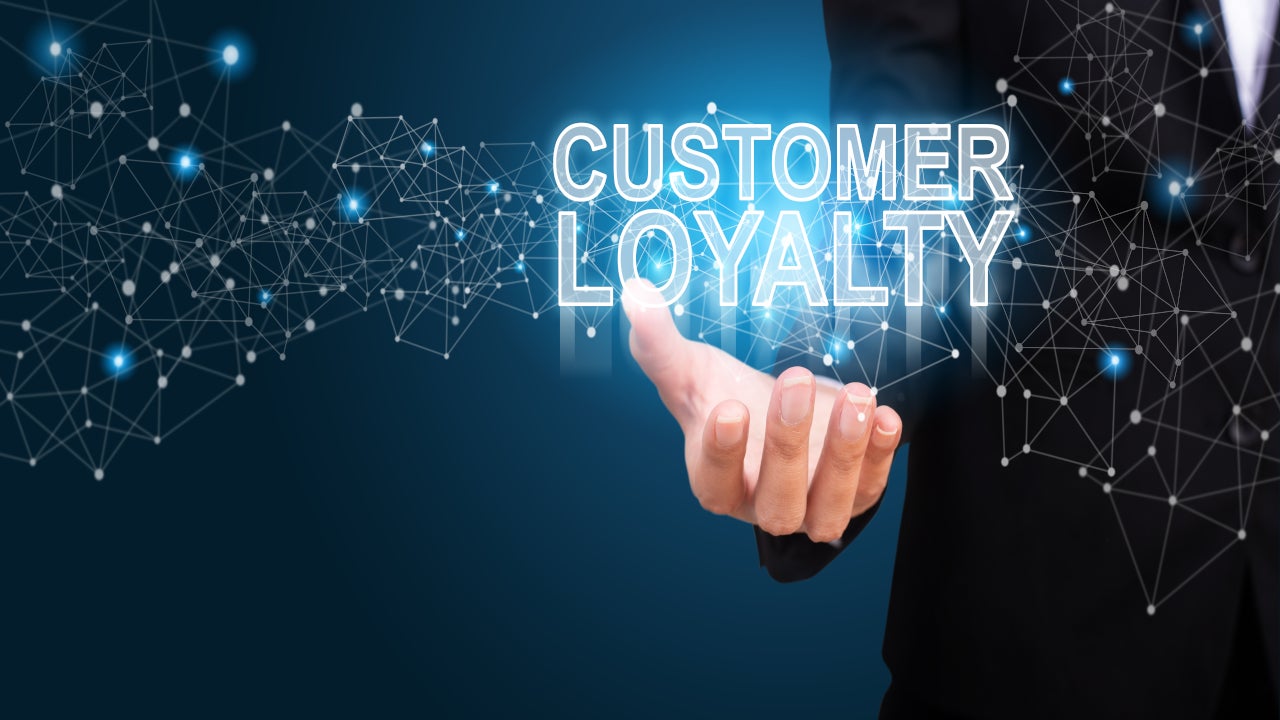 Customer loyalty has now become a very hard thing to get for any retailer as customers these days have an abundance of options to choose from when shopping in the highly competitive retail market. Customers will quickly move on to a competitor, if a retailer did not meet their expectations, be it in terms of price, product, or experience. To address the ever-growing challenge of customer loyalty retention, retailers are looking for new technological solutions that aid them in leveraging their most important asset, customer data.
Technology Trends
Listed below are the key technology trends impacting the customer loyalty theme, as identified by GlobalData.
Blockchain
The blockchain technology is a method of storing transaction related information like date, time, amount, and the transacting parties, in separate blocks or digital storage units. Each of these blocks are uniquely identified with a hash code, different from other blocks and added to a public database. This is a decentralised method of storage of transactions in a P2P network, with increased anonymity and can be leveraged in devising loyalty programmes by retailers.
For example, American express has developed a blockchain based loyalty programme in association with online retailer Boxed. Whenever customer purchases items from Boxed, information related to the transaction is stored in the blockchain as a smart contract which then creates and adds the points to a loyalty system run in the backend.
With a rise in the number of customer loyalty programmes incorporated by every retailer these days, there are certain key issues happening. There are a lot of points or coins in a loyalty programme, which go unused every year and becomes a liability for the retailer's bottom line. Besides, the retailer needs to invest a huge sum, to design and develop these programmes. Also, loyalty programmes come with security concerns as retailers collect information from customers and there could be chances of data breach. Blockchain technology can provide a solution for these issues, as the security is high, and anonymity is preserved.
Artificial Intelligence (AI) based technologies
Retailers are striving to improve customers' online shopping experience by launching various technology driven initiatives on their websites, aimed at enabling customers to make sound purchase decisions on online platforms and reduce the chances of order returns. Technologies like AI, machine learning (ML) and its positive implication over other technologies like geolocation, augmented reality (AR) and virtual reality (VR) are heavily enhancing the experience of loyalty programmes.
Examples include Amazon Prime which has a huge impact on customer's loyalty with its tech enabled Prime Day event and deals specifically for its members along with personalised notifications and product recommendations. Sephora uses smart tech for its loyalty programme Sephora's Beauty Insider. Based on Beauty Insiders' individual purchases, Sephora creates personalised newsletters. Also, it offers customised beauty profiles for its members based on age, skin type and personal preferences, along with their profile-aligned free gifts. This tech-enabled programme has driven higher than ever customer engagement for the brand and has significantly improved its bottom lines.
Mobile wallets
There has been a significant growth in the usage of mobile wallets as a preferred mode for payments, especially among the younger tech savvy population. Consumers are now seeking mobile wallets not just for payments, but also for rewards each time they make a payment. Thus, retailers are running suitable loyalty programmes over these wallets.
Integrating loyalty points into mobile wallet helps users to keep a track of all their loyalty programmes as well as exchange these points across programmes and redeem easily with every transaction. With the help of smartphones, these wallets send notifications like location-aware information, reminders about expiration of rewards, as well as loyalty programme updates. Thus, there is a massive potential to transform consumer behaviour.
Mobile
The mobile channel has become an increasingly important tool for retailers to take advantage while running their loyalty campaigns, as consumers especially the younger population are preferring shopping on mobile applications over physical stores. Mobile-based loyalty programmes can help retailers to reach consumers directly and collect extensive data to understand their buying patterns. With this collected information, retailers optimise their efforts for marketing their products in a more personalised way.
Sephora runs a successful mobile-based loyalty programme, which provides highly personalised content for customers coupled with location targeted promotional campaigns. As applications are becoming more seamless with continuous updates, the process of customer engagement and loyalty has enhanced, as customer seeks a hassle-free journey while searching items, adding them to cart and then doing payment through these apps.
Sephora has continuously updated its platform with latest technologies to provide such seamless experience. Besides, features like push notifications and personalised messaging build engagement among shoppers, and also keeps them updated of any new campaigns or offers as well as give them a way to provide feedback about their last purchase. This in turn makes the customer feel valued and adds to their loyalty towards the retailer.
This is an edited extract from the Customer Loyalty in Retail – Thematic Research report produced by GlobalData Thematic Research.