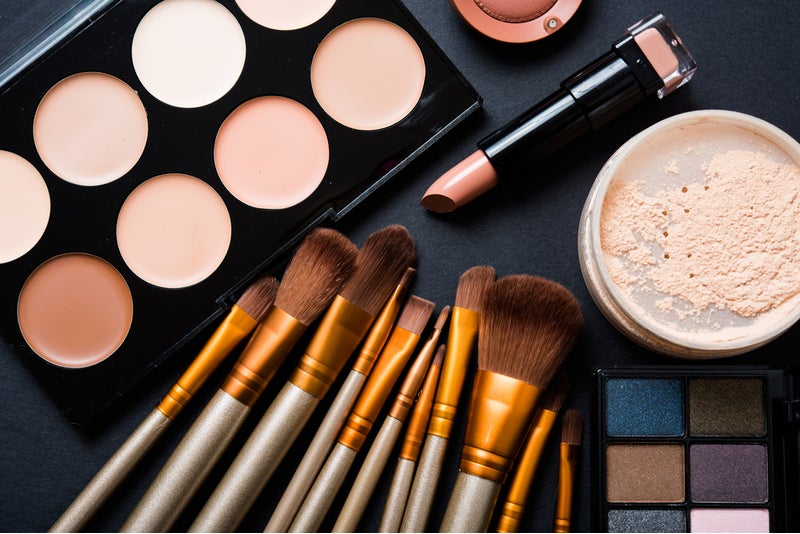 The beauty industry is rife with opportunities to personalise a shopper's experience, offering a unique customer journey through advice from staff, product differentiation and technology.
Consumers have come to expect a lot from beauty brands and as retailers in other sectors begin to introduce a greater level of personalisation, lessons can be learnt from how the beauty industry does this so well.
Personalising the service
The use of brand ambassadors on counters has been an integral way for premium beauty brands to offer a bespoke and unique experience while garnering loyalty and driving up average basket sizes and as such, more retailers must invest in this area. The allure of premium beauty counters with staff on hand to offer a personalised experience, removing the hassle of independently finding the correct products, has meant that expectations are high. This desire for premium service but also greater value for money has ensured that more value brands are offering a bespoke experience, highlighting that regardless of price points there is the same level of expectation for service.
Midmarket brands such as NYX and Maxfactor have beauty advisers on the shop floor, ensuring that they are able to replicate the service of premium beauty retailers and drive customer conversion. As this becomes a more regular sight, retailers must work alongside brands to ensure that staff are trained and available to replicate premium-level service. We are beginning to see this in department stores across various product categories, such as John Lewis & Partners with brand ambassadors in their electricals departments. While general retail staff can be insightful, consumers trust that brand ambassadors have greater knowledge, which means they can give better and more detailed advice on the best products to buy.
Personalising the products
Product personalisation is another way that retailers are tailoring the shopper's experience, but it is still a relatively new concept in the beauty sector, primarily used by premium brands and retailers due to the higher costs involved. A notable example is Lancôme's tie-up with Harrods and Selfridges to offer a custom-made foundation. Using technology to scan the customer's skin tone, the system creates a perfect match that is blended instore with the desired coverage and finish for each individual. Given the trouble that many consumers have in finding the right match, this technology is expected to have wide appeal. With this service costing £90, compared to £33.50 for its standard foundation, retailers investing in product personalisation in the future will need to ensure that costs are kept down, otherwise, they risk these items being out of reach for most consumers. It also poses an opportunity for retailers to reduce their stock inventory, freeing up space instore and reducing markdown risk. Within sectors such as footwear, offering personalised products is a way to differentiate from competitors. In running shoes, where being able to correct gait a customer is important, designing shoes to fit an individual's foot shape can improve performance and comfort, and prevent injury.
Personalising journeys using technology
Technology is being used more to personalise the shopping experience with many retailers looking at what the future store may offer customers. Premium beauty brand Charlotte Tilbury uses virtual reality mirrors, which are unlikely to be a key driver behind purchases as they create excitement and offer a unique experience compared to other brands. The use of technology is becoming more important as retailers try to improve the shopper journeys and boost engagement with brands in-store. Location analytics tools could also become standard practice, allowing retailers to see exactly how customers are interacting within stores. This technology is already being used online to monitor where a customer is placing their mouse pointer on the screen, enabling retailers to build a visually engaging website. Using a similar technique in-store will allow retailers to tailor shopper journeys to encourage greater interaction with products and highlight important traffic points where visual marketing will be seen by most shoppers.