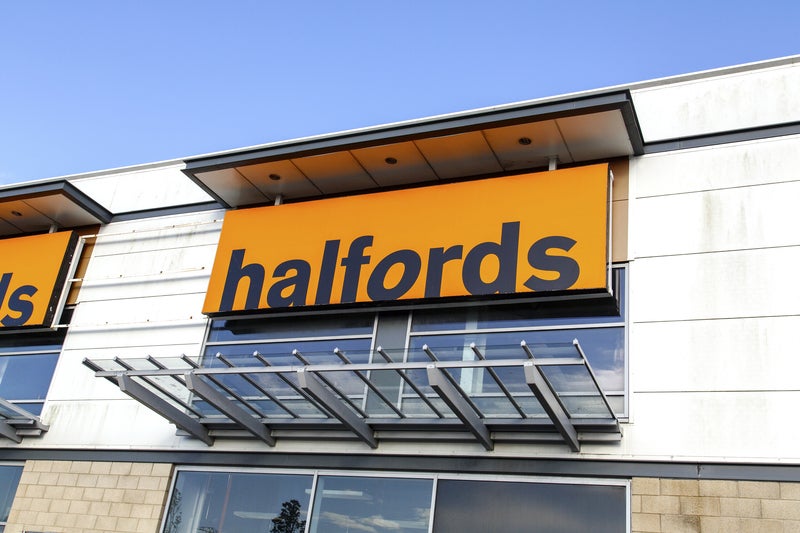 Halfords has proved resilient during the coronavirus crisis, unlike many non-food retailers, benefiting from an increase in demand for cycling, as consumers avoided public transport and maintained fitness during the nationwide lockdown. In recent trading (13 weeks to 3 July), cycling l-f-l sales rose 57.1%, although its motoring division performed less well, with l-f-l sales declining 45.4% as consumers continue to make fewer car journeys. This drags down Halfords' overall performance, with group l-f-l sales declining 6.5% in the last 13 weeks.
For the year to 3 April, Halfords achieved a profit before tax of £55.9m, exceeding previous expectations of £50-55m, though still down from £58.8m in FY2018/19 due to acquisitions and the impact of COVID-19. But, the retailer expects sales for its current financial year to decline 9.5%, and profit before tax to be in the region of -£10m-£0m, in a worst-case scenario. This guidance has led to a fall in share price this morning of c6%.
Halfords' autocentres continue to outperform, and achieved an 18.8% uplift in sales for the year to 3 April, boosted by the acquisitions of McConechy's and Tyres on the Drive in H2, and a strong focus on motoring services. The retailer expanded its fleet of Mobile Expert vans from three to 75, which helped it capitalise on strong demand for at-home services as COVID-19 took hold in the UK.
Halfords has been well-positioned to deal with the shift to online as consumers stay home, after launching its new integrated website in February this year, which allows customers to shop across both stores and garages. Online sales rose 17% in the year to the end of April, and 200% in the three months to the beginning of July.