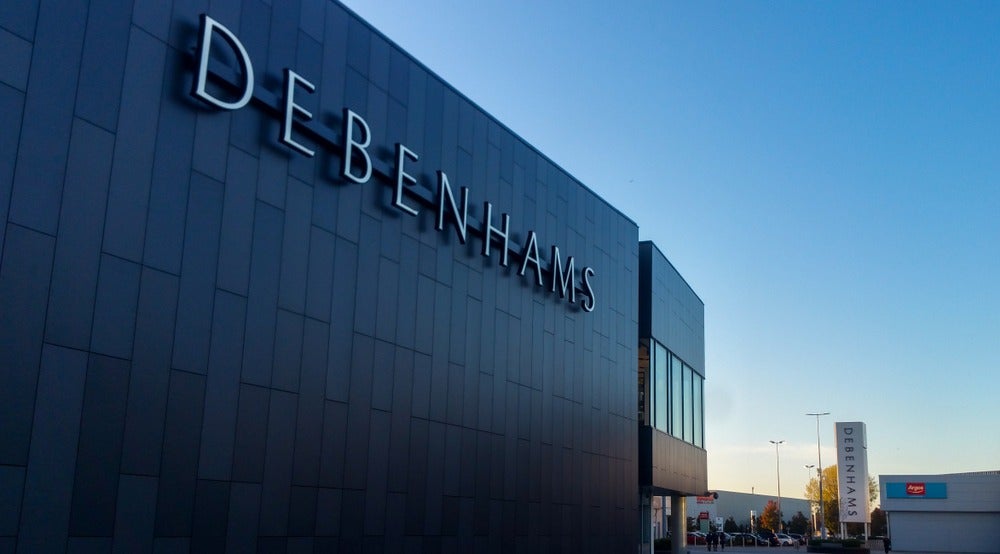 Following weeks of bickering with Sports Direct, Debenhams has avoided Mike Ashley by entering a pre-pack administration and any plans for a 'House of Debenhams' now firmly up in smoke.
Despite the retail tycoon being furious with the outcome and demanding the administration be reversed, Debenhams has shaken off Ashley's advances, at least for the time being, allowing it to push on with turnaround plans.
Debenhams Ashley
Given the changes to the House of Fraser since its acquisition by Sports Direct in August 2018 with stores looking empty of both stock and shoppers and the website proposition failing to stand up against competitors, Debenhams appears to have indeed been rescued by lenders – although store closures are inevitable.
However, Debenhams is not out of the woods and the cash injection from the new owners will not be enough to turn around the failing department store's fortunes. In order to stand a chance of attracting shoppers back, the business requires significant investment.
Although Sergio Bucher's Redesigned strategy, announced almost two years ago, addresses the retailer's problem areas, it has not been rolled out fast enough and as a result, most consumers have seen little change at Debenhams, other than minor adjustments to its logo.
Stiff competition in branded clothing
In order to appeal to potential buyers, Debenhams must ensure its product offering excites the target customer and is clearly different enough to steer shoppers away from stiff competition in branded clothing from retailers that are ramping up their proposition, namely Next and Amazon.
While product range must be its number one priority, Debenhams also needs to communicate its purpose and identity to shoppers. The retailer's 'social shopping' strategy which involves using food and leisure services to create a more exciting shopping journey, as evidenced in its Watford 'store of the future', satisfies consumers' desire for 'experiences' over 'things'.
Rapid improvements to the shopping experience and product offering will give the retailer an opportunity to survive, but it is unlikely that Debenhams' reported £200m funding will be enough to implement the changes required.
At the time of announcing its H1 results in March, Debenhams expected to shutter 50 stores in the medium term and it is likely that the new owners will accelerate this plan. With the majority of Debenhams' sales generated from its clothing division, its competitors are no doubt ready to take advantage and swoop in to capture the physical spending that Debenhams will miss out on. With Marks & Spencer's clothing offer remaining unappealing, Next and Primark are best positioned to benefit from Debenhams' closing locations.
Furthermore, store closures would not bode well for the struggling Arcadia group with many of its brands being present in Debenhams branches and the department store retailer being a significant contributor to the fashion group's revenue.