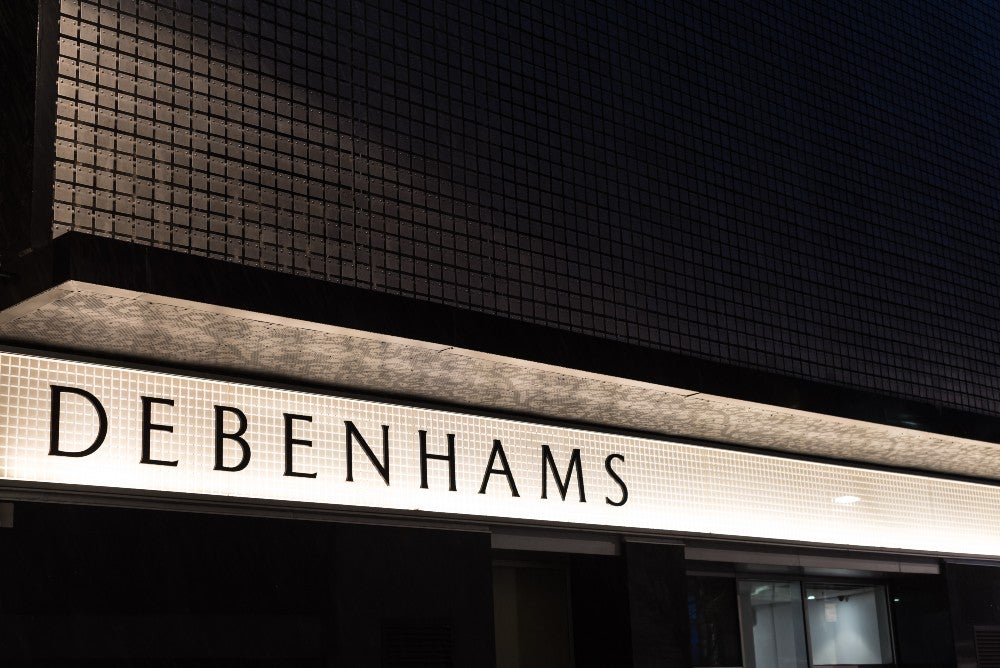 The Boohoo Group has been loading up on acquisitions in the last year, but its purchase of Debenhams poses its greatest challenge to date. Having bought an array of neglected brands, the group has significantly expanded its shopper demographic and diversified away from young fast fashion, its speciality.
Debenhams is the biggest step away from the group's usual expertise, as it attempts to turn it from a struggling department store into a successful multi-sector online marketplace. Though Debenhams has the biggest potential in terms of bringing additional revenue, with it generating c£400m online sales in FY2019/20, it will require a significant amount of work to stand out from the strong competition from other online marketplaces and retailers selling third-party brands such as Amazon, ASOS and Next. Being a successful online marketplace relies on having a strong branded proposition, something that Debenhams lacks, as currently, the vast majority of brands are the boohoo group and Debenhams' own. The group's core brands do not suit Debenhams' shopper base as they are significantly younger and Debenhams' in-house brands were uninspiring pre-acquisition, so this combination is unlikely to tempt many new shoppers to the site.
Debenhams' current beauty offer is slightly more compelling, featuring brands such as Urban Decay and Elizabeth Arden, but the online beauty market is highly competitive, with players such as Feelunique and Cult Beauty already well established in the market and offering more unique propositions and ASOS and Next expanding their beauty offers. In the switch to online, Debenhams has lost some of its more desirable brands including Yves Saint Laurent and Chanel, as they refuse to be stocked by retailers without a physical presence. This has forced the boohoo group's hand, with it now in talks to open a small beauty store outside London. Though this would boost Debenhams' beauty proposition, it will take more than this to rebuild its tainted brand image and shoppers can easily purchase these brands elsewhere.
The boohoo group's purchase of the remaining Arcadia brands (Dorothy Perkins, Wallis and Burton) further diversifies the group's demographic outside of its comfort zone of 16 to 24-year-olds. However, the group needs to rebuild the brands' identities by creating unique points of difference and should not simply apply its usual strategy of heavy discounting and influencer collaborations, due to the different shopping habits of these new brands' customers. This will especially be the case for Wallis, for which the loss of stores may affect its older shoppers the most, despite this demographic having to adjust to online shopping in some respect in the past year. Consumers must be reassured of the quality and fit of items such as by offering clear size guides and encouraging customer reviews of products.
For Dorothy Perkins, the focus should be on the brand's niche collections (petite, tall and curve) as it serves a gap in the market for shoppers who feel too old to shop at brands such as PrettyLittleThing and Miss Selfridge and too young for players such as Evans and Yours. However, the boohoo group must ensure it doesn't lose Dorothy Perkins and Wallis shoppers to smaller players such as Sosandar and Hush, which benefit from being stocked by Next and John Lewis & Partners and offer more exciting on-trend styles. Burton, the group's second menswear brand, offers the potential for the group to grow its menswear market share, but this is not its specialism, with boohooMAN having always been overshadowed by boohoo.com. Additionally, Burton was previously well known for its suiting offer, a far cry from the streetwear-focused, heavily branded proposition of boohooMAN, so the group must ensure it tailors Burton's proposition correctly and focuses more on smart casualwear to adapt to the casualisation of workplaces.
Acquired in mid-2020, Oasis and Warehouse have a closer audience to the boohoo group's core brands and like other brands, the group has acquired they struggled with a weak brand identity that caused them to lose out to players like Zara and ASOS. Building desirability and differentiation from its competitors should be the priority for these two brands and the group's expertise at social media marketing will be most transferable here to boost sales and shopper engagement. As with all of its acquisitions, discounting has already been turned to as a strategy to drive sales, but this will devalue these brands and some of the new acquisitions have already been tainted by issues such as the same item being sold by two brands at different prices and, unlike the group's core brands, low prices is not the main reason why shoppers purchase from Oasis and Warehouse.