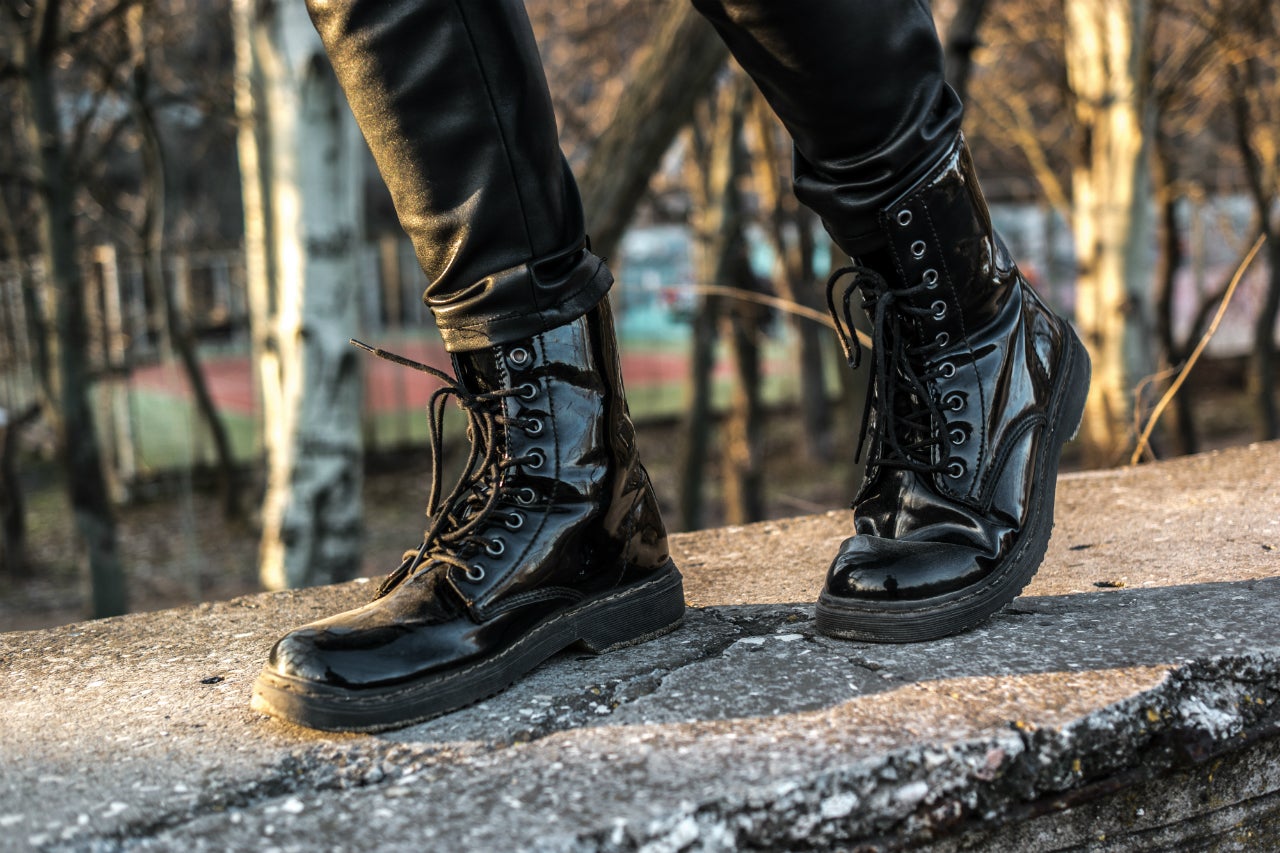 Investment banks Goldman Sachs and Morgan Stanley will spearhead the London debut of iconic Anglo-German bootmaker Dr Martens.
Permira, the UK-based private equity owner of the brand, has reportedly appointed the two banks to act as global coordinators on an IPO, which has been earmarked for 2020.
The float, which is set to come more than seven years after the Griggs family sold Dr Martens for £300m, would mark the arrival of one of the most famous names in British footwear and fashion on the London stock market.
It is unclear what valuation Dr Martens will achieve, although the brand earned a suggested valuation of £1bn in 2019 when talks were being held about a potential sale to US private equity firm Carlyle Group.
Dr Martens has grown from strength to strength in recent years
The company saw a 70% rise in underlying profits to £50m for the year ending on 31 March 2019 after successful sales of its new vegan boot range. The company's vegan collection that swaps leather upper for plastic now accounts for approximately 4% to 5% of total sales. Revenue was also up 30% to £454.4m from £348.6m in the previous year, with retail revenue growing by 30% to £126.7m and e-commerce by 67% to £72.7m.
More recently, for its full-year results for the year that ended on 31 March, the company delivered 48% revenue and 93% underlying profit growth during the financial year with strong double-digit growth across all key regions.
For the year that ended on 31 March, the company opened 16 stores, increasing its total to 122 stores around the world, another signal of its strong performance, which will be encouraging for investors.
On another positive note, the company has also noted that in the period since stores closed, it has seen continued strong growth in e-commerce revenue, resulting in a modest overall impact from the store closures to date.
Competitors haven't fared as well
On 4 November, Clarks, one of the UK's oldest shoe chains, was rescued in a £100m investment deal. The family owners of Clarks gave up majority control of the 195-year-old company as part of a financial restructuring that is expected to lead to 60 shop closures in the UK.
If successful in a shareholders' vote in December, Hong Kong-based private equity firm LionRock will buy a majority stake in Clarks with the Clark family no longer the main shareholders although they will remain investors.
Other UK retailers such as New Look, Jigsaw, and Edinburgh Woollen Mill have all used insolvency processes to reduce debts as their stores have struggled under the conditions of the pandemic and subsequent lockdowns.