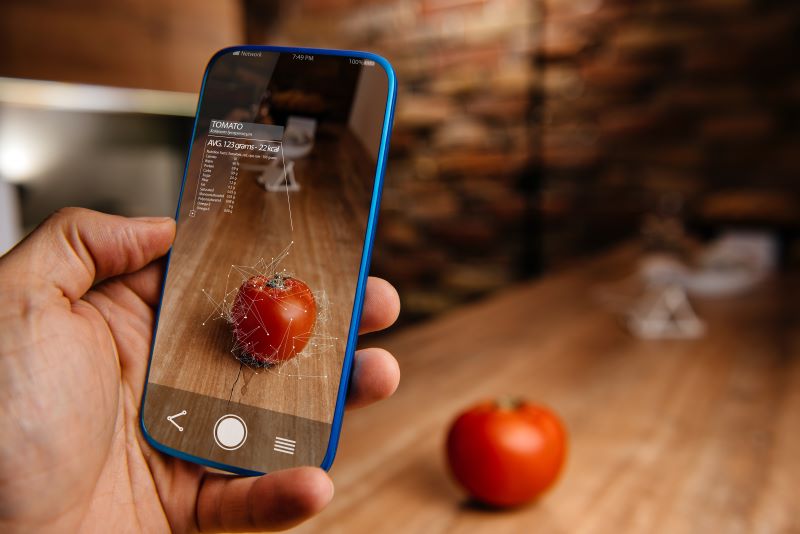 DRESSX is a fashion start-up from Los Angeles that creates digital-only collections from over 100 brands and 3D designers. It caters to a niche market of influencers, predominantly millennials and Gen Z. The start-up is another example of how the world of fashion is merging with the world of tech. However, the applications of DRESSX's platform pigeonhole it into a market of those who are tech savvy, image conscious, and looking to build a social media presence.
According to GlobalData's Emerging Technology Trends Survey in Q4 2021, 51% of respondents have a more positive view of augmented reality, compared to the previous quarter. Start-ups using this increasingly popular technology, such as DRESSX, can contribute to the growth of this technology and showcase the potential to help solve a pressing environmental and social issue: fast fashion and over-consumerism.
Digital overlays are a substitute for single-use garments
Most influencers would not be caught dead wearing the same outfit twice. They will buy an outfit with the perfect picture in mind, then either discard it or return it soon after. This adds to the growth of fast fashion and feeds hyper-consumerism, and there is a significant carbon footprint attached to returning clothes. For example, the rejected items must be transported back to the warehouse in the same heavy-duty vehicles that delivered them. Los Angeles-based tech start-up DRESSX hopes to alleviate this issue through digital overlays of physical garments. According to research, conducted by the company itself, opting for a digital replica would account for a 97% reduction in carbon footprint compared to the physical equivalent. This branding will appeal to younger audiences who are the ideal blend of digitally native and conscious of climate change.
Limiting the environmental impact of the textile industry is incredibly important. According to a 2021 GlobalData report on ESG in retail and apparel, the fashion industry ranks second only to the oil and gas sector in terms of producing greenhouse gases and pollutants. According to 2020 UN figures, the fashion industry accounts for about 10% of global carbon emissions caused by human activity. This is more than international flights and maritime shipping combined.
Is AR technology advanced enough to be convincing?
Some of the most recognisable fashion brands are already dipping their toes into the digital space. DRESSX emulates what is already becoming popular among fashion brands: digital replicas of popular clothes for avatars. Ralph Lauren, Gucci, and Balenciaga are just some of the major brands to use digital avatars to market their new collections. In December 2021, NIKE acquired RTFKT, a company that creates digital replicas of popular sneakers for gaming enthusiasts.
However, the answer is no. The technology is not yet advanced enough to become widespread. If a consumer wishes to wear one of DRESSX's digital overlays, they must ensure that there is good lighting and that their hair is pulled back to not interfere with the AR overlay. Full-length portraits are also preferred. These requirements may seem overly constricting to anyone wishing to be more creative in the photo. Despite the drawbacks, it does introduce an interesting use case for AR and its role in reducing the carbon footprint of apparel companies. Once AR technology matures, this will become a more viable alternative to the physical clothes used exclusively for social media.
Ultimately, clothes made from pixels rather than fabric cater to a very niche market, and are unlikely to hit the mainstream anytime soon, nor will they undermine the popularity of single-use, fast fashion items. As the technology matures, it will become an attractive prospect for younger, more image-conscious consumers looking for that ultimate picture-perfect outfit.