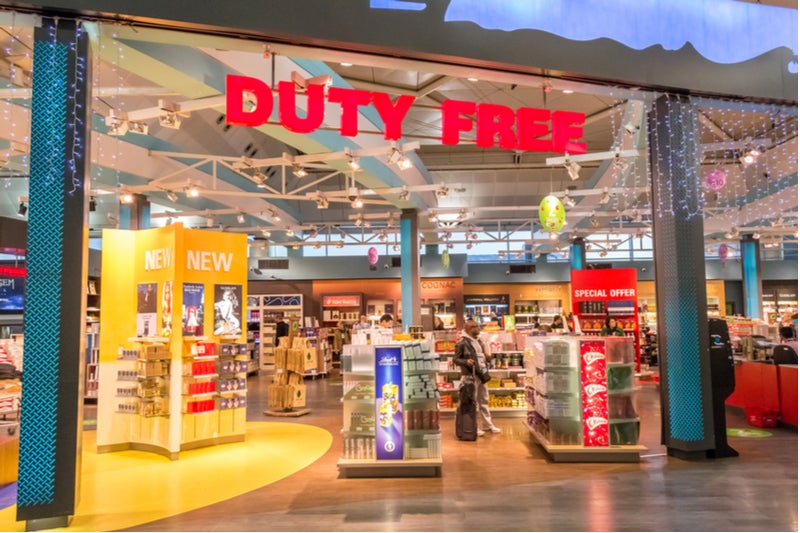 A growing appetite for cruise holidays, the launch of new vessels and the introduction of new routes are providing opportunities for duty-free operators and brands to target a new revenue stream.
Global duty-free sales generated on cruise liners is expected to rise by 36% between 2017 and 2022, the equivalent of $600 million, to reach $2.2 billion.
Duty-free shopping 2019
While retail spending generated on cruise liners is expected to represent just 3% of the total duty-free channel in 2022, with airports making up the lion's share at 52.2% followed by downtown formats, an untapped potential remains with many retailers and brands yet to connect with duty-free operators and venture on-board.
Globally, 30 million consumers are forecast to take a cruise in 2019, a 6% rise on the 28.2 million who sailed in 2018. This rise is being supported by new vessels, with 10 set to launch in 2019 and a further nine forecast for 2020. New retail space opportunities will be planned for these ships, as it allows brands to reach a captive audience of new international consumers.
The likes of Dufry, Heinemann and China Duty Free Group are targeting ships and ports and extending fleet-wide contracts to protect future growth from rivals, so brands must partner with these operators to acquire a presence – either through corner formats, concessions, licensed stores or wholesale relationships.
In December 2018, Starboard Cruise Services introduced Celebrity Cruises' newest ship, Celebrity Edge, where stores on board occupy more than 7,000 sq ft and include a Bulgari Boutique, Cartier Espace, and a Tiffany & Co Boutique. Meanwhile, MSC Bellissima, which launched in March 2019, offers customers over 8,000 sq ft of retail space in a promenade format – a trend we expect to see continue on larger vessels, as more space is allocated to retailer boutiques, combined with food and beverage options, events and entertainment to make the space work harder.
While the onboard offering varies across ships, fine jewellery and watches, and fragrance and cosmetics continue to dominate sales, while within fashion and accessories the premium and luxury segment has a greater presence, with lifestyle brands such as Hugo Boss, Lacoste and Ralph Lauren featuring heavily. As new routes are added, focusing on adventure and unique experiences for younger consumers, opportunities will be created for international mass market brands such as Zara, Superdry and Nike.
However, stock replenishment and range planning operations would need to be reviewed to avoid range inconsistency, stale stock and a lack of seasonal newness since limited stock room capabilities and restrictions on the frequency of new stock deliveries continue to hinder the channels' sales growth potential.