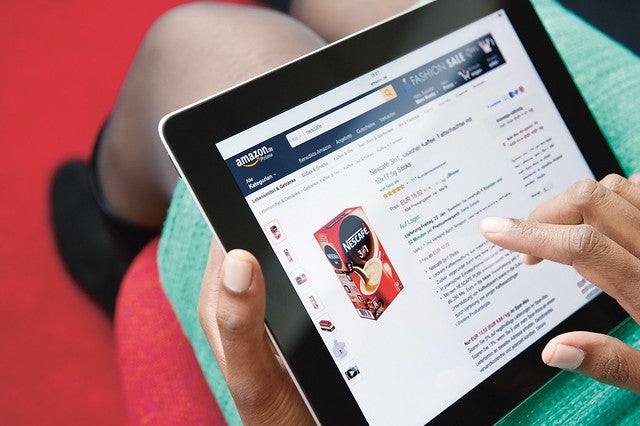 In recent years the growth of retail buildings construction has eased, owning in large part to the changing way US consumers are now shopping through e-commerce giants such as Amazon and eBay.
With consumers now able to compare product prices and shop online, retailers' pricing power is being undermined. More high street shops are now as a result, closing down and being converted to new self-storages or sold to developers for other purposes.
In fact, warehouses and grocery stores have been a leading new occupant of those vacant spaces over the past year or so, as have been home and houseware stores, discount variety stores, gyms and even trampoline parks.
Last year Foot Locker announced a plan to shut down over 100 stores during the year, claiming that the closings were reflective of the general consumer shift to digital. While former giant Sears Holdings Corp. ("Sears") filed for bankruptcy as it could not keep pace with its more active competitors.
The rise in internet shopping is also leading to job losses in the retail sector as companies slash jobs tied to store closures and bankruptcy.
Moreover, slower economic growth and the effects of the uncertainty generated by the recent escalation of the US trade war with China is further undermining consumer and business confidence.
On August 1st, President Donald Trump announced that he will impose a new 10% tariff on an additional $300bn of consumer goods imported from China. This presents a bigger threat to the retail sector since it is expected to hit consumers more directly as it targets a wider range of consumer products. It also threatens to accelerate lay-offs as figures indicate it is the only sector of the economy to have cut jobs in the last two years.
David French, senior vice-president for government relations at the National Retail Federation said that tariffs are already slowing US economic growth, creating uncertainty and discouraging investment. These additional tariffs will only threaten US jobs and raise costs for American families on everyday goods, he added.
Nevertheless, the increasing demand for lodgings, offices, and data centers across the country is expected to support the overall growth of the commercial construction market in the next five years. Tech giants like Google, Apple, Facebook, Microsoft, and Amazon are encouraging significant investments in offices and data centers throughout the US, as well as lodgings and housing to accommodate the influx of workers.
In February 2019, Google announced it will spend $13bn this year in data centers and offices across the US, saying the investment will create thousands of new construction jobs in states outside its traditional base of California, including in Nebraska, Nevada, Ohio, Texas, Oklahoma, South Carolina and Virginia. With the new investment Google will now be in 24 out of the 54 states in the US.
Apple is also investing $1bn in new offices in Austin that could create as many as 15,000 new jobs to the Texas capital while Amazon has announced plans to spend $5bn on its two new headquarters in New York and Virginia. As well as plans to generate over $2 bn in tax credits and incentives.
GlobalData is currently tracking over 4,700 of US commercial projects in the construction pipeline worth more than $1.3tn, with a large share of these projects being part of mixed-use developments, which also compromise a residential, institutional and infrastructure component.