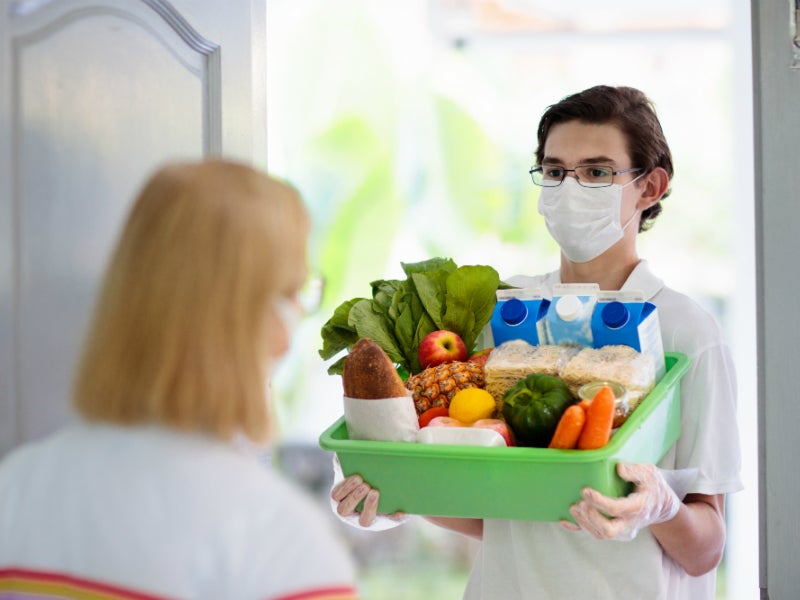 After 100 days of lockdown in the UK, new customer habits are bolstering their way inside the British psyche. With the fear of a second spike still present and with it the fear of supermarket shelves being emptied again, consumers are shopping cautiously even now that lockdown has been somewhat lifted. Subscriptions and contact-free delivery on both small and large purchases are making it easier for isolated customers to buy exactly what they want.
But how are businesses targeting their consumer's new behaviours?
Amazon has enjoyed considerable success in the last few years, even in markets it has only recently entered. The food and beverage industry is no exception, and they have ended up being one of the biggest winners from the coronavirus pandemic, announcing it had revenues of $75.4bn in the first three months of the year. This has clearly caught the attention of other large corporations with Kraft Heinz opening its first-ever online shop in April 2020. Its direct-to-consumer (DTC) service focuses on selling affordable non-perishable goods such as beans and spaghetti – key priorities during the height of the lockdown period.
For more indulgent spending habits, Asahi launched BeerPronto.co.uk on June 22. Beer Pronto promises next-day delivery on well-known brands of beer and cider. Sam Rhodes, Marketing Director of Asahi UK, referred to 'hard to come by home delivery slots and surge in popularity of online shopping' at the launch. This increase in demand has opened up space for specialised delivery services to proliferate with Asahi UK offering a range of brands from Peroni and London Pride to Meantime and Cornish Orchards. This elevated portfolio will compete with drinks specialist as much as it will with supermarket deliveries.
Shopping online allows consumers to plan what they are going to buy. It also grants the ability to quickly research specific products – the computer or smartphone already being at their fingertips – with ease and convenience, allowing them to make confident and informed purchasing decisions, particularly when buying innovative products such as those that aid weight loss, health or cater towards specific 'free-from' diets. As a result, impulse buying will take a hit and online trends will have a larger influence on consumer purchases.
The success stories in direct-to-consumer services have highlighted that e-commerce should be the number one priority for securing regular payments and deliveries. Plus, with the persistent worry of potential contagion during weekly shops and supply shortages, adding to the possibility of choice paralysis, consumer habits are likely to drift towards what is considered safe, reaching out for their most trusted brands. It could lay down an opportunity for smaller businesses to take advantage of the new localism trend that has swept the country during Covid-19. As large companies continue to diversify their services in an effort to compete worldwide, it is likely that these consumer habits of retreating into the home are here to stay.