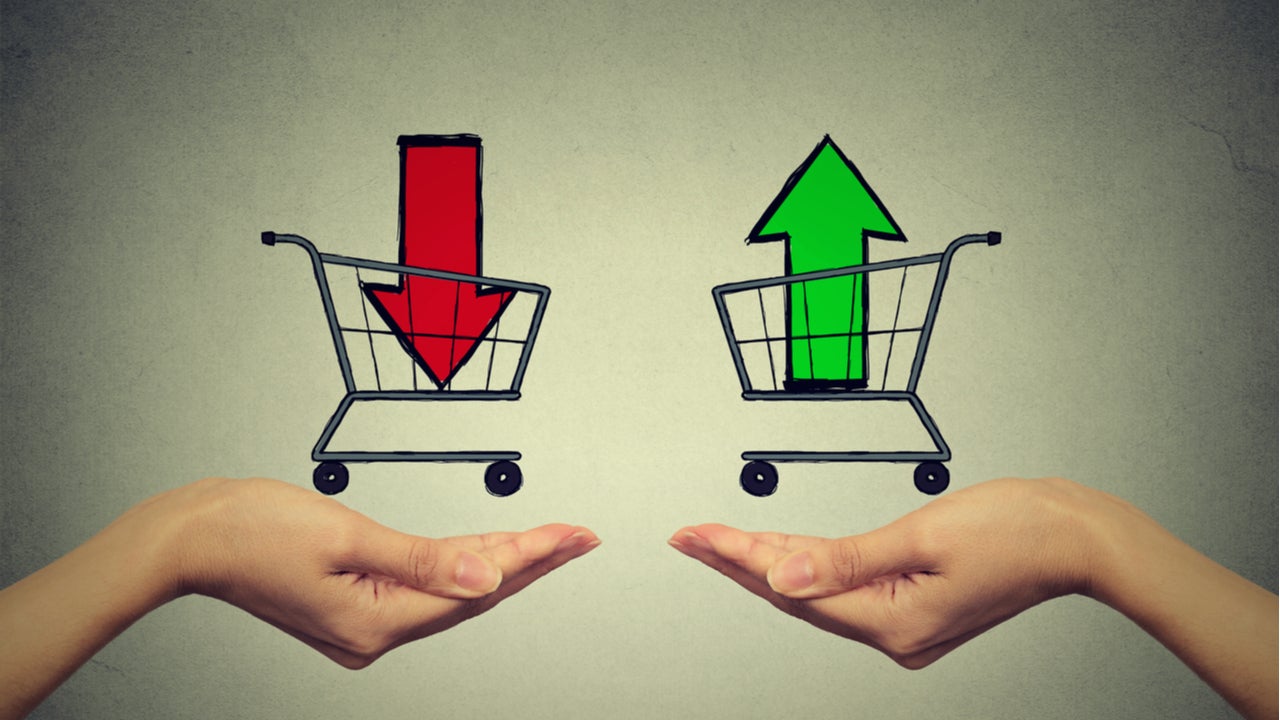 Investing in environmental, social and governance (ESG) practices not only helps retailers fight climate change but also allows them to cut costs in the long run. Several retailers, including IKEA and Tesco, have set a target of using 100% renewable energy by 2030, while Unilever has set 2030 as its deadline for using 100% recycled plastic.
Listed below are the key macroeconomic trends impacting the ESG theme in retail and apparel, as identified by GlobalData.
Alternative energy and ESG
The most popular renewable energy sources are solar, wind, hydro, tidal, geothermal, and biomass, according to EDF Energy. Many supermarkets prioritise renewable energy sources, particularly solar energy, as it is the world's most freely available energy resource. For example, Aldi has installed approximately 100,000 solar panels across 40 of its brick-and-mortar stores and all of its distribution centres. The panels power around 10% of a store's electricity consumption each year.
Currently, China uses the most solar power globally, and the US is the second-largest growth market for renewables, followed by Japan, Germany, and India.
Covid-19
Covid-19 has increased health and safety risks for staff and consumers, particularly in brick-and-mortar stores. Following the easing of national lockdowns, companies have had to develop contingency plans to minimise risks of infection. Retailers have increased traceability and implemented tougher hygiene practices, heightening their standard health and safety protocols.
Covid-19 has also raised environmental concerns as consumers favour disposable personal protective equipment (PPE) and packaging for hygiene purposes.
Ethical consumerism
Ethical consumerism is a growing trend to which retail and apparel companies must cater to. GlobalData's Market Pulse Consumer Survey 2020 found that customers are more likely to pay a premium for sustainability-aligned causes, and 81% of customers would pay more for products supporting environmental protection. However, green premiums can exclude lower-income consumer groups, who are also concerned about sustainability.
Bill Gates recommends that retailers invest in research and development (R&D) to reduce green premiums and create accessibility. Gates highlighted Impossible Foods, a plant-based meat business that invested heavily in R&D to reduce product prices and expand market share. In a year, Impossible Foods went from having its products in 150 grocery stores to a presence in more than 15,000. Similarly, in 2018, Unilever's 28 Sustainable Living Brands grew 69% faster than the rest of its business.
Retail companies that commit to and clarify their ESG agenda will position themselves as agents of change while attracting ethical consumers. Such sustainable measures would not only increase market value but brand longevity for retailers.
ESG and Generation Hashtag
Typically, Generation Hashtag members, who are born between 1991 and 2005, prioritise reshaping the corporate world, and their influence will only increase over the next decade as its members continue to enter the workforce. As Generating Hashtag rises through the ranks of the global workforce, they will approach business decisions with a more sustainable mindset. As consumers, they will be attracted to more sustainable products.
Companies must combine their traditional profit motive with sustainable practices, as a result, to survive. Generation Hashtag is more likely to hold companies accountable for their outward-facing behaviour and is likely to name and shame those who dismiss ESG issues. For example, Greenpeace's #IsThisYours movement encourages people to pick up plastic waste and share pictures of it on social media with the #IsThisYours hashtag to call out retailers that do not provide sustainable packaging.
Mergers and Acquisition (M&A)
A quick way for retailers or apparel companies to excel in a theme is by acquiring a company that specialises in that theme. Both retail and apparel companies have acknowledged the importance of ESG and can improve their position by acquiring sustainable companies.
Second-hand shopping has seemingly become a regentrified trend with sustainability in mind. Apparel companies are continually adapting their propositions to support sustainability by tapping into the growing second-hand and rental markets to maintain appeal among increasing eco-conscious customers. As a result, resale marketplaces have become increasingly popular.
In June 2021, online retailer Etsy announced plans to acquire the reselling ecommerce platform, Depop. Depop typically targets Millennials and Generation Z consumers. Etsy's acquisition of Depop is an example of how the company is proactively trying to move towards sustainability. The acquisition cements the importance of second-hand marketplaces.
This is an edited extract from the ESG (Environmental, Social, and Governance) in Retail and Apparel – Thematic Research report produced by GlobalData Thematic Research.