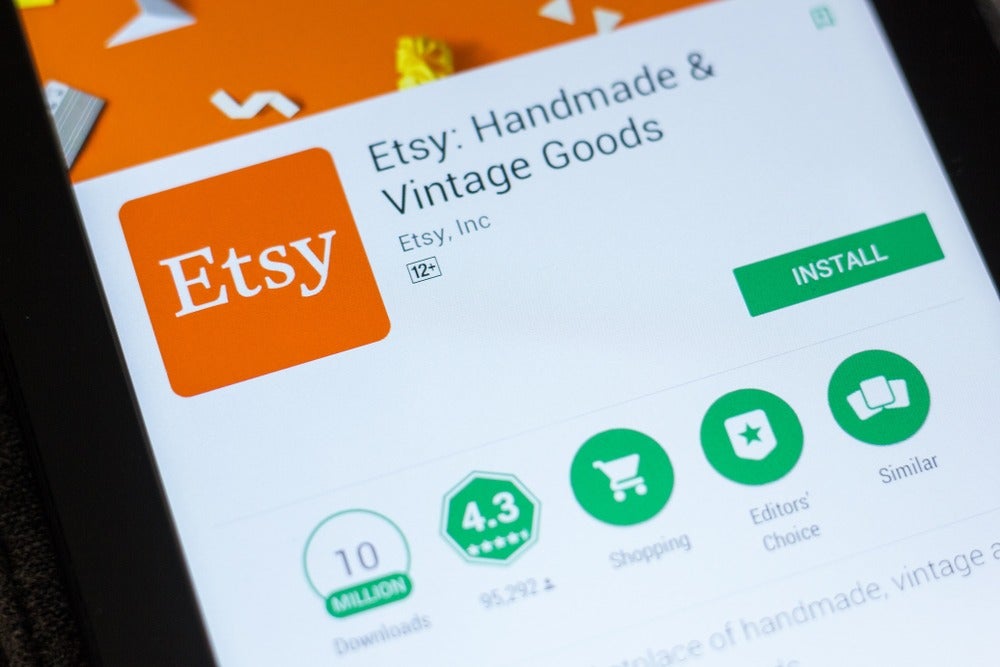 Investors gave Etsy a boost in after-hours trading after the online crafts marketplace posted its full-year results.
Shares jumped by nearly 6% for the New York-based company after revenue figures were published at the end of February.
Strong holiday period lifts confidence in Etsy
In the last year, the company has performed stunningly well. Its gross merchandise sales – the most important metric for a customer-to-customer sales platform – grew by just over 20% in 2018, while revenues grew by more than a third.
The company performed remarkably well over the holiday trading season, even beating high expectations. In the three months to 31 December, Etsy's revenue grew by 47.2%. This performance has buoyed expectations internally as well, with the company issuing a prediction of approximately 30% revenue growth in 2019.
According to a recent report from MarketLine, the global online retail market grew by around 15% in 2018 and is expected to perform similarly in 2019. Etsy is outperforming the wider market, its strong growth driven by constant innovation, improvements and investment.
Etsy must keep moving to remain competitive
Etsy has taken many steps to attract new customers while also constantly improving services for loyal customers. It is a prime example of a company that knows it must develop to remain competitive, especially in a market so dominated by large players such as Amazon and eBay.
A key focus for the company in 2019 has been marketing. In previous years the company has stuck to online-only advertising, but in 2018 it invested in an offline marketing campaign that included a wide-reaching television campaign in the US.
The number of buyers and sellers increased significantly, by 18% and 9.4% respectively, showing that increasing investment in marketing clearly works for the company.
The company has increased investment into the promoted listings features, allowing sellers to appear at the top of search results, driving sales for sellers and revenue for the company.
Etsy also took steps to focus on its unique selling point of offering personalised gifts by introducing a 'gift finder' facility, directing customers straight to sellers offering the right customisation options. Yet again, this helped drive sales and reinforce why the website has proven successful among consumers.