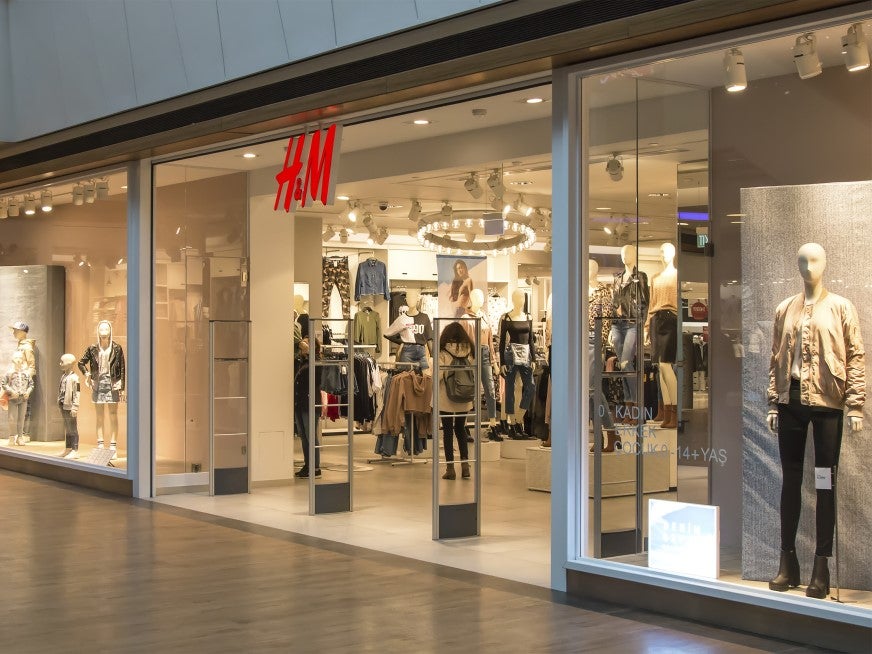 International fashion giant H&M still has a long way to go to recover from COVID-19 as its group sales only rose by Skr3.0bn in H1, with sales in Q1 falling 27.1% and only starting to improve in Q2 with an increase of 62.3% against extremely weak comparatives (-50.1%) last year from the first lockdowns. Despite vaccination drives progressing significantly in some of its major markets, such as the US and UK, many European countries were still in lockdown during this period, so H&M's sales remained a significant Skr21.9bn (20.2%) lower than H1 FY2018/19. On a slightly more positive note, the group returned to profit in H1, and revenue from 1 to 28 June increased 25% in local currencies versus a comparative decline of 18.7% last year. Sales will continue to improve throughout Q3 as more markets start to reopen and life starts to return to normal.
Europe has continued to be the thorn in H&M's side with several countries underperforming as COVID-19 persists and vaccine rollout is relatively slow, including Germany with a local currency increase of only 28% in Q2. In countries with high online penetration like Germany, H&M should be able to shift sales online during store closures but it has not been fully able to do so – an impact of being late to invest in online, and perhaps pointing to a more important issue with demand for its products, so it must focus on its unique ranges and value for money to drive sales. The US provides an indication of how the group may perform in the next few months as Europe reopens, with Q2 sales up 269% in local currency and 3.1% behind FY2018/19. Additionally, the group still has just under 3000 stores in Europe and Africa, with a net closure of 69 locations in the period. This large store estate was undesirable pre-COVID-19, so H&M needs to ensure that it rationalises its estate and that locations are used to showcase its distinctive elements such as designer collaborations and sustainability.
H&M has continued to introduce features to help differentiate its offer as shoppers are overwhelmed with choice of where to shop, especially online with the rise of super-fast fashion players such as Shein. Its H&M loyalty programme is an important part of this to promote shopper loyalty, with roughly 130m members in 27 markets, an increase of 50m in the past year. The scheme is now linked to one of H&M's points of distinction – sustainability. Members get points for making more sustainable choices, such as taking their old clothes to H&M's garment collection points and buying items made from more sustainable materials. Though H&M is often criticised for greenwashing, it has long been notably more transparent than other fast fashion players, and it has taken this a step further by launching the Higg Index tool for a small number of items online in 31 markets. This measures the environmental impact of making the product across different measures and will be scaled up in the next year to include more products. As consumers become more conscious of the environmental and social impacts of fashion, this will resonate with those who are not yet comfortable with alternative purchasing methods such as resale and rental.