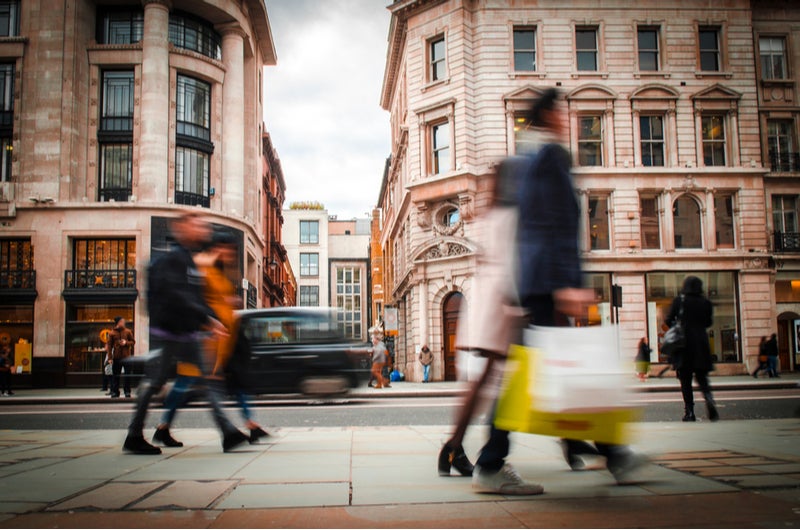 While experiential retail has largely been the preserve of flagship stores, smaller locations must also find imaginative and inexpensive ways to connect with consumers.
As a greater proportion of UK retail spending shifts online – with the channel forecast to grow by 27.6% over the next five years, alongside the uncertain economic environment restricting discretionary spending – pressure will continue to build on retailers with a heavy bricks-and-mortar presence to bring customers into stores with unique offerings.
Therefore, stores of all sizes must find ways to boost footfall, with smaller stores able to do this by taking advantage of their location and by offering in-store events or services to drive engagement at minimal expense.
Unique in-store retail experiences
In-store experiences allow retailers to entice shoppers into their retail spaces by going beyond just selling products, with many stores now becoming one-stop destinations, combining shopping with social activities.
Primark raised the bar with its new Birmingham store, which opened April 2019, and generated excitement thanks to the presence of a beauty salon and barbers, themed franchise areas and multiple dining options including a Disney-themed café. Lush has introduced spas into its major locations, giving consumers the opportunity to try its cosmetics during treatments given by professional beauty therapists, while NIKE's store on London's Oxford Street has a footwear customisation area and holds special events such as talks by athletes and running clubs.
Act local
These offerings are common by flagship retailers, but the opportunities for smaller stores are more restricted due to the amount of space, the number of people involved and the cost required. Nevertheless, it is incumbent on smaller retailers to come on board by adding inexpensive experiences, such as classes, events and personal shopping into their propositions to attract more shoppers into stores. Understanding the interests and hobbies of consumers in the local area will be important for small stores to get the maximum benefit out of this – meaning that independent operators are ideally placed to capitalise on their local knowledge to tailor in-store experiences to suit their customers' needs.
By introducing classes into stores, retailers are able to build a community around their brand, driving consumer engagement, which will lead to a more loyal customer base.
Many sportswear retailers, such as Lululemon and adidas, have started to run free in-store fitness classes, with athleisure specialist Sweaty Betty even offering these in some of its smaller locations too – enabling it to boost footfall while also giving something back to shoppers.
Other retailers, such as New Balance and Footasylum, should also introduce exercise classes into their propositions, including small stores where possible. Where store space is limited, retailers should consider collaborating with local gyms to host classes, with the opportunity to take along a selection of products to create add-on sales.
In-store classes are possible for other retail sectors too, with many beauty brands such as Charlotte Tilbury and Bobbi Brown providing free make-up lessons, this should prompt other retailers to offer relevant options such as writing workshops, art classes or styling tutorials. As well as classes, retailers can host other types of events to connect with shoppers. Smaller stores should arrange talks from local authors, designers, athletes or technical experts to encourage visitors.
Waterstones holds regular events within most of its locations, such as book signings and children's storytimes, acknowledging its shoppers' interests and in return reaping the benefit of impulse purchases when they visit. Retailers should also get involved in community-based events, such as shows or festivals, by providing sponsorship or having pop-up shops – enabling them to boost their visibility locally.
Personal services
Personal shopping services encourage shoppers to visit stores rather than shop online through the offer of personalised fashion guidance and inspiration from trusted stylists. Whereas John Lewis provides this in all of its locations, as its larger store formats make the expense justifiable,
Topshop's comparable option is only available in seven of its UK stores, and so it should roll this out further across its portfolio to increase basket sizes. Where space is restricted in smaller stores, normal fitting rooms should be used for personal shopping sessions, with at least one member of the sales team trained in personal shopping – requiring a minimal increase in space or staff investments. Other stores, such as Monsoon and Oliver Bonas, should also introduce this throughout their estates while still investing in improving customer service skills among staff to ensure the overall experience of shopping in-store is positive.