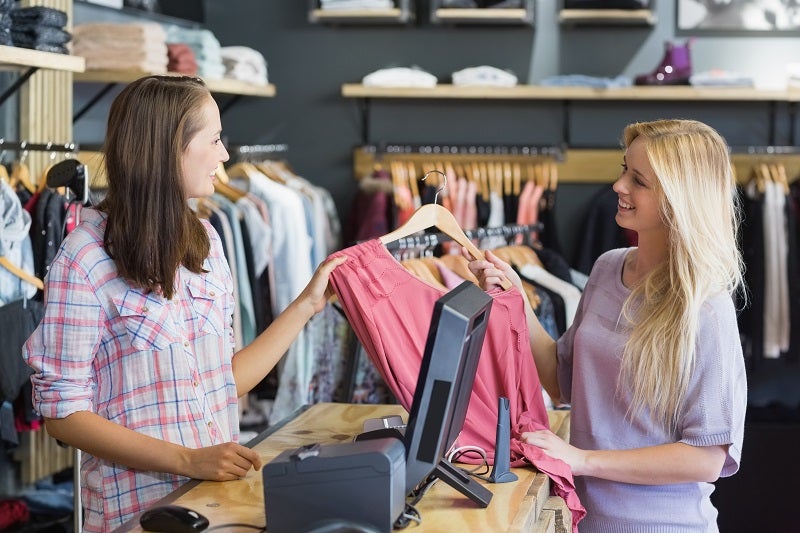 With the UK now on lockdown for at least the next three weeks, and social distancing measures expected to continue for months, consumers have little reason to purchase new fashion items. As a result, UK clothing & footwear spend is forecast to decline by at least a fifth in 2020, as the sector takes the most severe hit from the coronavirus pandemic.
 While some retail sectors, such as food, electricals and health & beauty have experienced a boost in sales throughout March as a result of the coronavirus pandemic, the clothing & footwear market will undoubtedly be the worst hit this year, with an £11.1bn decrease in spend expected. All non-essential stores are now closed, leaving the likes of Primark, which has no transactional website, in a particularly vulnerable position with no way of making up lost spend from physical sites. Though online operations continue, the need to purchase new fashion items has almost completely vanished, as the public are urged by the government to stay at home and avoid all non-essential contact with others.
Though some childrenswear purchases will still be required, womenswear and menswear spend will suffer significant declines. New trend-led styles will fail to entice shoppers to spend due to their limited lifespan, with consumers more likely to invest in versatile, classic pieces. The majority of shoppers will also refrain from buying seasonal summer products such as swimwear and beachwear, as it remains unclear whether the pandemic will have passed in time for the peak summer months, and as overseas holidays are postponed or cancelled. As accessories purchases are often made on impulse, to complete outfits, we expect this sub-sector will see the biggest fall in sales this year.
Retailers must take advantage of the opportunity within loungewear, as consumers seek comfortable clothing to relax in at home. Loungewear was only purchased by 31.3% of UK womenswear shoppers in 2019, and 21.8% of UK menswear shoppers, with this penetration expected to rise significantly in 2020 as many retailers, such as PrettyLittleThing, Topshop and Matalan, have already made this category the focus of marketing emails and social media content. However, occasionwear, which 36.1% of UK womenswear shoppers and 23.4% of UK menswear shoppers bought in 2019, will face the biggest declines, as it is rendered irrelevant for the next few months, as events such as race days and weddings are cancelled. Therefore, specialists such as Quiz and Ted Baker, which already struggled to convince shoppers to spend before the coronavirus hit, are most at risk.
Indoor styles such as slippers will be the focus in the footwear sector, though with limited reason to purchase shoes and boots, the market faces a steeper drop in spend than clothing. While sales of trainers will drop, the category will maintain some appeal as consumers are allowed to leave their homes to exercise.