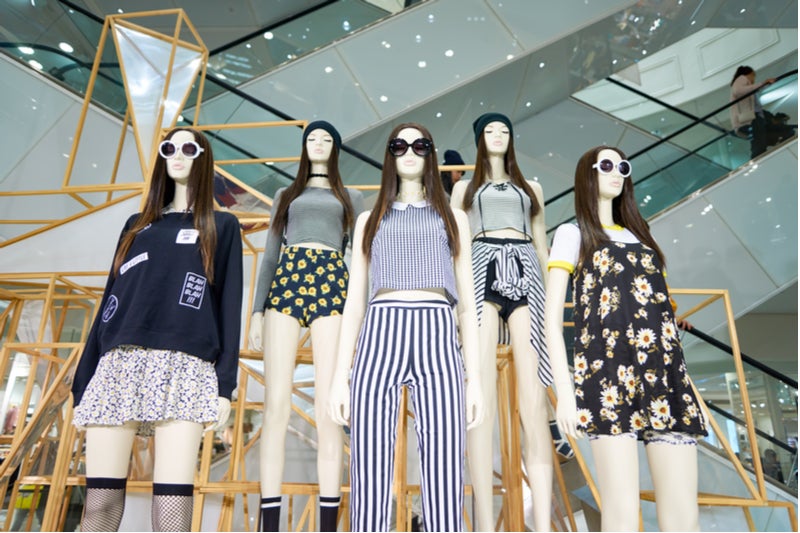 Under new proposals, fast fashion companies would have been forced to act on cleaning up the notoriously dirty industry.
Recommendations came from MPs in an Environmental Audit Committee (EAC) report published earlier this year. Amongst the proposals was a charge of 1p for each garment produced to raise £35m to fund clothing recycling.
Fast fashion 2019
Rejection of the proposals goes against general public sentiment and MPs on the EAC declare government ministers to be out of step with issues arising from throwaway fashion.
The brand image of leading fast fashion retailers will not suffer in the short-term, but with ministers failing to act now the business consequences for leading retailers will only worsen.
Environmental issues and how to tackle them
In June 2018 the EAC launched an inquiry into the sustainability of the fashion industry. The aim of this was to identify the ways in which the fashion industry can alter its practices to be both prosperous and sustainable. The report, published in February 2019, did just that.
Had the proposals been accepted, the cost to the fashion industry would have probably been substantial due to the scale of environmental damage that has arisen from throwaway fashion.
According to data submitted to the EAC, 235 million items of clothing are sent to landfills a year in the UK and 1.3 billion tons of carbon emissions are produced by the global fashion industry.
Proposals from the EAC included a 1p charge per garment produced to fund recycling, a ban on sending unused stock to a landfill or incinerating it, mandatory environmental targets on fashion retailers with a turnover above £36 million ($44 million), and tax changes to support responsible fashion businesses.
Government 'out of step' with public sentiment
There has been much talk about how urgent change is needed in the fashion industry. Consumers are becoming increasingly conscious of the need for change and the EAC inquiry took place to examine how change could be successfully implemented.
The fact that the government has rejected this flies in the face of advice from campaigners and is also significantly out of step with public sentiment.
The government has responded half-heartedly to the advice from the inquiry. The proposal for a ban on incinerating or landfilling unsold clothes was met with a statement that the government believes that "positive approaches are required to find outlets for waste textiles rather than simply imposing a landfill ban".
Meanwhile, in response to the suggestion for mandatory environmental targets, the government said it would encourage the industry to take part in the voluntary Sustainable Clothing Action Plan (Scap).
The government also failed to commit to the 1p charge proposal, merely stating that it would be considered by 2025.
Despite the EAC offering a series of recommendations to bring about change in an industry that has come under increased scrutiny, the government has accepted none of them.