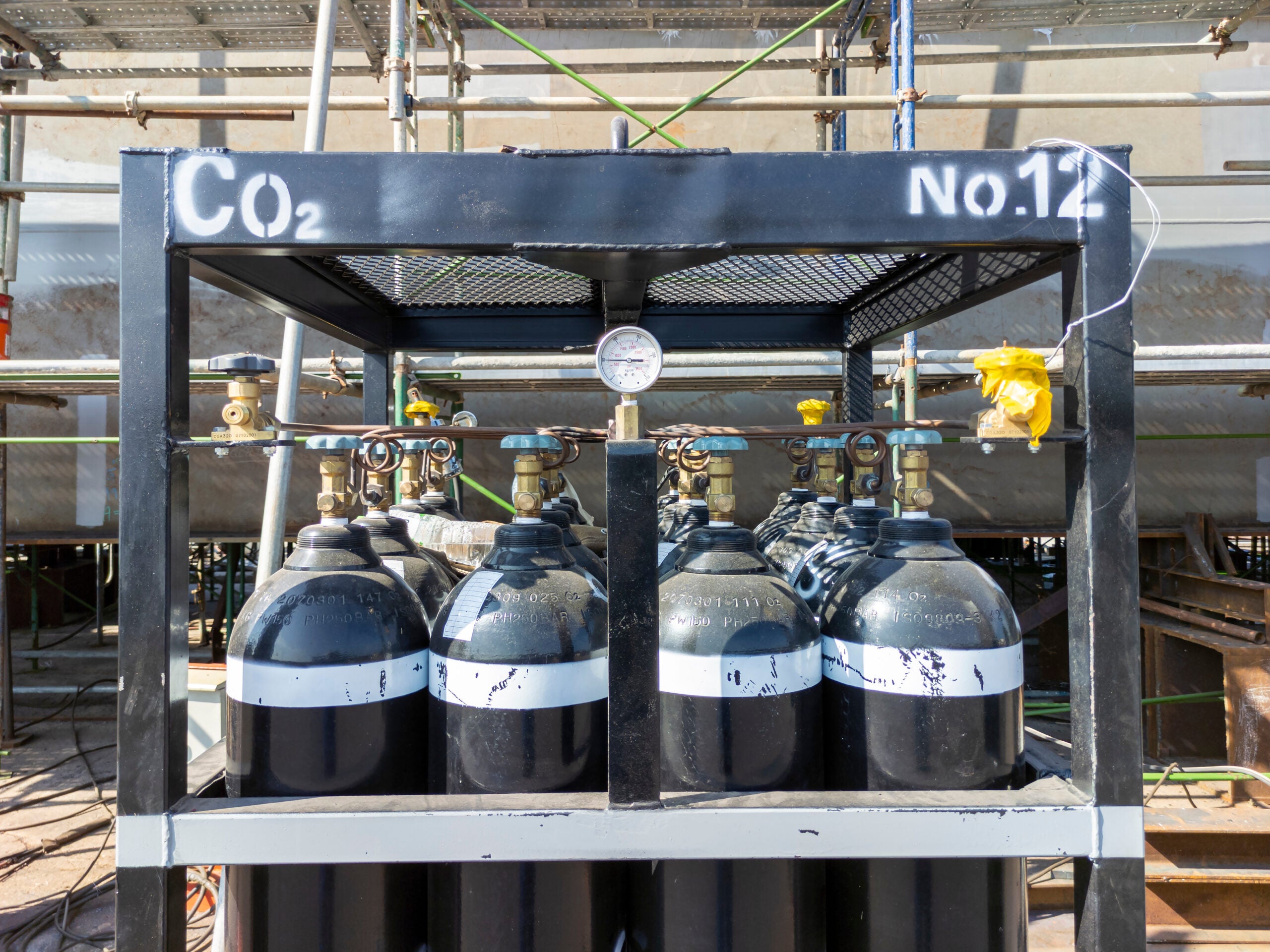 As the crucial deal which ensured carbon dioxide (CO₂) supplies comes to an end, food and drink firms in the UK express concerns about supply shortages.
In October 2021, key CO₂ users agreed a three-month deal alongside US firm CF Industries, which agreed to continue supplies of the gas after it temporarily closed UK facilities due to high gas prices.
The Food and Drink Federation has warned that supermarkets could suffer food shortages if the government fails to extend a deal that ensured CO₂ supplies. CF Industries, which supplies 60% of the UK's industrial CO₂, has stated that it would 'continue to negotiate' with its customers to 'extend CO₂ offtake and pricing agreements'.
Despite concerns, a spokesperson from the Department for Business, Energy and Industrial Strategy stated that: "We are continuing to work closely with both the hospitality and food and drink industries, and do not expect any significant disruption to essential food supplies."
Action must be taken to avoid last year's situation
The impact of CO₂ shortages can be seen across a range of industries. The farming industry relies on the gas to slaughter animals, while beverage companies need it to fizz soft drinks and some beers.
Supermarkets and food producers alike will be keen to avoid the scenario seen in 2021. When CF Industries temporarily shut its facilities at Ince in Cheshire and Billingham on Teesside due to the price of natural gas, this resulted in an acute shortage of CO₂.
As a result, supermarkets began reporting limited stocks of some food items. The situation was more drastic in the pig industry, where it was warned that if slaughterhouses could not process animals, farmers would have to cull their stocks.
Food supplies have been hit by other issues
Food supplies in the UK have faced numerous obstacles during the past two years, with CO₂ shortages the latest headache for food companies and retailers.
Labour shortages have been one of the most prominent issues. Ian Wright, the chief executive of The Food and Drink Federation, blamed the crisis on Europeans leaving the UK in the wake of Brexit and also because of the Covid-19 pandemic.
It is estimated that in the UK alone, the coronavirus outbreak has meant that between 70,000 and 80,000 overseas seasonal workers have not been able to enter the country in order to pick crops and this significant labour shortage has hindered productivity.
Wright also stated that the entire food supply chain is lacking about 500,000 of the four million workers that are usually engaged in the sector. The worker crisis has particularly been felt in the transport industry, where The British Retail Consortium has estimated there is a shortage of 90,000 qualified heavy goods vehicle drivers, creating bottlenecks in getting food to supermarkets and affecting availability in stores.