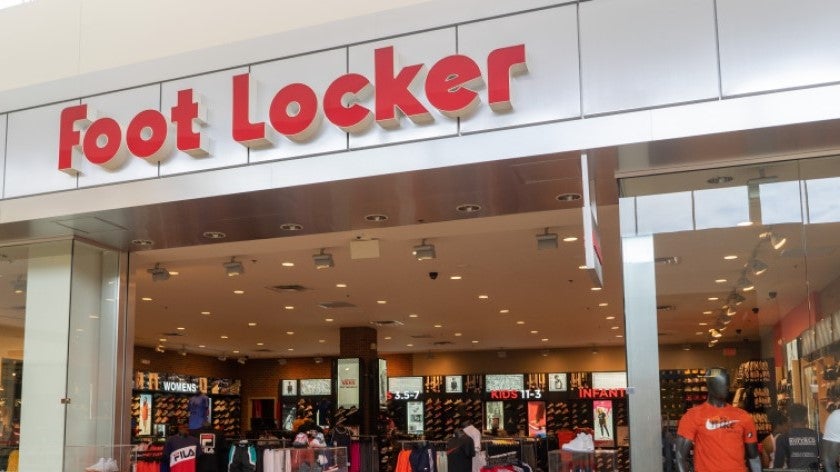 Covid-19 pandemic has accelerated Foot Locker's strategy to move beyond shopping malls.
Foot Locker, a New York-based speciality athletic retailer, announced its plans to spend $1.1bn to buy two smaller retailers, as it looks to expand its post-pandemic footprint outside of North American shopping malls.
The sneaker seller will pay $750m to buy Los Angeles-based athletic retailer WSS and $360m to buy Japan-based streetwear retailer atmos. Both companies will retain their names, operating as new banners in Foot Locker's portfolio. Both of the transactions will be funded with the company's available cash and are expected to close late in the third quarter of 2021, subject to the satisfaction of customary closing conditions.
Pent-up demand for sneakers and athletic gear from US shoppers, coupled with government stimulus, have boosted Foot Locker's sales this year, but the company plans to move more of its roughly 3,000 stores outside of enclosed malls, whose traffic has been pressured by the pandemic and a surge in online shopping.
Foot Locker will benefit from WSS's complementary off-mall customer base in North America
WSS, owned by Eurostar and based in the US, generated $425m in revenue in fiscal 2020 and a three-year revenue CAGR of approximately 15%. The company operates 93 off-mall stores, primarily on the West Coast, including California, Texas, Arizona and Nevada. It pioneered the neighbourhood-based store model, built on community engagement and a full-family offering. Approximately 80% of its sales come from customers who are members of its loyalty programme.
With this acquisition, Foot Locker hopes to benefit from WSS's differentiated market position, complementary customer base and real estate portfolio. WSS has a largely Hispanic consumer base, which Foot Locker is looking to tap into. WSS's assortment of classic styles will diversify FootLocker's product assortment, enabling it to serve a broader range of customers across price points.
Acquisition of atmos will provide strategic foothold and benefits of scale in Asia-Pacific
atmos, a digitally-led, premium retailer based in Japan, is owned by Text Trading Co, KK. Founded in 2000, it began as a small boutique selling vintage sneakers. Since then, it has grown to include 49 stores globally, with 39 stores in Japan and a small number of stores in the US. It recorded $175m in revenue in fiscal 2020, of which around 60% came from digital channels.
atmos is a culturally connected brand featuring premium sneakers and apparel, an exclusive in-house label, collaborative relationships with leading vendors in the sneaker ecosystem, experiential stores, and a robust omnichannel platform. Its distinctive products have made it a key influencer of youth and sneaker culture. The company is popular for its collection of special edition footwear in collaboration with big brands, including Nike.
The acquisition of atmos will accelerate Foot Locker's global reach with a highly strategic foothold in Japan, benefitting from immediate scale, while also extending the company's premium and top tier offering.