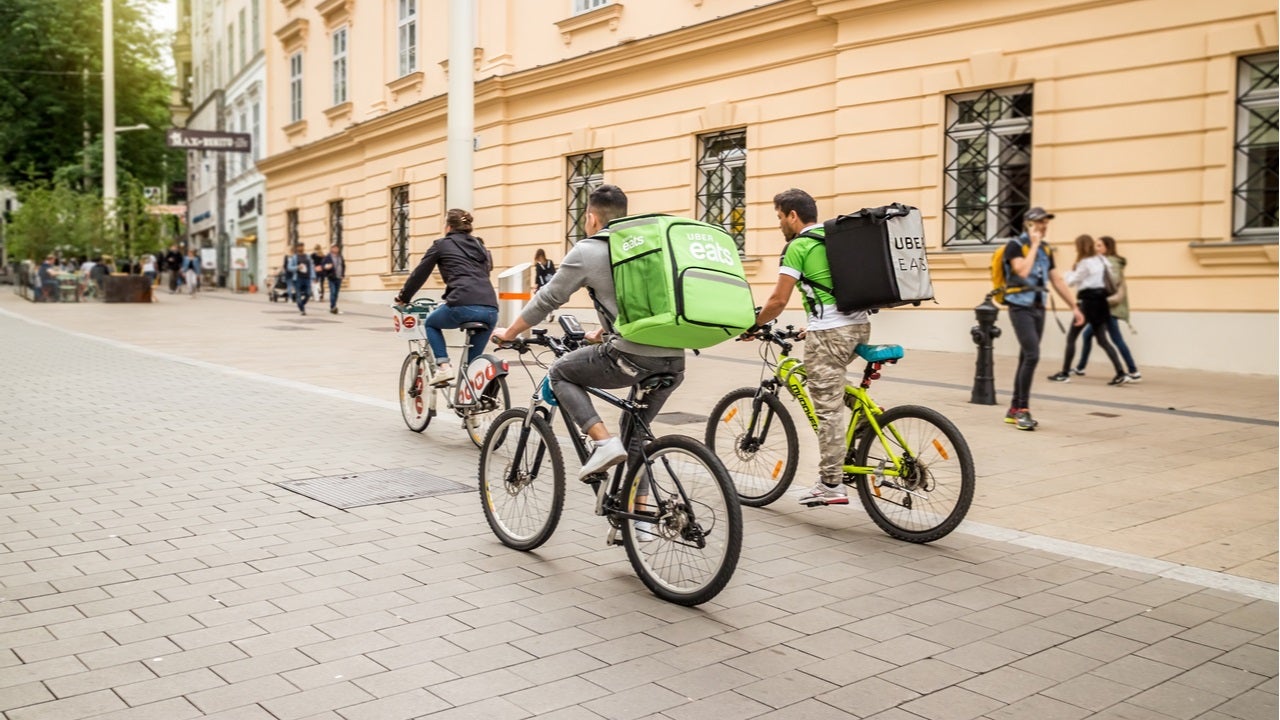 The gig economy suffered as lack of labour protections made freelancers and self-employed workers ineligible for government furlough schemes. The pandemic highlighted the need for companies to support gig workers in the event of major market disruptions.
Listed below are the key regulatory trends impacting the gig economy in consumer theme, as identified by GlobalData.
Labour protections
One consistent criticism levelled at the gig economy is its classification of workers as independent contractors. This disqualifies them from basic protections of employment such as minimum hours, paid time off, and worker safety.
Prop 22 was recently passed in the US state of California. This exempts firms such as Uber, Lyft, DoorDash, and Instacart from treating their drivers as employees. The UK Supreme Court earlier in 2021 affirmed that Uber drivers are workers and therefore entitled to employment rights.
Data privacy
Participation in the gig economy typically requires users to disclose a range of information about themselves. These can include their location, address, consumption behaviour, services provided, and photos of personal items. Sharing platforms thus have access to an immense amount of user data that can be leveraged and used selectively to influence users.
Consumer and data protection laws largely cover the deceptive use of personal information. However, the speed at which the sharing economy is evolving will require equally agile responses from data privacy and cyber security perspective. The European Union's General Data Protection Regulation (GDPR) that came into effect in May 2018 is the most stringent privacy and security law in the world, and likely to have significant implications for the gig economy. The GDPR will levy harsh fines against those who violate its privacy and security standards. Penalties can potentially reach into the tens of millions of Euros.
Zero-hours contracts
Zero-hours contracts are typically for 'on call' work, for example, delivery couriers or seasonal workers. It means they are on call to work when companies need them, though they do not have to work when asked to. For many workers, the benefits include flexibility that is unavailable in full-time employment. This allows workers to work only when they want and for whomever they choose.
However, lack of labour protections means job insecurity is a problem. This is due to inconsistent work schedules and a lack of sick pay. Many workers on zero-hour contracts earn less than minimum wage when accounting for time lost waiting for new "gigs."
Ability to unionise
Gig economy workers' status as self-contractor makes it difficult to join a trade union or organise legal strikes. The diversity of freelance work also makes it hard to organise a collective voice behind gig workers. Gig economy workers have increasingly turned towards social media to expose working conditions and denounce a sense of exploitation.
The future of shared 'voices' may not express itself through traditional unions, but through online forums such as a 'GoFundMe' to support workers during difficult periods. The acceleration of ecommerce and food deliveries during the pandemic has seen further growth of the gig economy.
There are attempts to better support gig workers. New legislation in New York proposes industrywide bargaining for gig workers, specifically the roughly 250,000 app-based drivers and food delivery workers in the state. However, critics argue the legislation falls short of defining these gig workers as employees, a move that would give gig workers certain protections under minimum wage and anti-discrimination laws.
This is an edited extract from the Gig Economy in Consumer – Thematic Research report produced by GlobalData Thematic Research.