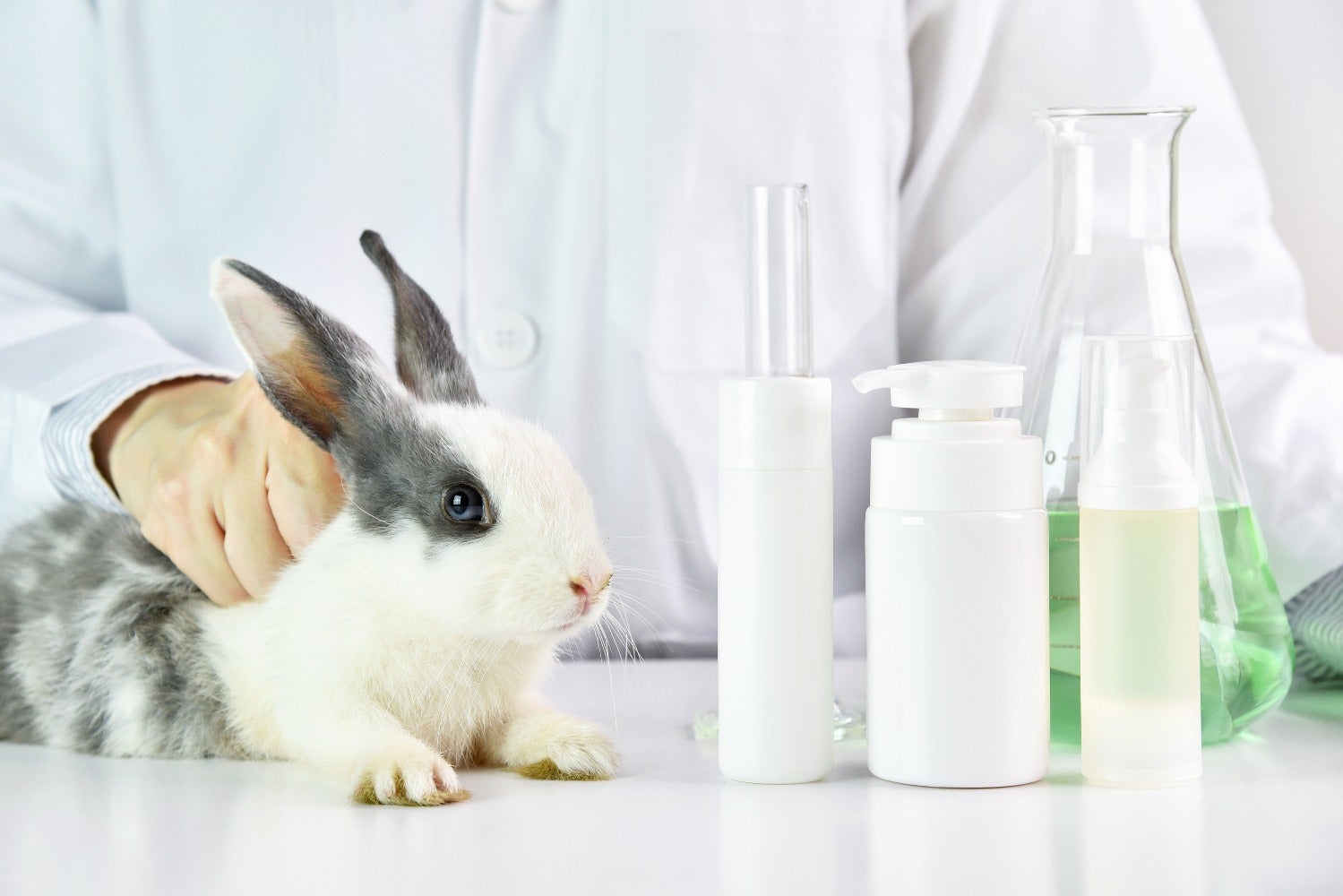 In a landmark move, the Chinese Government revised its Cosmetic Supervision and Regulation (CSAR), waiving mandatory animal testing for all imported and locally manufactured 'ordinary' cosmetics effective from 1 May 2021.
Following two years of deliberations and the delay due to the Covid-19 pandemic, the National Medical Products Administration (NMPA) published the final draft of the 'Provisions for Management of Cosmetic Registration and Notification Dossiers', effectively replacing the Cosmetics Hygiene Supervision Regulations of 1989 with the CSAR.
On average, several hundred thousand animals are subject to force-feeding, swim tests, or topical application of chemicals on their skin and eyes in order to validate the safety of beauty and grooming products for human use. For years, this has prevented foreign cruelty-free brands from exporting products to China and selling them through local physical or online stores. Many of these ethical brands opted to sell products through cross-border e-commerce portals or free trade zones in the country. A number of cosmetics brands, such as Dove and Herbal Essences, also commenced local production facilities to bypass the testing regulations. In a 2012 exposé, the animal rights group PETA alleged that several multinational beauty and personal care brands that claimed to be cruelty-free were covertly paying the Chinese Government for conducting animal testing for their products in order to gain entry into the country's lucrative cosmetics and toiletries market.
This revision of the CSAR thus opens the gates for the import of cruelty-free brands of general or 'non-specific use cosmetics' products such as body wash, lipstick, lotion, makeup, and shampoo into China. At a valuation of $76.9bn in 2020, China is the second single-largest cosmetics and toiletries market after the United States. The revision also levels the playing ground for foreign players with domestic brands of make-up, shampoos, and shower gels that have been exempt from animal testing since 2014. In January 2021, French cosmetic companies scored the early bird advantage by gaining access to the Chinese market with exemption from animal testing largely due to the proactive efforts of the French Government to speed up the issuance of certificates through the National Agency for the Safety of Medicines and Health Products (ANSM).
However, the revisions do not spell an end to animal testing in the cosmetics sector. Companies importing general cosmetics are required to apply for the exemption by furnishing quality (Good Manufacturing Practice) compliance and product safety assessment certifications from competent authorities in their country-of-origin, proof that the products are free from raw materials that are not in the approved list of Chinese authorities and confirmation that the products are not intended for use by babies or children. Companies that are unable to conform to these stipulations will continue to pay authorities the cost of animal testing for products they wish to sell in China. Moreover, the exemption does not apply to 'special-use cosmetics' with functional claims such as anti-hair loss products, freckle-removers, hair dyes, hair perms, sunscreens, whitening products and cosmetics that claim to have more efficacy.
Nonetheless, the revised CSAR marks the first step in China's move towards cruelty-free cosmetics, a move which is partly driven by the Chinese Government's policy to bring the country's regulations at par with international standards. Additionally, it reflects the rising tide of ethical consumerism among Chinese millennials and Gen Z youth as revealed by GlobalData's Q1 2021 survey, wherein two fifths (38%) of consumers aged 25 to 34 years in China state that an ethical supply chain is an 'essential' purchasing factor, with a further 49% agreeing that it is a positive driver of purchase, although not essential to them.
Overall, the regulatory change is expected to trigger a profound change in the Chinese cosmetics and skincare industry, given the strong affinity for premium international brands among Chinese consumers with high household disposable incomes. This is validated by the findings of GlobalData's 2020 market pulse survey, wherein 46% of Chinese respondents said they preferred to purchase beauty or grooming products from foreign or global multi-national brands. This rises further still to 53% for consumers aged 25 to 34 years old.