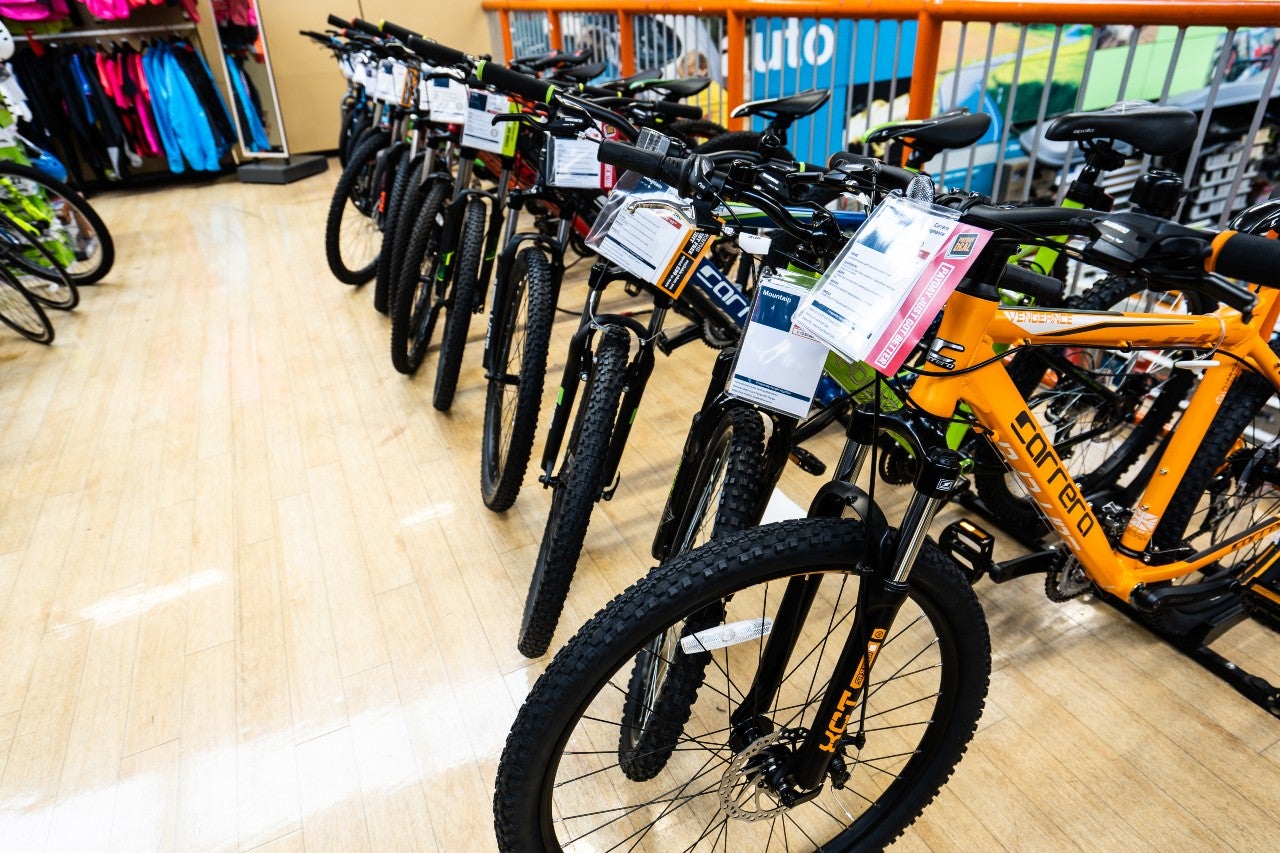 Halfords continued its strong FY 2020/21 performance as group revenue grew 11.5% over the 13 weeks to 1 January, overperforming an already exceptional 10.0% growth so far this financial year. Despite this, the specialist has warned that with the cycling market being seasonally smaller over winter, it may not fully offset the inevitable negative impact of lockdown on motoring next quarter.
The cycling boom, responsible for much of the specialist's growth this year, has begun to slow down just as it enters this seasonal winter decline. While growth remains admirable at +35.4% LFL, this is notably smaller than the +57.1% in Q1, +54.4% in H1, and +46.0% in the 5wks to 1 October. Whilst motoring's LFL sales decline of -8.4% is fairly resilient given the severe restrictions seen in November and December, the 2021 lockdown can be expected to once again hamstring motoring demand. As such, Halfords faces a quarter of crippled motoring sales without its usual remedy of a strong cycling market.
Autocentres continued to excel as LFL sales rose 21.1%, which alongside the retailer's acquisitions earlier in the year has allowed its market share to rise 'significantly'. The fleet of Mobile Expert Vans, perfectly suited to lockdowns, continues to expand following its success, but no guidance was given on progress towards its target of 125 vans by the year-end. Whilst online growth didn't match the triple-digit levels seen in H1, sales remain strong at +76.0% and the platform will be crucial next quarter during the lockdown.
Halfords continues delaying any action on returning any government aid received, suggesting this is still necessary to the business, and will not be reviewing its position until the Covid-19 situation becomes clearer. It also refrained from giving any profit guidance as the outcome of Q4, and the impact of a prolonged lockdown, remains uncertain.