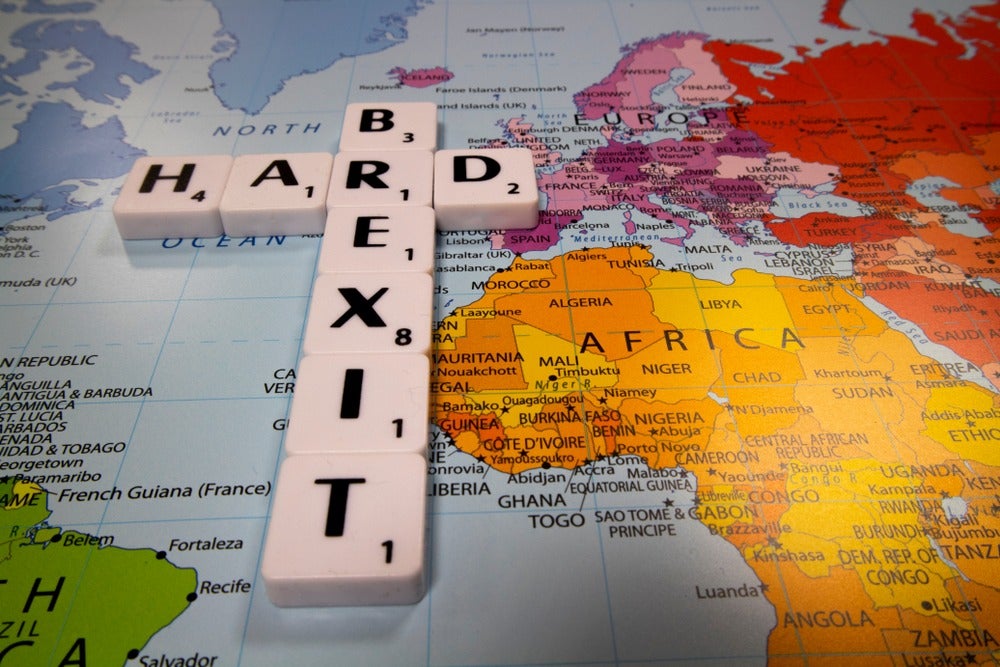 As Brexit uncertainty looms over UK businesses, multi-channel retailers and online pureplays must prepare for all negotiation eventualities and prospective changes to current market trading conditions.
Europe is a key marketplace for many UK online retailers and a hard Brexit would significantly impact the operations of these retailers as they would have to operate in unfamiliar trading conditions.
Hard Brexit and UK retail
Large online retailers such as ASOS are particularly vulnerable to a hard Brexit, leading to higher tariffs, currency devaluation and delays in both its imports and exports; in full-year 2017/18, 31.4% of its total retail sales were made in Europe. The UK-based online pureplay lists foreign exchange risk and geopolitical uncertainty as its largest performance risks for the future. At present, EU shoppers have been taking advantage of a strong euro against the pound bolstering EU sales for UK online retailers.
Under a hard Brexit international shoppers purchasing goods from the UK could be hit with higher import costs, fundamentally putting downward pressures on the demand for UK exports. This may partially offset the expected devaluation of the pound, but imports of raw materials and finished goods will become more expensive.
Repercussions from Brexit trade negotiations may also lead to restricted trading circumstances such as geoblocking, a technology that restricts access to internet content based on the user's geographical location.
Although the UK government is determined to avoid this, should they fail in preventing geoblocking, UK online retailers that are heavily dependent on international site traffic, such as The Hut Group's Glossybox would suffer.
The UK has the highest level of online penetration of retail spending globally at 15.6% – significantly higher than any other large EU economies including Germany at 10.6% and France at 9.9%. The UK retail industry is therefore much invested in maintaining and developing its online presence as digitalisation becomes an ever-more prominent theme within retail.
The most prominent global online retailers are investing significantly in new technologies such as artificial intelligence, automation, augmented reality and autonomous delivery methods to help create a frictionless retail experience for its customers. In order for UK online retailers to compete with global players such as Amazon, the UK must continue to attract international investment and invest in technological developments. If the UK becomes a less attractive location for business expansion then international investors will look elsewhere for stable markets. The UK, once a prime location for international investment now faces losing funding to other tech-friendly cities, such as Amsterdam, thereby forcing the UK to take a backseat in global online retail.