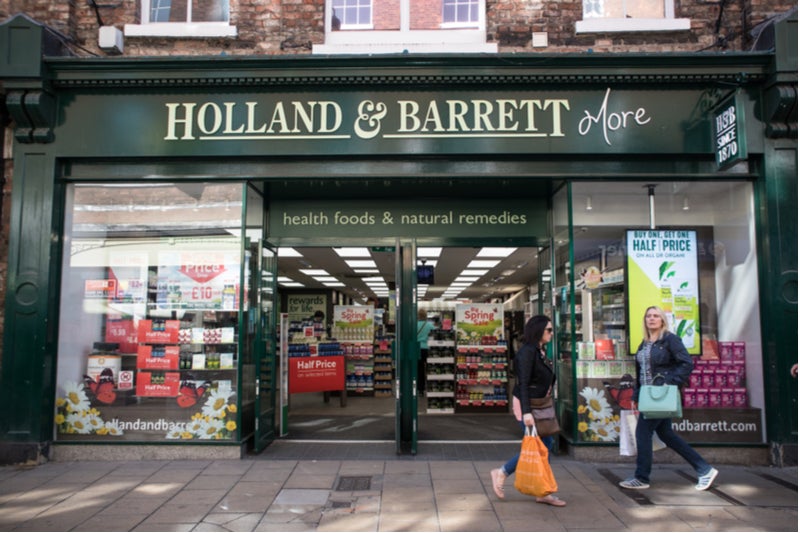 Holland & Barrett (H&B) has taken the initiative to remove wet wipes from all its store shelves in a bid to help reduce the harmful impact of plastic in the ecosystem.
The UK-based high street health food chain said it soon hopes to provide consumers with a natural and biodegradable range of alternative products.
Holland & Barrett bans wet wipes
This will be welcome news to the Marine Conservation Society and the Water Board (UK) who have previously warned that 'fatbergs' – consisting of 93% wet wipes and 0.5% fat – are becoming lodged in UK sewers.
Consumers are looking to use greener products and this has created a trend away from single-use plastics and by extension the decline of wet wipes.
According to GlobalData's 2018 Q3 Consumer Survey consumer survey, 26% of consumers globally are often influenced by how environmentally-friendly a product is.
This means that consumers will start to seek out biodegradable wipes and other sustainable options. Social media has been promoting reusable face cleansing cloths such as 'the makeup eraser', which creates less waste than conventional makeup removing wipes. This product has drawn in many millennials.
Companies producing cleaning and hygiene wipes are also noticing this trend, as there are convenient alternatives for these products in the market already. These include spray cleansers with reusable clothes and toilets with bidet functions.
Dettol has created 100% biodegradable wipes made from plant fibres, claiming the same performance as the traditional cleaning wipe. They have also created an eco-friendly spray refill in an attempt to provide consumers with a greener alternative.
However, this may not be enough to help the environment, product manufacturers must question if their changes are enough to make a meaningful impact. Especially companies that are creating wipes which are 70% biodegradable, the remaining 30% is still harmful to the environment as the fibres still breakdown into millions of pieces per wipe and have a detrimental impact on the ecosystem.
Oceans are filling up fast with plastic products with wipes and plastic bottles posing a threat to our planet, and companies such as H&B need to invest in finding eco-friendly alternatives – fast.
Awareness on social media of environmental damage and effects on wildlife have had a strong impact globally. This may help increase awareness of such issues and start to impact consumer decisions.
The solution to this problem lies with creating alternatives which are green and convenient, and these trends don't usually sit well together. An example is the traditional make-up removing method which requires the use of cotton pads or a muslin cloth and cleanser, making it more time-consuming. This method also needs multiple products rather than using disposable wipes alone. The real challenge that manufacturers face is producing new innovative solutions to satisfy both these trends.
H&B has been one of the first to take a strong stand against plastic wipes, and hopefully, this will encourage other consumer goods producers to follow suit and move away from single-use products.
Related report
Facial Care (Skincare) Market in the United Kingdom – Outlook to 2021: Market Size, Growth and Forecast Analytics