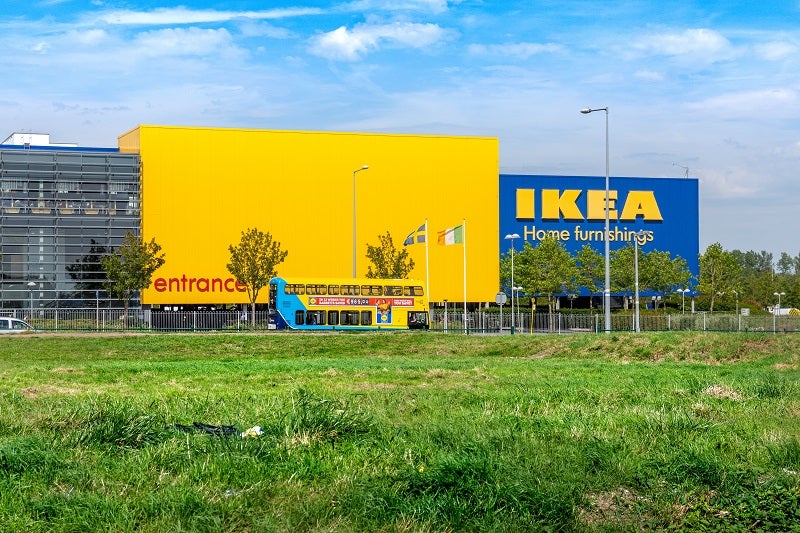 Home retailers internationally, where possible, have had to focus on their online offer after the temporary closure of stores to combat COVID-19.
This is a relatively simple feat for those with an existing online offer, making adjustments such as contactless delivery for consumers, but will be detrimental to those retailers that a) do not have an online presence, b) have a substandard one or c) have been forced to also close online for the safety of staff. In Ireland, retailers' online operations have continually lagged behind the UK.
Before the onset of COVID-19, GlobalData forecasts the Irish home market would grow by 2.6% in 2020. However, given the complete closure of major retailers, and part-closure of others, GlobalData now anticipates a decline of 13.0% in 2019. Lending to this decline is the fact that Home retailers in Ireland have been notoriously slow to develop their online capabilities, leaning heavily on store sales that will now be decimated as stores close due to COVID-19. IKEA, for example, introduced home delivery to customers in Ireland in 2017, 10 years after the UK. The effect of this is shown in Ireland's online penetration in 2019 which was just 13.5%. Delivery is also often expensive – Homestore & More charges €4.99 for standard delivery and, at Argos, delivery costs €4.95 for small items, €9.95 for large items in County Dublin, but €17.95 for large items in the rest of the Republic.
Like many UK retailers, some major Irish retailers have shut down online operations entirely to protect the safety of customers and staff. Homestore & More and Argos, which held 6.8% and 3.2% of the Home market share in 2019 respectively, have closed all stores in Ireland and only offer 'essential' homewares and furniture online. EZ Living Furniture has followed suit, while DFS and Kube Interiors have ceased online delivery altogether.
Retailers must do whatever they can to keep online operations open, albeit safely. In the UK Dunelm initially closed its website, but is now slowly accepting online orders again. It has introduced a one-way system into its warehouses and provided personal protection equipment for staff that work in close proximity to each other, and has adopted a method of contactless delivery to ensure the safety of staff and consumers.