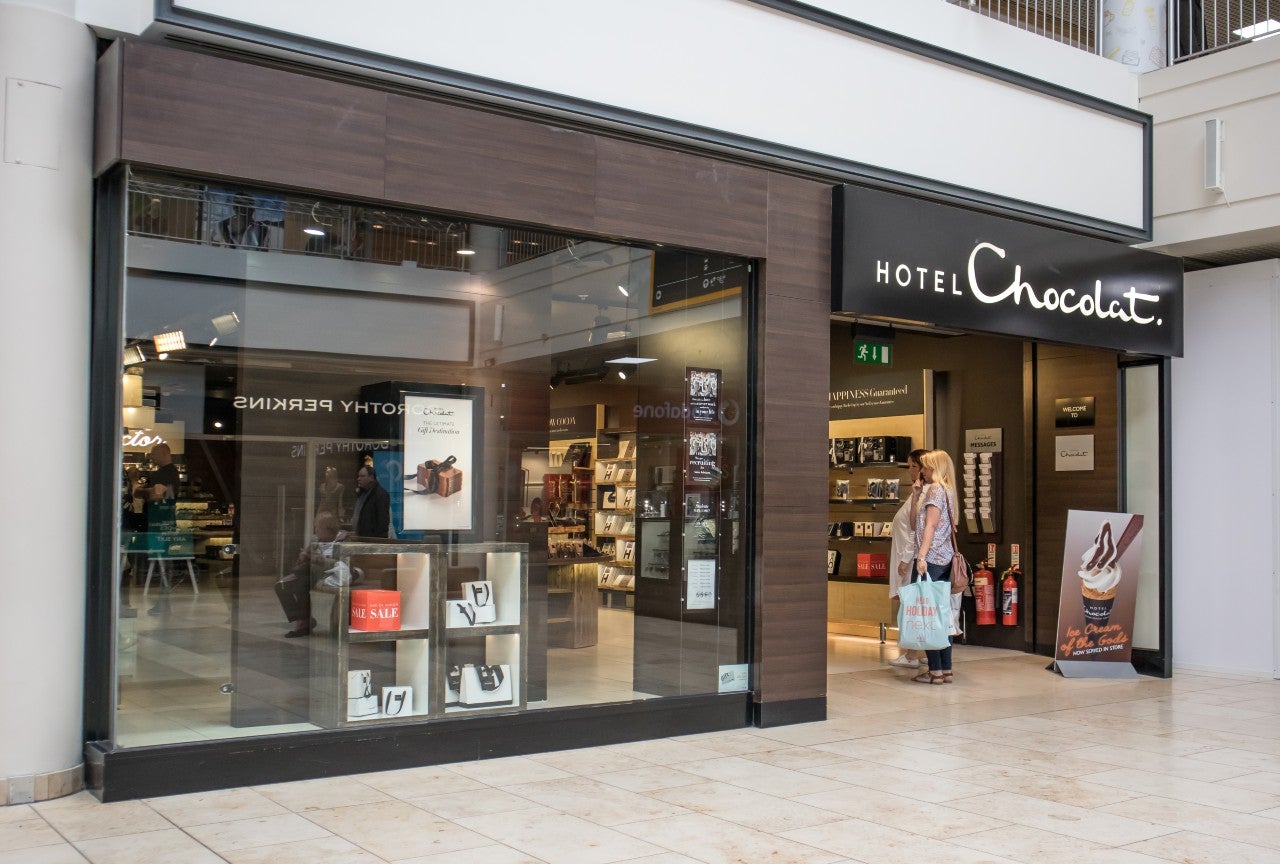 A strong online offer has helped Hotel Chocolat to prosper over the festive period, with the premium chocolatier witnessing a total revenue increase of 19% for the 13-week period to 27 December 2020. Hotel Chocolat remained a key retailer for gifting during this time, indicative of its appeal to shoppers in the months leading up to Christmas, with consumers opting to treat family and friends after what has been a difficult year.
Its acceleration of digital growth initiatives, which include fitting out an enlarged UK distribution centre, and partnering with THG Ingenuity to launch its DTC channel in the US, has proven to be a wise move for the retailer, as its rise in online sales has more than offset the impact of temporary closures to its physical estate in the UK and the other regions it operates in. International performance was strong for Hotel Chocolat, with the US business achieving 19% growth in the 13-week period, while 12 new outlets were opened in Japan during H1 2020/21, and the US in particular offers a significant growth opportunity for the retailer, with only four stores currently in operation.
The chocolatier's VIP loyalty scheme has been key to increasing brand loyalty, ensuring its success throughout the Covid-19 pandemic. Hotel Chocolat has also recently launched a number of subscriptions, including one to taste and review new recipes in their early stages while the once-a-year Rabot Coterie subscription involves a cacao tree being planted in Saint Lucia each year, as well as a charitable donation, with the consumer receiving a box of products related to the Island. These subscription schemes are engaging for consumers, helping to garner loyalty and drive impulse sales while the latter also signals the retailer's commitment to sustainability.
Consistently refreshing its products and remaining up to date with the latest consumer trends and lifestyles, such as with its vegan range, has given Hotel Chocolat the edge over competitors such as Thorntons, and ensured the brand remains front of mind when purchasing gift items. While challenges remain, with UK stores currently closed and pandemic-related costs ongoing, the outlook is favourable for Hotel Chocolat, but it must encourage consumers to return to stores once they reopen, through measures such as product tasting, else maintaining stores in city-centre or commuter locations may not be financially viable.