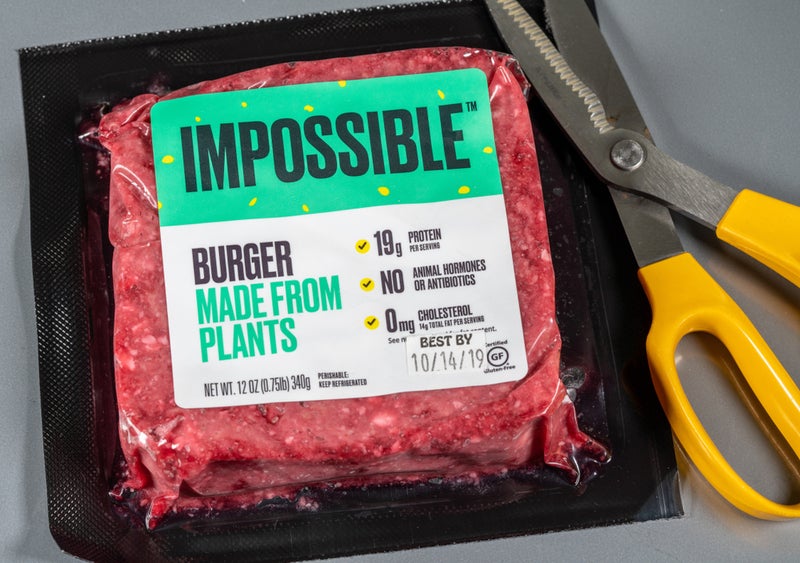 After its Impossible Burger enjoyed a successful US launch, plant-based food startup Impossible Foods is seeking approval to enter the EU market. On September 30, the company filed a request to gain authorization for the use of soy leghemoglobin (commonly known as heme) in the European Union.
The application was filed with the Dutch government under EU regulations on genetically modified food and feed. It was then passed onto the European Food Safety Authority. Inroads into the European Union and expansion of brand awareness is hoped for.
However, the success in Europe Impossible Foods is hoping for will be far from easy to achieve. This in spite of 'flexitarian' and vegan diets blossoming of late.
The European Food Safety Authority is yet to respond to the Impossible Foods request. However, genetically modified foods and labeling are tightly regulated in the EU. This may cause delays of an approval if one is granted at all.
Even though the US FDA (Food and Drug Administration) has decreed that heme is generally recognized as safe, there is no guarantee that European authorities would follow suit.
Plant based burger battle looks to get heated in Europe as competition grows
If the Impossible Burger wins approval in Europe the company will have to act quickly. This is because the market for fake meat is expanding rapidly but is also attracting new entrants.
Beyond Burger has already made a move into supermarkets on this side of the Atlantic. It is also featured at racing-driver Lewis Hamilton's new plant-based burger chain, Neat Burger . Nestlé is already planning to launch its own version named Incredible Burger through its Garden Gourmet brand in Germany in March.
Additionally, Moving Mountains, the UK based vegan burger start-up, has just signed a 3-year distribution agreement with international meat supplier Jan Zandbergen, and is set to expand its distribution in Europe as it prepares for its flotation.
Impossible Burger popularity in United States will put pressure on European regulators 
By July 2018, two years after the company debuted in New York, the Impossible Burger was available at about 3,000 locations in the United States and Hong Kong. By the end of 2018, 5,000 restaurants across all 50 states in the US included the burger on menus.
Now the product is being sold in 59 Burger Kings in the St. Louis area – branded as the Impossible Whopper. The product has proved so popular that it is being rolled out to all 7,300 Burger Kings nationwide.