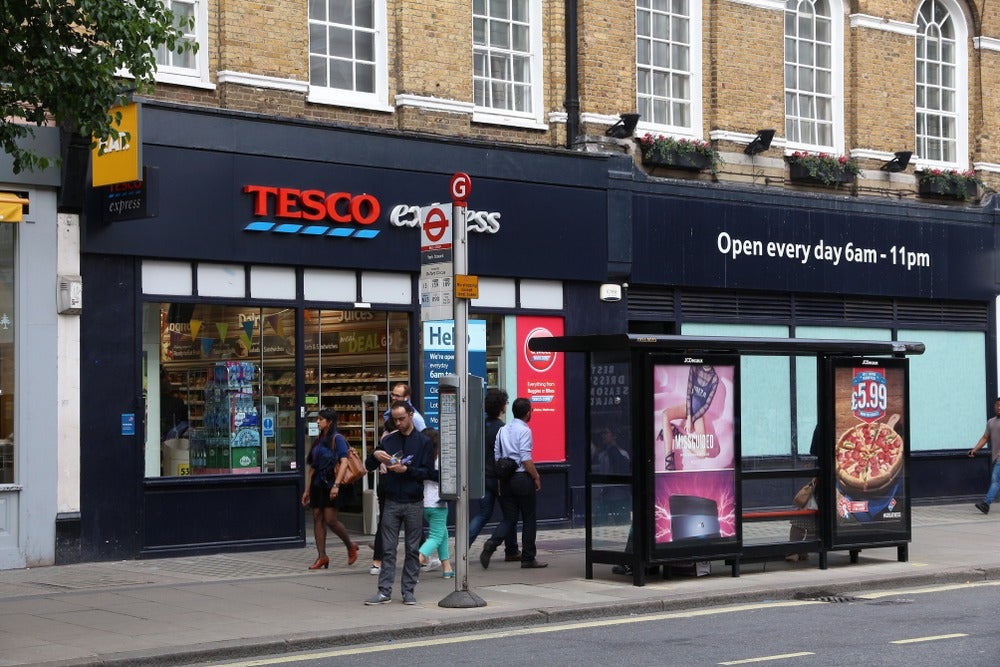 Over the last decade, the exponential growth in technology (in terms of both consumer usage and innovation) has transformed the way we shop. In doing so, unadaptable retailers have had to make way tech-savvy outsiders – most notably Amazon.
But conflictingly the UK's largest retailer Tesco continues to focus efforts on raising its operating margin, foregoing investment in projects without certain, short-term returns in the pursuit of a single metric.
To retain its crown beyond the immediate future, this needs to change.
Tesco profits 2018
Profit is sanity, as part of a well-known proverb goes. So in October 2016, when Tesco set out its ambition to rise Group operating margin to 3.5% to 4.0% by full-year 2019/2020 from the 1.7% achieved in full-year 2016/2017, Tesco CEO Dave Lewis's strategy was heralded as a sane one.
And it has been successful – Tesco's Group operating margin is currently 3.0% and is well on its way to achieving its aim.
Job losses and Tesco Direct
But the question remains: at what cost? While Tesco has certainly been successful in cutting excess fat from its operations, headlines and press releases more recently focus on less salubrious actions, such as the recent announcement of the loss of up to 5,000 jobs across its food counters in store and head office roles. The closure of its problematic Tesco Direct arm has also improved margins slightly – but in reality, this is also a tactical retreat, more symptomatic of a waning business than a growing one.
Tesco would be quick to say it is, in fact, innovating – indeed, innovation is one of Lewis's "six strategic drivers" that are guiding actions.
But innovation is a wide-reaching word. Tesco's definition appears to focus on re-launching own-brand products or new brands, with occasional tech development such as the contactless Clubcard.
Ocado by comparison
But when you stack up Tesco's definition against the likes of Ocado's, there are clear discrepancies. Ocado considers innovation in terms of patent applications, technology real estate, laying out opportunities as "likely", "possible" or "aspirational", ranging from further expansion into logistics for retail verticals outside food, to vertical farming and port operations.
And akin to retail juggernaut Amazon, Ocado has continued to demonstrate higher ambitions pouring profits back into its growing solutions business, at the expense of the very same profit metric Tesco is chasing so determinedly.
Jack's on the heels of Aldi and Lidl
The truth is that Tesco is reacting, not innovating. A prime example of this was the opening of a new discount format stores Jack's in September 2018; on the surface, a valiant effort and a likely success, given shoppers continued pursuit of lower prices.
But it is a clear imitation of Aldi's or Lidl's setup, in a transparent bid to fend off those discounters rising market share. Nothing points to this being the "future of grocery", and doesn't display the same innovative leadership that put Tesco where it is today.
So despite Tesco's undisputed position as the leader of food retail in the UK, its current pursuit of operating margin is likely to have an impact on Tesco's longer-term capabilities.
Tesco and investing in the future
A higher operating margin would certainly be a sturdy foundation to move forward from, but by then Tesco's higher ground may have begun to irreversibly slip away. Sainsbury's may have developed into the UK's biggest retailer by then, and speculation about Amazon's impending entry into UK grocery may have successfully materialised.
Instead, Tesco needs to free itself from the shackles of what is now a near term target and focus on projects that will make it easier to maintain margins in the long term, resuming its position as UK grocery's kingpin by looking to the wealth of opportunities technology has presented all retailers.
Some will likely be fads, quickly passing by the wayside as they fail to connect with consumers; but appropriate investment in others will unlock the key to retailer longevity.