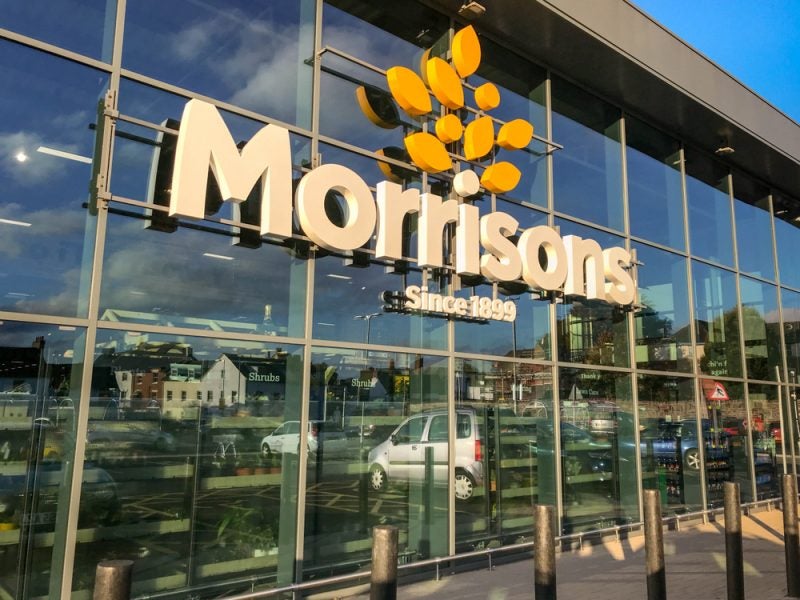 The UK's fourth largest supermarket chain is at the center of a takeover bid from a consortium bolstered by the backing of Apollo, a multi-billion-dollar investment management firm.
The group currently consists of Fortress Investment Group, Canada Pension Plan Investment Board and Koch Real Estate Investments who are planning a 254p per share offer, amounting to a total bid of GBP6.3bn ($8bn).
Morrisons rejected a 235p or £5.52bn ($7bn) per share bid from US private equity firms Clayton Dubillier & Rice (CD&R) in June, according to the Guardian. Fortress has demonstrated commitment to Morrisons One of the key attractions for Morrisons is the strength of commitment made by the Fortress-led group and its track record in the retail space.
Fortress purchased UK wine retailer Majestic Wine in 2019 and has not engaged in typical private equity behaviors, such as leaseback, where stores are sold and rented back to save costs, or extensive job cuts.
In a letter to 3,000 farmers who supply Morrisons, Chief Executive David Potts, said the board believes Fortress would be a "suitable and responsible owner" and its pledges about the company's future "carry genuine weight".
Changes to the UK Takeover Code in the wake of the Kraft-Cadbury acquisition in 2011 mean that "the intentions document of an acquirer has a legally binding effect", according to Morrisons' Chief Commercial Officer, Trevor Strain.
Fortress has further reinforced its intentions to maintain the GBP10 ($12.82)/hour wage implemented for store colleagues, the highest in the market. While further assurance has been granted to preserve the current pension rights and benefits Morrisons offer, according to Potts. Apollo has also joined the Consortium Fortress' already attractive offer is now backed by Apollo, a move that will disappoint shareholders according to a senior equity analyst at Hargreaves Lansdown. Apollo joining the group likely rules out a bidding war between the investment management giants and this means a lower price per share offering. Apollo reinforced Fortress' commitments, stating, "Apollo would be fully supportive of Fortress's stated intentions regarding Morrisons". Any takeover deal would need approval from shareholders over the summer, although CD&R and other private equity firms could return to the negotiating table with higher bids. Morrisons has attracted attention from private equity firms due to recent high demand for the sector during the pandemic, while Morrisons themselves own 85% of its stores, resulting in an attractive property portfolio.