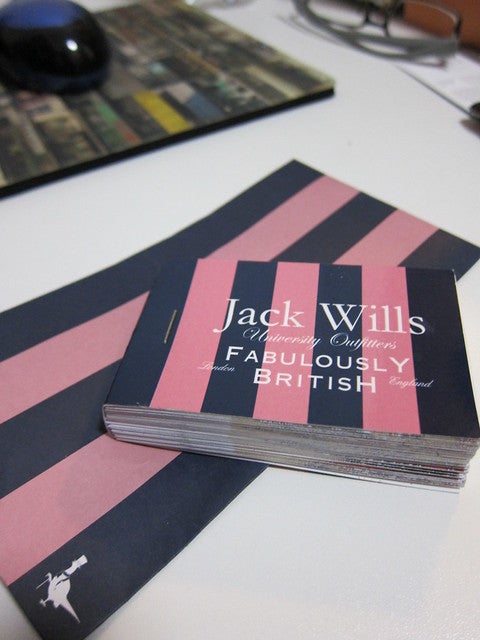 Sports Direct's purchase of Jack Wills' entire 100 UK & ROI bricks-and-mortar estate was surprising, especially as Michael Murray the group's head of elevation admitted that Jack Wills had "over-extended" its portfolio.
As Sports Direct is reportedly only willing to pay full rent on eight Jack Wills stores, it suggests that the rest of its estate is unprofitable. Reducing its store count by at least half would give it the best chance of survival.
Remaining sites should be those in popular city centres, which will generate sufficient footfall. As well as better performing market town branches and locations near universities, to fit with its British heritage branding.
Jack Wills is already available in some House of Fraser stores, and it is likely that Mike Ashley will increase this presence to compensate for the reduction of standalone locations.
However with the department store continuing to under-perform, expansion in this channel is unlikely to be beneficial for Jack Wills, and it should instead focus on growing its third-party operations on Next and Very.co.uk.
A standalone presence is still necessary to ensure Jack Wills' distinctive branding is not lost and to prevent existing customers shopping elsewhere. Sports Direct must invest in its remaining stores, which used to have a traditionally British style and premium feel, but have now lost their appeal and uniqueness.
Many stores have become outdated with a lack of outfit inspiration in product displays, so updating its store design and enhancing customer service will help to revive its upmarket image and enhance brand perception.
Investment in modernising Jack Wills' product ranges is also crucial, otherwise it will continue to struggle in today's competitive youth segment. Its preppy styles have lost relevance, as 16-24's now prefer more daring fast fashion brands, such as boohoo.com and PrettyLittleThing, as well as sports brands like NIKE and adidas, due to the rise of the athleisure trend.
Just 4.1% of UK clothing shoppers aged 16-24 shopped at Jack Wills in the past year, therefore it must increase desirability by incorporating more fashion trends into its ranges, and reducing the heavy branding on its products, as young shoppers now prefer logos of luxury or sports brands.
Jack Wills has also noticeably scaled back the width of options in its assortment since its heyday, so should expand ranges of key product areas, such as knitwear and lounge-wear, to drive up basket sizes of its loyal customers.
As well as updating its product offer, leveraging its position as a British heritage brand will help Jack Wills to rebuild its appeal, so it should advertise this more strongly in campaigns through relevant imagery and wording, and expand its lifestyle ranges to rival those of other traditional British brands, such as Joules.
Regular discounting over the last few years has also devalued the brand, so once its product assortment has been revamped, it should minimise the use of excess promotional activity to help it regain its premium credentials.