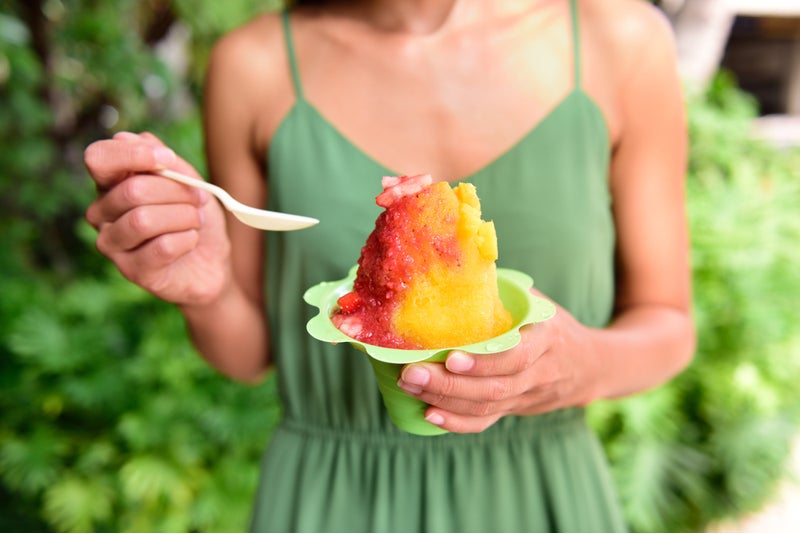 Shaved ice is a hot weather treat in many countries, typically flavoured with sweet condiments or syrup.
Japanese shaved ice
Nestle Japan has been challenging this "sweet" tradition with its Maggi soup stock series, offering a savoury shaved ice alternative, but are Japanese consumers ready for this new taste sensation?
Nestle Japan has announced that this summer there will be over 100 restaurants or hotels serving shaved ice on their menus, including vegetable smoothies based on the Maggi soup stock series.
The company first launched this campaign two years ago via its own Nescafe-branded restaurant outlets, using Maggi's cold water soluble soup stock. The announcement of the expansion of the campaign indicates Nestle's challenge to consumers of a savoury taste in shaved ice has been widely harmonious.
Japan is a country often associated with obscure taste innovations, but in reality, Japanese consumers are relatively conservative in their flavour choices. According to GlobalData's 2017 Q1 global consumer survey, only 34% of them said they like to experiment with new and unusual flavours in food products, which is a smaller proportion than the global average of 45%.
So why has savoury shaved ice been taken up in Japan?
One of the most significant reasons is that Japan has been facing increasingly hot summers. Effective hydration is thus a priority, and to facilitate that, many beverages with added minerals, particularly salt, have been consumed during the summer to enhance the efficiency of the hydration. Thus, consumers have familiarised themselves with savoury notes in drinks, as well as seeing the benefits of savoury hydration.
Savoury shaved ice is possibly more efficient, offering even more of a cooling sensation than conventional drinks. Consumers also likely see it as a healthy dessert alternative for the fiercely hot summer.
Nestle Japan's innovative experiment may pay dividends if the company sees sales growth and more recognition, accompanied by greater social media traffic featuring its savoury shaved ice this summer.
Maggi is a global brand, under Nestle's umbrella, and the successful uptake in Japan of its savoury ice offering may lead to opportunities in other markets with an equally hot climate.