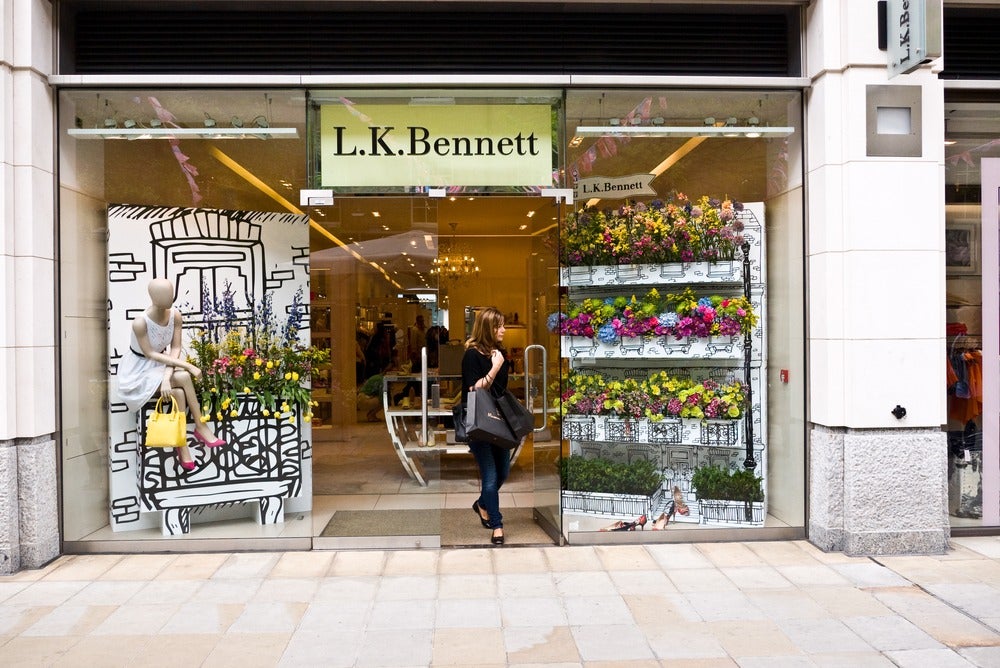 In overlooking its e-commerce innovation, LK Bennett has failed to keep up with consumer demands, prompting a decline in sales.
LK Bennett enters administration
The high-end fashion chain entered administration on 7 March 2019, threatening 500 jobs across the UK. The chain reported an operating loss of nearly £6 million in the year to the end of July 2017, the most recent results available for the firm.
Data published by MarketLine found that the UK apparel market grew by only 1.7% in 2017 and 0.9% the year before, signalling intense rivalry between leading companies.
Forecasts predict growth to continue to be slow, meaning LK Bennett is unlikely to be helped by market conditions.
In this context, given the current prolonged UK retail spending downturn, the average pricing of LK Bennett shoes at £175 ($232) and dresses at £225 ($299) are arguably pitched beyond the reach of most shoppers.
Consumers today expect digitally-relevant and engaged brands where being constantly on-trend on social media is the norm. Here, LK Bennett has underperformed. The company has not been able to compete with younger, more-affordable and digitally-savvier brands.
For example, ASOS has invested heavily in its online offering to improve its interactivity, which includes a 'style match' app that allows users to search the ASOS database of roughly 85,000 products by uploading a reference photo to the app.
LK Bennett: competition on the high street
Fast fashion and disposable clothing have taken the fashion world by storm, changing consumer shopping habits. Consumers now expect new trends to enter stores or be available online quickly.
Retailers are therefore running at an accelerated pace as they try to reduce the time taken for a garment to go from design to customer. This is another key area in which LK Bennett has been unable to keep up with its competitors.
ASOS requires between two and eight weeks to take a product from concept to sale, beating the formerly speedy five-week turnaround by Zara and far outpacing LK Bennett.
LK Bennett: an over-saturated market
LK Bennett's aim of becoming an affordable luxury brand has come unstuck in recent times with the rise of cheaper retail chains stocking high and selling low. Coupled with the increasingly squeezed middle classes, the concept of 'affordable luxury' is perhaps a thing of the past.
Many of its ranges do not provide a real point of difference from lower-priced competitors, such as Phase Eight, Hobbs or Reiss. In recent times, the retailer has become more reliant on volume sales and less about innovative designs, thereby undermining its brand identity.
LK Bennett: clear market position
LK Bennett has failed to fully establish its position in an increasingly fragmented market. Consumers who want to spend a considerable amount of money on a pair of shoes are more likely to aim for a recognized high-fashion shoe brand, such as Jimmy Choo and Alexander McQueen.
The LK Bennett brand falls somewhere between the middle to high range segment of the market, but the company has been unable to fully frame its identity.