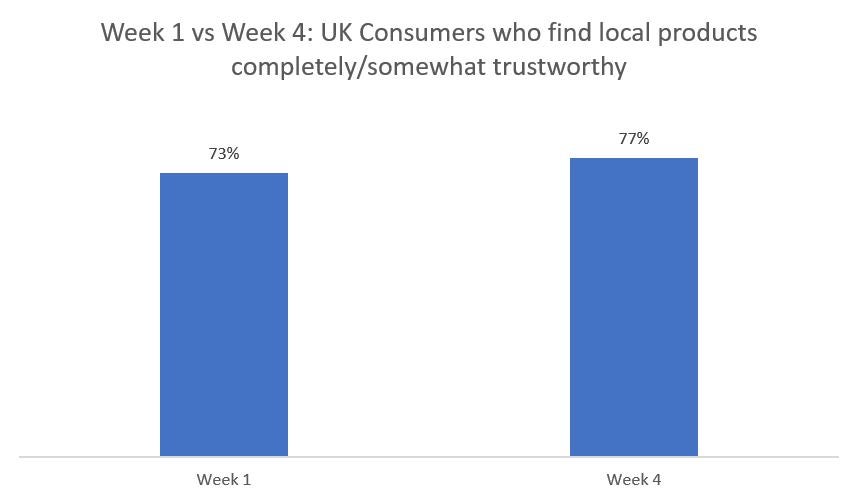 According to GlobalData's Covid-19 survey, 4% more consumers consider local products as trustworthy compared to Week 1, where the proportion has soared from 73% (Week 1) to 77% (Week 4) in just four weeks. This alone proves the growing importance of localism for consumers' product decision-making in the UK and highlights the opportunities local producers have over engaging with new potential shoppers in this market.
This emerging trend would primarily rely on the product strategy decided by product manufacturers. For example, traceability tools would be vital to provide consumers with provenance information, which would be most beneficial to those who are interested in local products. For example, Marks & Spencer's interactive map introduced previously to educate consumers where a range of products came from (including meat, dairy, fish, tea and coffee) would ensure trust and security in consumers, affecting their product decisions.
Looking forward, localism proves to be influencing consumer's shopping behaviour. It will be up to local manufacturers to implement an effective strategy to develop a long-term relationship with consumers during and after the lockdown.