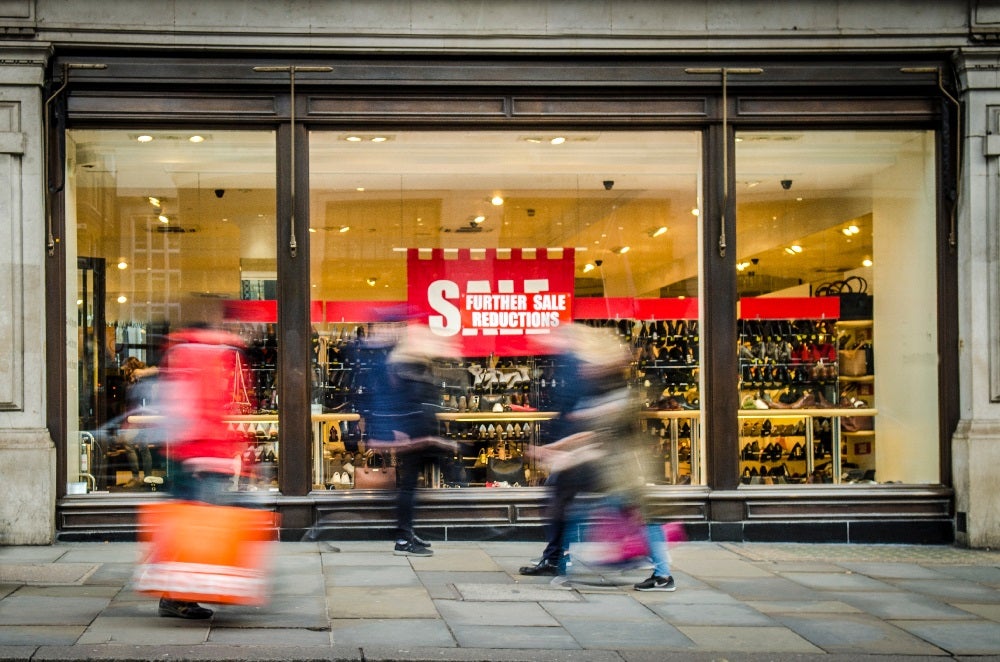 Retail sales in the UK saw a return to growth in February as consumers prepared for the first phase of lockdown easing on 8 March.
According to the British Retail Consortium (BRC ), retail sales grew by 1% in February compared to last February. This was a vast improvement on the 1.3% decline seen in January.
The rebound came about in anticipation of the first phase of lockdown easing, according to the BRC. As the UK continues its phased easing of lockdown measures, retail will see further recovery, with online retailers in particular set to benefit.
School uniform demand was a key growth driver
The rebound in retail sales in February can largely be attributed to consumers preparing for the first phase of the easing of lockdown measures. The BRC commented that the roadmap to reopening the economy, which was announced on 22 February, prompted a "burst in spending on non-food items".
The gradual easing of restrictions began on 8 March with the reopening of schools, which led to a surge in demand for school uniform. The growth in sales has also been attributed to Valentine's Day on 14 February, which couples were forced to spend at home.
In-person retail will continue to struggle
As the UK continues on its recovery roadmap, retail is likely to continue to feel the benefit. Consumer confidence is surging, with a survey by Barclaycard showing that it rose to its highest level in 12 months between 19 and 22 February. Confidence has been boosted by the speed of the vaccine rollout and government plans for lockdown easing.
However, the acceleration in the trend towards e-commerce is unlikely to slow, which will be unfavourable for in-person retail.
MarketLine estimates that online retail in the UK grew by over 45% in 2020 to reach £72.3bn. This rise in online spending has accelerated an already rapid shift towards e-commerce. With non-essential retail remaining closed until at least 12 April in England, the reliance on e-commerce has continued ‒ spending on non-food items online almost doubled in February to 61%, compared to 31% last February.
High street retailers will continue to face incredibly difficult conditions, despite an extension in pandemic support measures. The dominance of e-commerce is likely to be a lasting legacy of Covid-19.