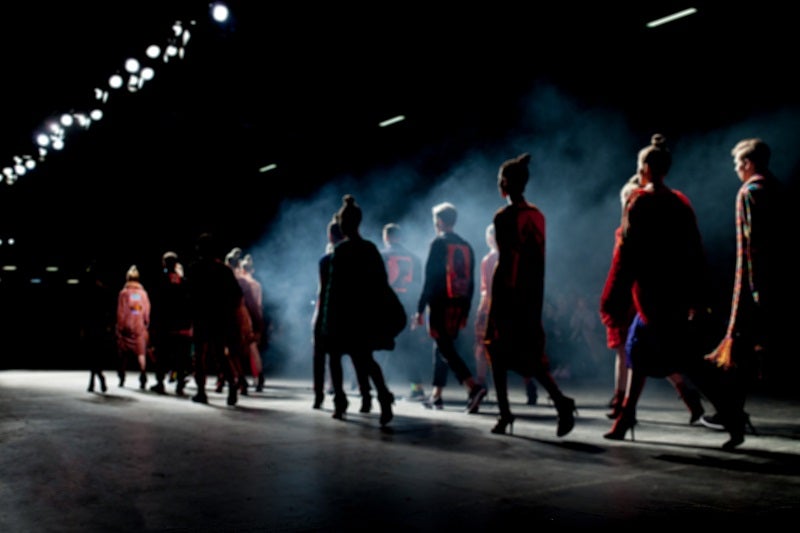 London Fashion Week (LFW) is back, but are we seeing a new side to it?
Starting on 13 February, this fashion extravaganza takes over London for, well, not quite a week.
LFW happens twice a year and is one of the biggest dates on the fashion circuit, it claims that in the five-day event it will generate orders of over £100 million, so with all the people eating and drinking coffee, it is surely good for the economy.
There is one issue with LFW and that's the whole environmental impact it has. This is attributed to many aspects, the flights of all the designers, models and press are just one example, then there is the impact these shows have on fast fashion.
In fact, there is more to it than just the fashion itself, think about all the plastic coat hangers, the water bottles and the unrecyclable coffee cups. This hasn't gone unnoticed, extinction rebellion staged a funeral six months ago asking LFW to rest in peace and will be back this time round to highlight the impact that the event has on the environment.
Clearly consumer habits are on the mind of the designers and organisers alike, as there are some changes afoot. For example, Mulberry claim that they are transporting their carbon neutral workshop from Somerset to London for the event, where they will offer a part exchange system for their old bags swapped for new, with payment. This is not exactly mind-blowing but it is still acknowledgement.
More notable is the fashion week organisers are having a positive fashion exhibition, showcasing 'the most compelling stories around sustainability, craftsmanship and ethics' suggesting that this is becoming high on the agenda.
What is important is that fashion week is on the world stage and consumers are starting to ask questions. There is change but not enough, there is an opportunity here for sponsors, designers and organisers to really showcase their ethical and sustainable products.
Just imagine a water company using this platform to launch a new bottle of fully sustainable water or fashion week pledging to only use sustainable hangers? Fashion week is good for the economy but it will not stay that way unless consumers see changes.