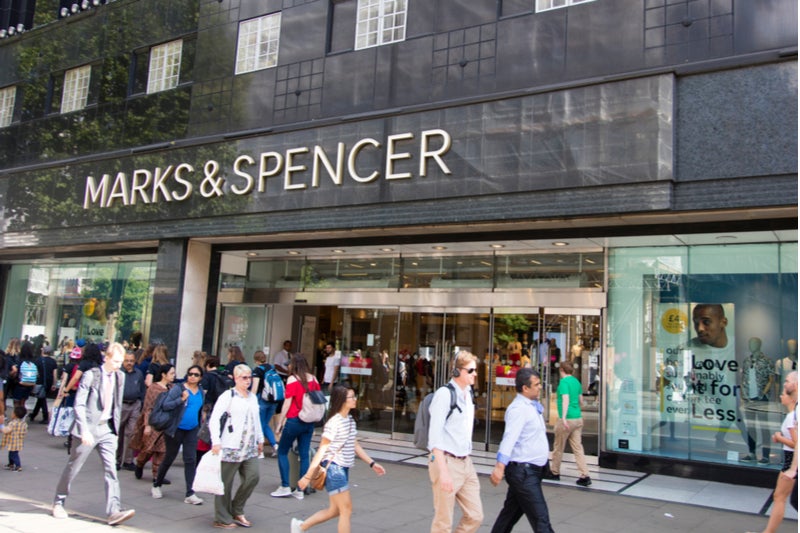 Marks & Spencer pre-tax profits decreased by 17.1% during the first half of fiscal year, sliding to £176.5m, while revenue decreased by 2.1% to £4.86bn. It was no surprise for investors that the retail company fell out of the FTSE 100.
Despite this, the share price rose by 2.3%. The reason behind the increase was mainly due to growth in food sales. It also showed a surprising confidence in the company's turnaround plans while low expectations boosted the share's value.
Marks & Spencer is falling further behind in clothing and home retail. These still account for the majority of revenues, even though the company's food business is performing well.
Customers are losing their trust and confidence in Marks & Spencer. This is bad news for a company that was once a byword for quality and competitive prices. However, Marks & Spencer forgot about those values in an effort to try cutting down costs.
Old fashion clothing lines, lack of a compelling online platform and lack of consumer confidence are some of Marks & Spencer issues
For a long time the retailer has failed to attract younger consumers, especially in womenswear. Customers have criticized the company for failing to revamp clothing lines and brands.
In addition, Marks & Spencer has been one of the slowest of the major retailers to adapt to online shopping. Rivals such as Asos online have left Marks & Spencer behind.
Customers and critics have quality concerns
This is compounded by fierce competition from competitors operating physical stores. In the high street the company faces intense competition from fashion companies such as Primark and Zara. Consumers and fashion critics shared the view that quality and innovative products were not being invested in. This reduced consumer spending, decreasing profits even more in the process.
Escaping such a vicious circle of decline is going to be hard due to aggressive cost cutting that has come to symbolize retail.
Marks & Spencer believes that closing down under-performing stores could be a solution to its problems. However, the company must do a great deal more in attracting consumers back to revive the business.
Improving the Marks & Spencer online platform would help
Marks & Spencer needs to ensure the online business functions better, in addition with closing down under-performing stores, to restore fortunes. However, to do it the company needs to establish an innovative, appealing and easy to use online platform that can compete better against rivals.
A better online platform could prove to investors and customers that the company willing to change and adapt with more alacrity than at present. Thus, this could increase profits and put the company back in track again.