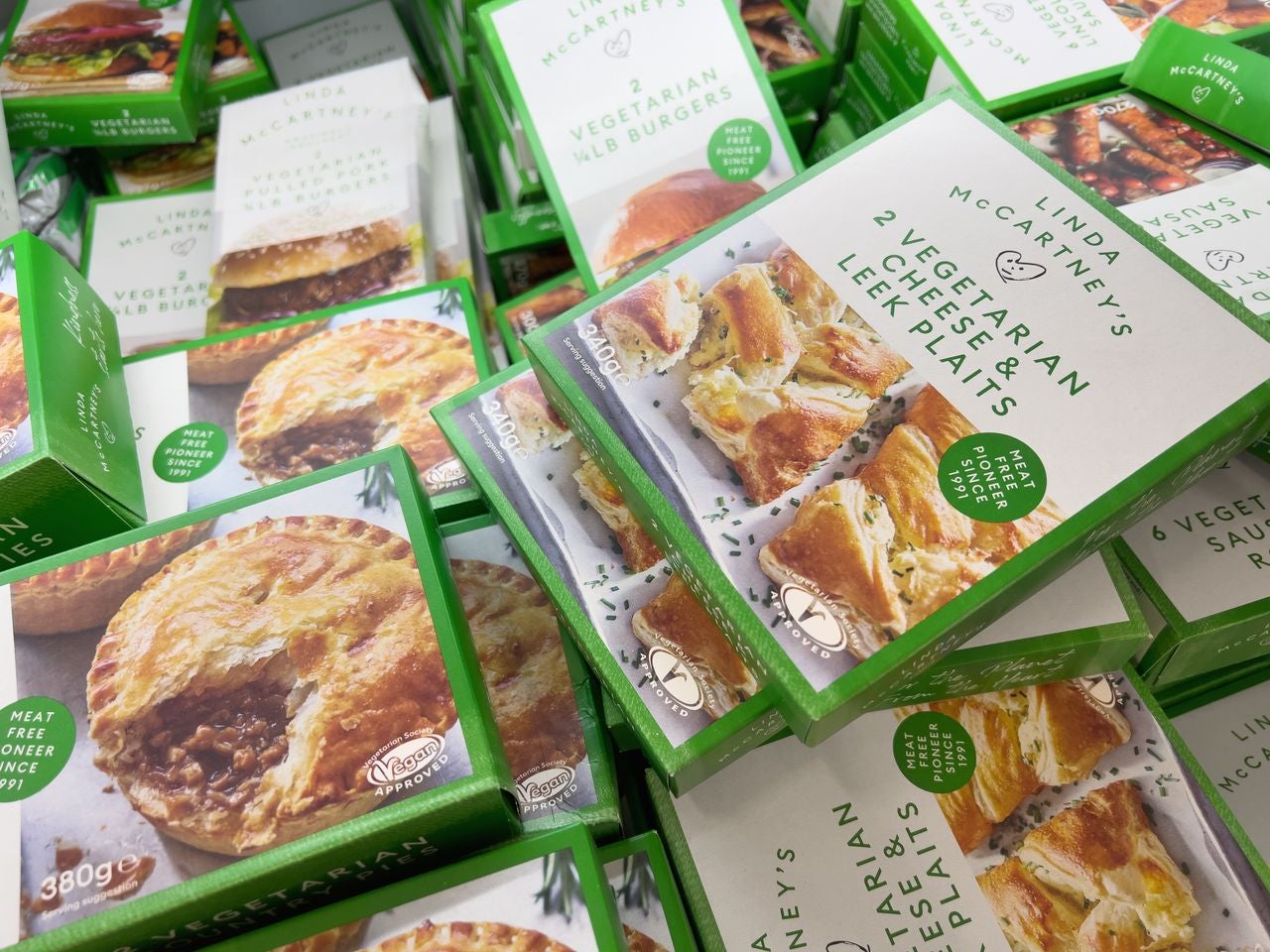 The top trends in food are evidenced by the growth of each sector and those showing the largest growth rates are reflective of innovation, consumer interest and manufacturing demand. The meat substitutes sector shows the highest growth between 2017 and 2022 in value and volume (12.54% and 8.06%, respectively)¹*, indicating the growth in the plant-based market and vegan lifestyles. With economic instability, geopolitical uncertainty and supply chain shortages, it is evident that consumers are gravitating towards products in sectors with longer shelf lives, such as dried foods, soups and frozen foods. These categories show strong growth through 2022, indicating a Covid-19 push that has translated into consumer preferences during the cost-of-living crisis.
The individual categories which experienced the largest and fastest growth between 2017 and 2022 highlight the markets with the greatest opportunity for innovation and market penetration. The meat alternatives market offers plenty of growth for alternative proteins such as plant-based (8.92%), single-cell (8.62%), soy-based (7.93%) and grain-based (7.56%)¹*, which all contribute to the growing number of meat alternative options on the market globally. Brands must acknowledge these areas of rapid growth and understand how consumer behaviour is shifting. As well as alternative protein categories, frozen goods (fruit and soup) have grown strongly, coinciding with consumer uncertainty regarding fresh produce availability pre-and-post-pandemic.
It is important to understand the areas of growth over the last five years to acknowledge how it reflects consumer trends and innovation opportunities. Consumers' financial concerns globally can be translated into purchasing preferences, as consumers gravitate towards long shelf life products and more sustainably savvy, more cost-effective grocery items. Consumers are opting for larger pack sizes in certain products, namely cereals (18%), confectionery (18%) and savoury snacks (17%)²*, to generate value for money, which is particularly evident for consumers with larger household sizes. Brands can promote a higher price point if the benefits are justified, which can be done through multi-functionality, packaging innovation and high-quality ingredients. However, brands operating in essential categories must understand the benefit of competing through price during the cost-of-living crisis, especially in unstable economies.
*1 – GlobalData Market Analyser
*2 – GlobalData 2022 Q4 Consumer Survey – Global