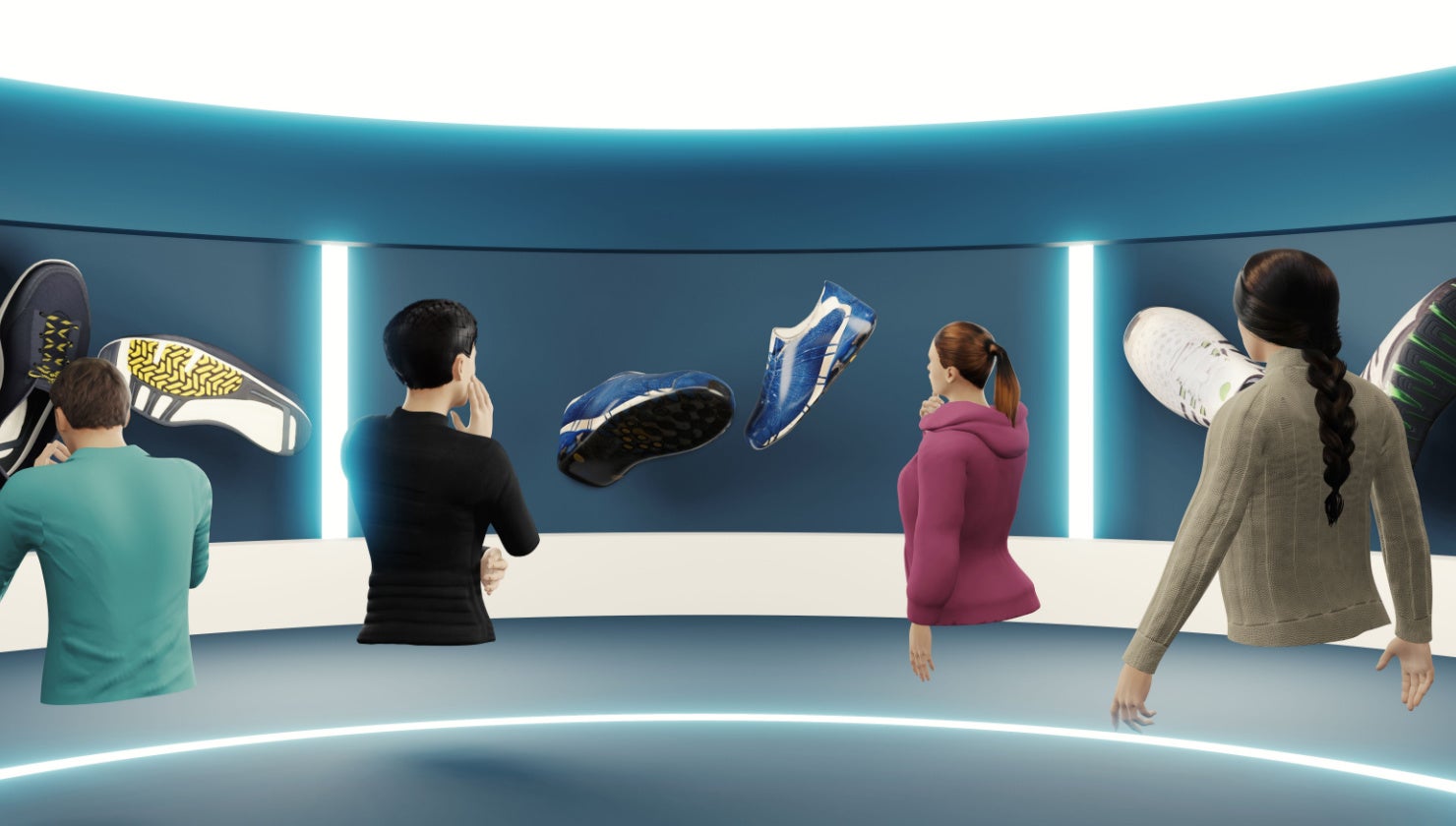 By 2030, GlobalData predicts that the metaverse will reach over $627 billion in revenue, having grown at a compound annual growth rate (CAGR) of 33% since 2022. However, despite such projections, there will likely be slow uptake of the metaverse within the retail sector due to a lack of benefits.
The metaverse in retail
The metaverse is still in its early stages of development and its future retail trajectory is uncertain. The tech has not reached mainstream adoption and its limited audience reach suggests that there may be more risks than potential benefits as the retail sector explores its possibilities. Inflation rates have hit the retail sector particularly hard, and long-term and profitable business decisions must be made. No evidence currently suggests that the metaverse would bolster retailers' profitability.
The next big thing?
The metaverse went from 2022's go-to buzzword to being a thing of the past by 2023. So it is unlikely that retailers will find themselves heavily involved with the tech and will not be selling off their physical spaces just yet. Nevertheless, the metaverse has given some scope in helping to combat retail challenges.
Inflation is one of the biggest challenges facing the retail sector, with rising costs across the entire retail value chain. As retailers deal with the impact of high inflation, some are turning to the metaverse to reach consumers. Despite the technology not achieving mainstream adoption, there are already users who are actively investing their time and money in it. One example is Nikeland, NIKE's metaverse store, which saw a staggering 21 million visitors in its three-week launch. And as physical stores continue to be relevant, the metaverse and digital marketplaces can offer further profit potential. However, it is important to note that inflation is the biggest challenge currently facing the retail sector, and it is reducing retailers' investments in the metaverse.
The retail supply chain
Retailers have also been tackling supply chain disruption since 2020. The pandemic led to labour shortages and disrupted manufacturing and logistics operations, particularly in China, where the government's zero-Covid policy repeatedly shut down cities and ports until its repeal in December 2022.
Before Covid-19, e-commerce had transformed retail business models and supply chains. Then, following swiftly from the pandemic, came the ongoing supply chain nightmare (exacerbated by Brexit and high labour costs). As retail supply chains are ever-expanding, the metaverse has the potential to ease retail supply chain pressures as it can aid collaboration between suppliers and retailers. Workforce members can meet virtually through collaboration platforms such as Microsoft Mesh for Teams, Horizon Workrooms and Gather, to map out supplier demands, income projections and forecasts while discussing inventory and shipping delays, all in real time.
The idea of the metaverse being used for retail supply chains follows a similar concept to that of digital twins. Supply chain digital twins are a simulated supply chain model that uses current data to create supply chain forecasts. The metaverse can enhance this technology by enabling virtual and physical worlds to meet. As supply chains are being digitalised in every sector, the metaverse may open new connectivity opportunities and transparency in retail company supply chains. The metaverse offers the potential for increased communication between manufacturers, distributors, stores and the online space. The metaverse will mostly be used by retailers to aid marketing. To find out how, refer to our Thematic Intelligence: Metaverse in Retail and Apparel (2023) report.