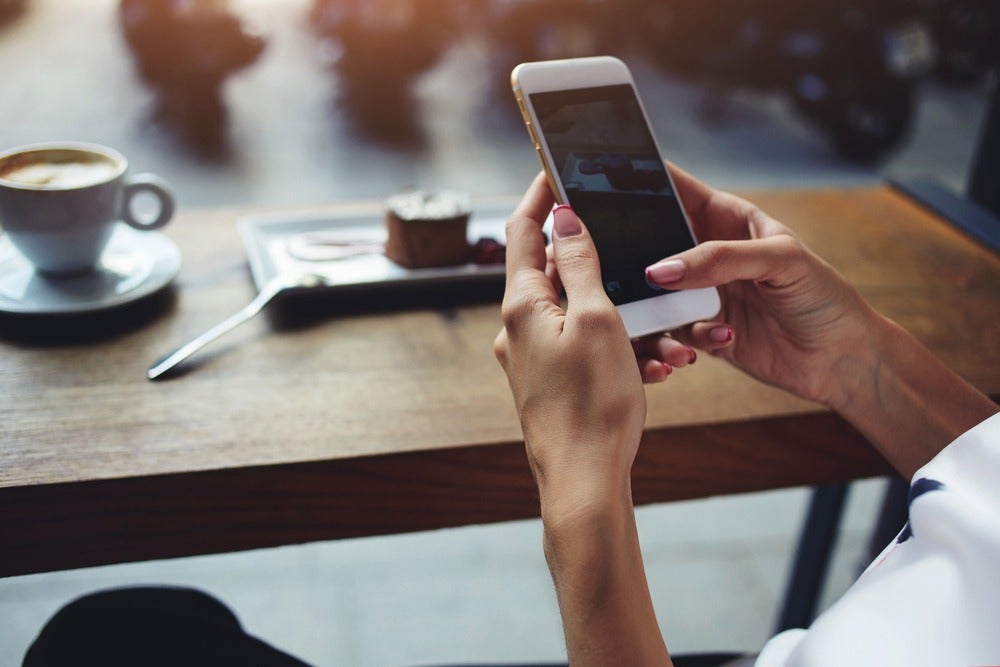 Consumers in the UK are using mobile devices more frequently for online shopping, with apps favoured over websites optimised for mobiles, according to an e-commerce spending survey that sends a clear signal to retailers to up their game.
Retailers need to ensure their apps are delivering content that appeals to shoppers to drive loyalty and capitalise on impulse purchases, which often characterise mobile shopping, the report found.
The devices consumers use for online shopping are changing, with a report by GlobalData entitled E-Retail in the UK 2018 to 2023, forecasting that mobile spending will rise 88.3% by 2023.
This trend was brought into sharp focus again this month by Shop Direct, when it reported that mobile shopping grew by 12.7% and accounted for 79% of the group's online sales during the seven weeks to 28 December 2018.
Apps are more popular than mobile sites for younger consumers
As spending shifts to mobile devices, 61.4% of consumers agreed that they preferred to use retailers' apps as opposed to mobile-optimised websites, according to the 198-page report.
Retailers should feel encouraged to invest to develop or enhance their mobile apps in a bid to tempt customers to download them, over those of their rivals, and drive loyalty. This is especially key for retailers targeting a younger demographic, the report findings suggest.
However, security concerns inhibit consumers' use of mobile devices for purchases outside of the home. This is especially true for older consumers: 62.3% of consumers over 65 said they were not confident their details would remain secure when using a smartphone to shop outside the home. Retailers – particularly those with an older core customer – should consider how they can alleviate these concerns to capture additional spending.
Apps must deliver content that consumers value
Nearly half the consumers who use retailers' apps do so to get notifications about promotions. This is good news for retailers, who should ensure their apps include this functionality to promote discounted products and encourage browsing. The popularity of this feature among consumers suggests that this form of communication may be more effective than the more-established method such as newsletter emails.
Retailers are also encouraged to ensure their apps deliver the functionality consumers value, such as the ability to make and save wishlists and to give updates on deliveries, as limited storage on mobile devices means consumers are selective about which apps they install.
Retailers that encourage shoppers to use their apps can also expect to pick up additional spending on impulse purchases. 53.3% of consumers agreed that most purchases made using smartphones were impulse buys. This will benefit retailers of discretionary products, such as fashion and decorative homewares, the GlobalData report found.
However, the benefits for retailers specialising in larger-ticket items will be limited, with consumers more cautious about using mobile devices for these purchases, and 78.9% agree that for categories such as furniture or electricals, they prefer to use a laptop or desktop as product details and imagery is better appreciated, according to the report.
Source: GlobalData's Monthly Spend Tracker report, January 2019. Survey data are taken from GlobalData Retail's monthly survey of 2,000 UK shoppers. GlobalData's E-retail in the UK 2018 report, survey data are taken from 10,000 UK online shoppers in October 2018.