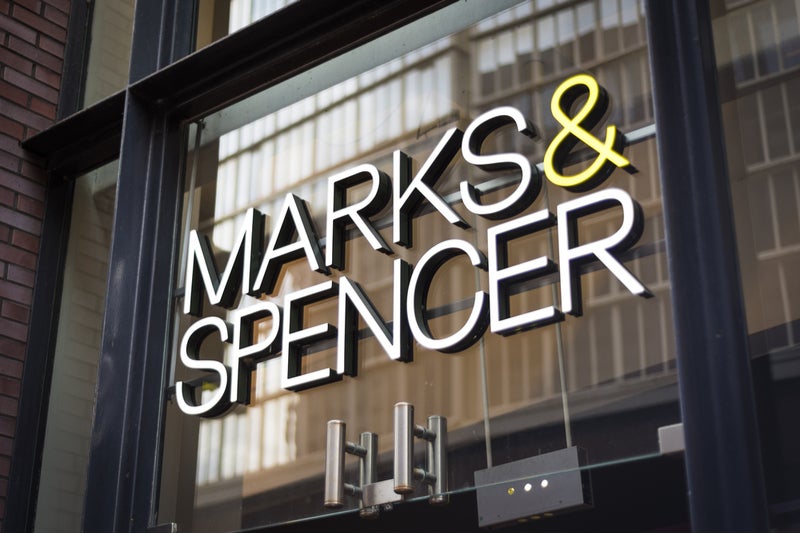 Marks & Spencer has reported falls in sales and profits as the retailer continues to implement a major turnaround strategy.
On 5 May, Marks & Spencer posted underlying pre-tax profits of £523.2 million ($617.3 million) for the year to 30 March, down 9.9% from £580.9 million ($685 million) the previous year. Shares fell 5% as the results confirmed a hefty cut to its shareholder dividend payout, down 25.7% to 13.9p ($0.16) a share.
M&S annual sales and profits
Since May 2018, when M&S announced further store closures, a considerable amount of attention has been placed upon the headline financial figures, revealing the scale of the years of decline endured by the company. While like-for-like food sales have been falling, the most serious trouble is to be found in clothing retail.
Underpinning store closures is the desire to move sales online. Buying online continues to become increasingly commonplace, hurting those firms who failed to establish an early online presence.
Marks & Spencer has been widely criticised for failing to take advantage of this years earlier. Even though its core customer is typically a woman aged over 50 years, the days of internet shopping being the preserve of younger generations have long since passed and this is an error which has cost the company heavily.
As seen with M&S, many high streets British retailers have had a desperate Christmas in 2018 however, have been saved by a late surge in online sales. British retailer Next unveiled a high-street performance that was weaker than expected, with sales down 9.2%. Online sales figures, however, jumped 15.2%. Despite massive investment in logistics, the company's online presence has come under attack for not being up to speed and user-friendly compared to rival offerings.
Boohoo is a fast fashion retailer that routinely launches hundreds of new styles on its website. According to Boohoo selling dresses for as low as £5 ($6) is a loss leader. While the company reportedly makes no profit on these items, it is a marketing tool designed to drive visitors to the website.
A weak supply chain has contributed to declining sales
Compared to other high-street retail chains the supply chain for Marks & Spencer has been outdated for years. Rivals including H&M, Next and Inditex (owner of the Zara brand) have closely integrated with suppliers, taking much more direct control over factories, enabling those brands to replenish stores faster and offer more frequent changes to product lines.
Consumers now expect new trends to enter stores or be available online quickly. Fast fashion and disposable clothing have changed consumer shopping habits. Retailers are therefore running at an accelerated pace as they try to reduce the time taken for a garment to go from design to customer. This is another key area M&S has lagged behind.
M&S needs to reevaluate its business model
M&S needs to reposition itself in the competitive apparel market; while the company cannot compete with the likes of Primark or Boohoo on pricing. It can, however, continue to invest in its online channel in a bid to drive sales.