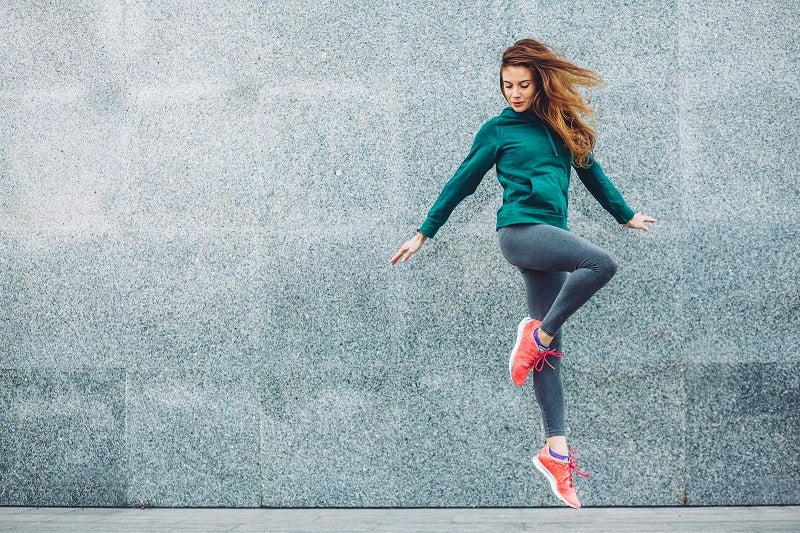 M&S' new activewear range Goodmove will help it to capitalise on the prevailing athleisure trend, but with no celebrity endorsement, price points which overlap with major sports brands, and a lack of visible sustainable features, it will struggle to make a significant impact on the UK sportswear market.
M&S lost its position as the UK's clothing market leader in 2019, due to an uninspiring product offer, poor availability, and slow online developments. M&S must act fast to reignite appeal. While growing its activewear presence will exploit the athleisure trend – 63.4% of UK sportswear shoppers purchasing sportswear from fashion retailers in the last year* – its Goodmove range lacks several key features in comparison with its rivals, proving that the retailer is yet to fully understand current drivers of consumer spend and customer acquisition.
The launch has a wealth of marketing behind it, including strong social media advertising and a Spotify playlist, however, it lacks one important component — a high profile brand ambassador. Although it has partnered with influencers such as Charlie Watson (@therunnerbeans) to promote the range on Instagram, it would have been more impactful to recruit a more well-known and prominent influencer to act as the face of the range and feature in its campaigns. Primark, the new leader of the UK clothing market, has collaborated with fitness influencer Alice Liveing on its activewear ranges since 2017, with Primark stating that many products sell out, reflecting the level of demand this association brings. This partnership also boosts the range's performance credentials, as Alice wears the collection in many of her exercise videos on Instagram and has created social content for the retailer's account highlighting key product features and benefits.
M&S' close rival Next has used its celebrity ambassador Emma Willis to front a 14-piece activewear range this year, while ASDA has collaborated with former Love Island contestants Kaz Crossley and Theo Campbell, so M&S' lack of ambassador stands out. It could have recruited its clothing ambassador Holly Willoughby to promote the range, or partnered with the likes of Davina McCall, who would resonate strongly with its core customers.
As consumers become more aware of sustainability and fashion's impact on the environment, many retailers have incorporated eco-conscious fabrics into their activewear ranges. H&M launched a sustainable capsule sportswear collection in January 2018, and Primark has made 'Go Green' one of the key themes within the marketing campaign for its SS20 Alice Liveing collection, with selected products made from recycled polyester. However, despite its Plan A initiative, M&S fails to highlight any sustainable elements of its activewear range, much like in its core fashion offer, which will discourage environmentally conscious shoppers from purchasing and mean spend is instead likely to be given to more mindful rivals.
Goodmove's pricing architecture extends up to a level comparable with the lower end of major sports brands such as Nike and Adidas. Competing with these sportswear leaders is not a battle that M&S will win among younger shoppers, who hold a preference for branded sportswear and are more likely to trust their performance credentials. Therefore, Goodmove's largest opportunity is with M&S' core 45+ customer, although it still faces competition from increased sportswear ranges at the likes of value retailers that serve older shoppers, like Matalan and the grocers, so must showcase its product quality and performance features more boldly to justify its higher price points.
*Data derived from GlobalData's 2,000 respondent athleisure survey in August 2019.