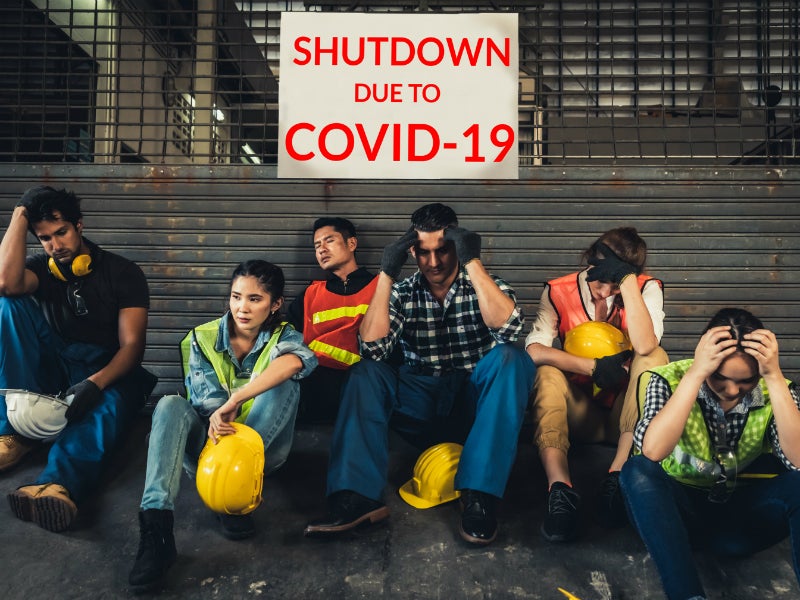 Mallzee launches mystery clothing box service to help Bangladeshi factory workers
Launched in 2013, the mobile app Mallzee has teamed up with the SAJIDA Foundation to launch the 'Lost Stock' scheme, a mystery clothing box service to help Bangladeshi factory workers.
Lost Stock boxes cost £35 for over £70 worth of new clothing from retailers, including Topshop, New Look and Gap.
The global apparel market is in meltdown as stores are closed because of Covid-19 lockdown and this is now having a huge impact on the supply chain as billions of pounds worth of stock orders were cancelled by retailers. Some retailers are paying for the raw materials already with manufacturers but others are refusing to pay for any goods, even those already delivered, until they are sold, which could take months.
As a result, tonnes of new garments are unable to be sold, leaving millions of Bangladeshi garment workers unemployed and facing starvation in a country where manufacturing accounts for 84% of export income.
Economies such as Bangladesh are dependent on their textile industries for employment and retailers cancelling orders are pushing factories into losses they cannot support, resulting in unemployment for workers. This can have severe consequences for workers and their families as there is no government support available nor provisions such as furlough schemes as offered in the UK.
Order cancellations have worsened the situation
According to the Bangladesh Garment Manufacturers and Exporters Association (BGMEA), since Europe went into lockdown, high street retailers have cancelled $2bn worth of orders.
Similarly, Bloomberg reports that approximately 1,089 garment factories in Bangladesh have had orders cancelled worth $1.5bn due to the Covid-19 outbreak. The AWAJ Foundation says that many factories in Bangladesh have been shut down indefinitely.
Primark, Matalan and the Edinburgh Woollen Mill are among retailers that have collectively cancelled £1.4bn and suspended an additional £1bn of orders as they scramble to minimise losses, according to the BGMEA. Other brands, including H&M, Next and Zara, said they would honour existing financial arrangements with their Bangladeshi suppliers and pay invoices in full for orders already placed.
The scheme highlights the issue of responsible sourcing
It is estimated that cancelled orders amount to 135,516 tonnes of clothing that's headed for the landfill or to be burned. Covid-19 has really brought to attention how the production chains shipping hundreds of thousands of tonnes of clothing across the ocean is entirely unsustainable.
Recent years have seen traditional footwear and fashion retailers come under fire as societal awareness has shifted to more eco-friendly, sustainable brands. With consumers becoming increasingly interested in the effects the textile / apparel industry is having on the environment.
According to the SAJIDA Foundation, the Lost Stock scheme helps redress the unfortunate failures of global brands to practise responsible sourcing. Additionally, 'Lost Stock' purchases garment products at a fair price from Bangladeshi factories, support them in the longer term.